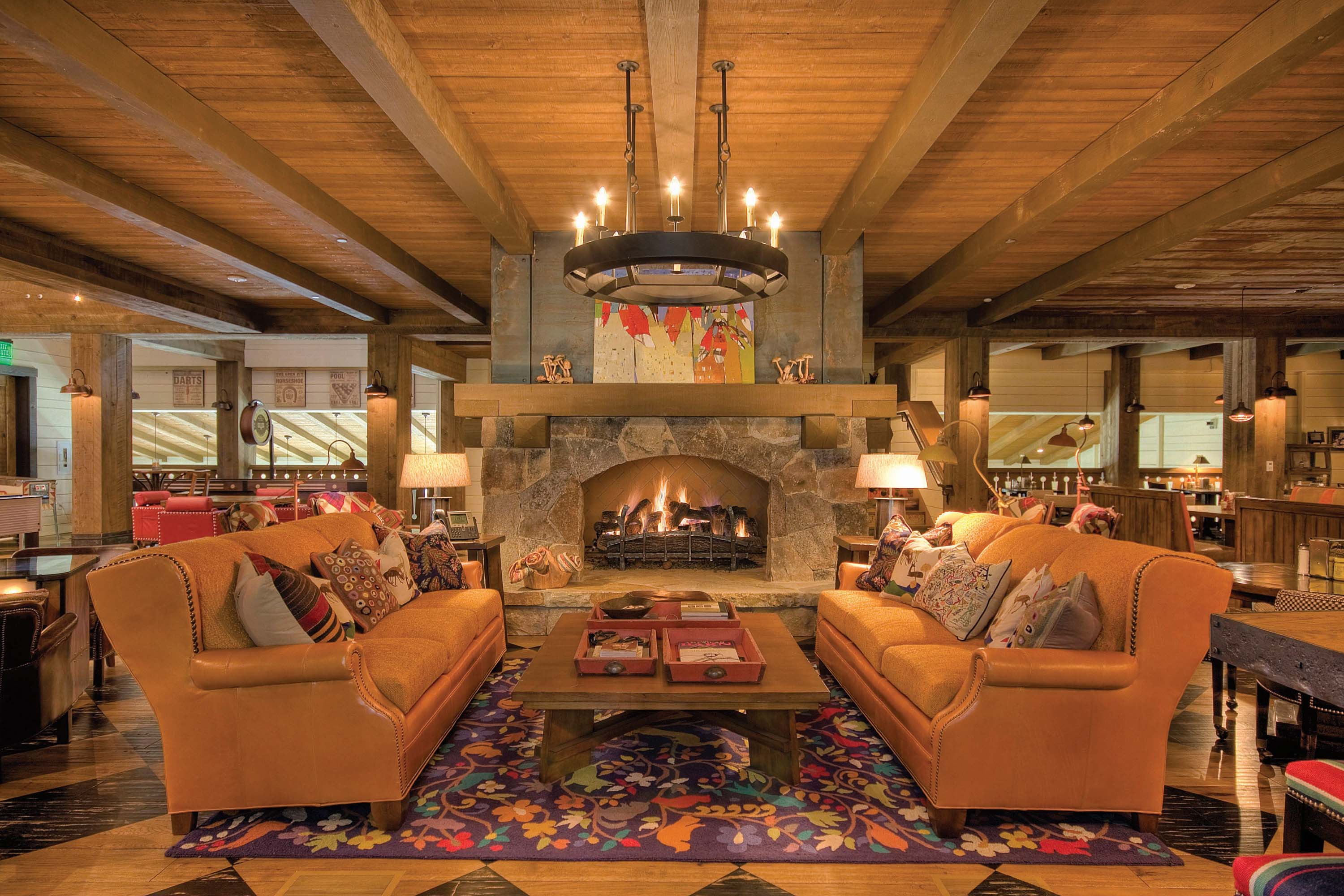 It's like no barn most of us have seen, but one of Donna's projects, the Martis Camp family barn in Truckee, California, is a welcoming Western facility designed for family activities and entertainment. Vallone associate Kim Anderson worked alongside Donna to create the casual elegance the space conveys.
04 Apr

Designing the West: Personal Panache
---
Art is an "all in the family" affair for the Vallones of Scottsdale, Arizona. Mother Donna Vallone is an award-winning designer with an international clientele. Daughter Berkley is carving a reputation as one of her mother's top collaborators, and son Zach is the company's marketer and vice president. Five other designers round out the roster of the firm, founded in 2001.
Known for the ability to artfully convey the personality of each client, Vallone Design catches the eye and satisfies the imagination. Whether turning out a sophisticated New York apartment, a welcoming Western country club or a lush island hideaway, Vallone Design delivers with panache.
"I want my own home to be a refuge," says Donna, a graduate of Arizona State University, whose first career was in special education. "I approach each project with that assumption. A home should make its owner say, 'I love it here.'"
Characterizing the Vallone style is a challenge because the team's projects are as varied as the regions they cover — they have designed properties across Arizona, in Las Vegas, Kansas City, Vail, Utah, the Hawaiian Islands, New Mexico, even Scotland. Whether baroque or classical, town or country, the common denominator in every Vallone project is pizzazz, something that comes from years of translating clients' preferences for color, fabric and texture to walls, furniture and appointments.
"We spend months getting a feel for the person," says Donna, president and lead designer. "We take elaborate notes, listen, observe the client and study his picture ideas."
Sometimes a room's design showcases a particular, well-loved possession. A casita at Silverleaf Country Club in North Scottsdale, for example, incorporates a prized Navajo blanket with a black, beige and gray furniture motif. Pillows and chairs complement the piece with deep reds and rust accents. A rural Mediterranean look informs the club's restaurant with inviting leather chairs, handsome wood beams, Tuscan-mustard walls, lacquered floors and tables, and booths in soothing black, white and gray patterns.
Design director Berkley Vallone, a former teacher with an art degree, inherited her mother's impeccable sense of color and understated elegance. She also follows her mother's edict: "The home must represent the client's taste, not ours." A new mother herself, Berkley brings a sense of spontaneity to the Vallone mix and uses her own educated palette to blend the client's artwork into the finished product.
Berkley put her playful spin on a bedroom in Arcadia, Arizona, which delights two college-student sisters with its youthful sophistication. Zebra pillows enliven white, glass and chrome fixtures. The clean, uncluttered look makes the small space feel larger. The family living room features a large contemporary skyscape echoed in muted tones of furniture and fabric.
Berkley's eclectic private art collection inspired her own home's whimsical design. Asian porcelain, Renaissance busts, folk art and a charming "retro" kitchen merrily coexist, reflecting Berkley's sense of fun. (Her gilt-accented bathroom pays homage to the beloved baroque powder room in New York City's Carlyle Hotel.)
Martis Camp, a stunning lodge in Truckee, California, that Donna designed, has the look of a well-loved private club with bold floral carpets, natural woods, native stone and warm autumn colors. Another of her projects — a vacation home in Corona del Mar, California — boasts clean, traditional looks with a casual elegance that invites beach exploration.
Because the Vallones avoid clichés, colleagues appreciate their originality. Nancy Brunkhorst, owner of Nance Construction, a well-known Phoenix operation, says builders respect the efficiency and insight of the Vallones. "We've had the pleasure of working with them for years," says Brunkhorst. "They understand the necessity of scheduling from a builder's point of view. Donna and Berkley have beautiful style when confronted with challenges in home design."
The Vallones also take a hard-line approach to deadlines and budgets, two often-abused aspects of the building business. "These are essential elements which we designers must respect." Donna observes that the architect-designer collaboration has evolved: They now see designers as a necessity rather than a nuisance.
According to Erik Peterson, principal of PHX Architecture, "Working with the Vallones is like working with an extension of one's own firm. They are great collaborators, with a deep understanding of the workings of an architectural team. They improve each initial concept with furniture and finishing touches for a perfect picture."
Donna's credo is passion. Passion for design. For color. For style. For fun. That passion infuses every project Vallone Design takes on. "It's not enough to like what you do, or even love it. You must be passionate about it," says Donna.