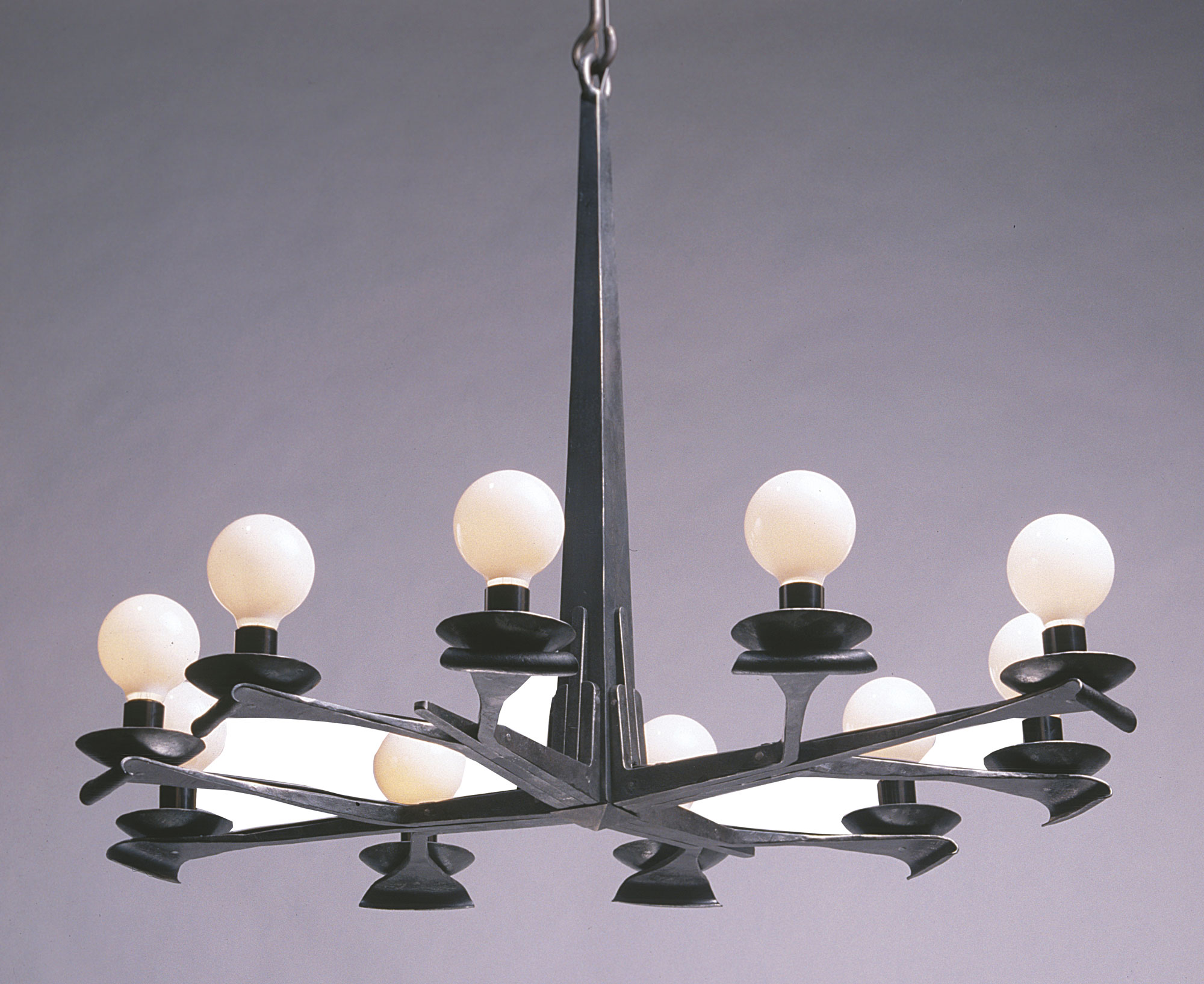 30 May

Details: Things We Love
---
Signature Board by Buff Brown
A fine furniture maker by training, Buff Brown was captivated by slabs of unused wood that were too beautiful for the burn pile. He was reminded of the shapes Calder used in his mobiles and sculptures. Fast forward a couple of decades and today Buff Brown is creating his own functional art — exquisite, one-of-a-kind cutting boards made from the same high-quality wood — offered in walnut, cherry and maple. He employs stunning natural edges and maximizes the luscious colors and matchless grains in every piece. We can hardly choose one … but we almost don't have to since we can cut on one side and serve on the other. We love the exquisite durability of Buff's boards and the contrasting beauty he elicits in every piece he creates. The Signature Board is a celebration of the curvaceous, natural beauty of the tree from which the board was born.
Starting at $125 | Available at galleries and specialty gift shops | www.BuffBrown.com | 406.222.0713
---
Prairie Star Chandelier by Glenn Gilmore
Bold, clean lines are a hallmark of Glenn Gilmore's award-winning, hand-forged metalwork designs. His parents were teachers who inspired Gilmore to a lifetime of searching and exploration. "I've always liked learning how to do things and fixing things," he says. After studying horseshoeing as a young man with the intention of becoming a farrier, Gilmore learned blacksmithing and went on to study metal design in Belgium and Germany. He began creating more custom pieces and commissioned work, combining traditional joinery methods with contemporary styling. Along with architectural details like stair railings, fencing and gates, he designs custom hardware, fireplace screens, furniture and light fixtures — like our favorite, a 10-arm, tapered shaft steel Prairie Star Chandelier — with a hand-rubbed wax oil finish. Gilmore also enjoys teaching others the craft of metalworking. "Teaching makes you think about the process so you can explain it," he says. "I was fortunate to have good mentors, and I want to extend that to others."
$6,500 | 36 x 24 x 24 inches | www.GilmoreMetal.com | 406.961.1861
---
Vintage Yellow Loveseat by Gardenhouse
We love the contemporary pop of color and sheen added to the one-of-a-kind period furnishings from Gardenhouse of West Palm Springs, Florida. Though far from the Hundredth Meridian demarcating the West, Gardenhouse décor means whimsical garden benches, dining room chairs and lighting that fits into any outdoor setting. Borne of a passion for antiquing and fabulous flea market finds, Cheryl Maeder-Antonio and her husband, Gary Antonio, have infused a modern twist into everything from a shapely French boudoir chair to an antique desk to an Art-deco bar cart. "We are reinventing the word 'vintage' with unpredictable colors and finishes where there is no separation between indoor and outdoor living," says Maeder-Antonio. Our personal favorites in this spring's collection are the red high-gloss wood bench to add Technicolor pop to your patio and the vintage yellow aluminum loveseat with mod white patent-leather cushion for a gardener's splash of sunshine.
$925 | www.gardenhousedecor.net | 561.832.8260
---
Leather Steelhead sculpture by Lance Marshall Boen
Lance Marshall Boen has found an inspired way of combining two of the things about which he is most passionate and at which he is most gifted: fly fishing and art. His three-dimensional leather fish sculptures are simply staggering in their brilliant detail. Made entirely by hand of fine saddle leather — which Boen explains is tactile enough to be the perfect medium for a fish sculpture — each fish is perfectly proportioned whether it is life-size or giant, like our favorite steelhead. An avid catch-and-release fisherman, Boen has a year-plus waiting list for his custom reproductions of clients' prize catches; but we've flipped for his larger-than-life sculptures that often reflect the beauty of the fishing environment, something Boen is keenly aware of in the moments his rod is still. The steelhead that has us all swooning and dreaming of river-bound days has an exquisite mural of the riverbed running the length of the fish. On others, Boen beautifully and meticulously depicts the animal's remarkable life cycle. Boen admits his goal is to go beyond the fish, glorious in its own right, and encompass the experience. We are here to shout from the mountaintops: "Mission accomplished!"
$5,000 – $12,000 | 7 feet in length | www.streamlineoriginals.com | 831.659.5600
---
Black Bubbles by Steele Wines
Toasting the spring and summer season, our wine glasses are fizzing with Black Bubbles sparkling Syrah from Steele Wines. Since his career began in the '70s, California winemaker Jed Steele has forged a new tradition for American wine. Best known for his crisp Chards and fruit-forward Zins, Steele has emerged with a cultlike reputation among wine aficionados with his successful efforts to reinvigorate California's Lake County viticulture. Black Bubbles, the newest release from Steele Wines, is a playful sparkling wine made from a unique Syrah blend that is perfect as an aperitif or dessert wine. Inspired by Jed's son, Quincy Steele, who worked at an Australian winery, this unique sparkler is a Northern California spin on the Down Under version of sparkling Shiraz. We think the result is an enticingly effervescent sip that would work as well with a creamy artisanal cheese as it would with chocolate. Cheers!
$16 per bottle | Steele Wines | www.steelewines.com | 707.279.9475
---
Tea Pot and Sugar Holder by Thalen & Thalen
Tucked in the misty Ardenne Mountains of Belgium is an extraordinary atelier where father and son, Rob and Jaap Thalen, practice the age-old art of silversmithing and produce some of the most exquisite contemporary pieces of sterling silver the world has ever seen. Inspired by the monumental pieces commissioned for churches throughout the ages, the Thalens took to silversmithing after the art form had all but died out in the 20th century. By crafting contemporary pieces with ancient skills and modern techniques — we love that each work is stamped with the official Dutch silver marks that identify the artist, quality of silver, country of origin and year — the Thalens are redefining the art form and making it timeless as they thrust it into the 21st century. As artists, Rob and Jaap engage in a process where every form relates intimately to every other form. Among our favorite pieces, the Tea Pot and Sugar Holder functions brilliantly, but just as effortlessly graces any table with its form alone. Their work, made in limited editions of only nine pieces for every design, is not yet available in the United States, but can be purchased directly from the artists.
$9,700 | www.belgiansilverworks.com | Thalen.thalen@tele2allin.be | 011.32.087.270.918
---
Ranch Houses: Living the California Dream by Rizzoli Publishers
From early "California ramblers" to the quintessential mid-century modernist cube, Ranch Houses: Living the California Dream more than delivers on its premise: to trace the evolution of the modern ranch house from its 18th-century roots to today's ultra contemporary designs. Authoritatively presented by David Weingarten and Lucia Howard and stunningly photographed by Joe Fletcher, the thirty examples on offer here — with their open floor plans, glass walls and at-one-with-nature ethos — had us dreaming of the indoor-outdoor lifestyle.
$50 | Available in bookstores or online | www.rizzoliusa.com
---
The Mesa Collection by New Moon Rugs
Artist John Kurtz has lived several lifetimes throughout his remarkable career. He studied art in the States, and then in Florence, Italy. He was a combat artist in Vietnam. And he hosted the PBS series Art Underfoot. But he has always been drawn to the utilitarian beauty of the classic Navajo blanket. He speaks poetically and animatedly about the breakthrough in the first half of the 19th century. "Suddenly the designs change from mere space-filling decoration to leap into a space of their own. The liberating scale of weaving to the size of a blanket also led to a liberation of imagination, and the simple design vocabulary of line and terraces and diamonds, in the hands of these women, became some of the most electrifyingly beautiful artworks ever produced in America," says Kurtz who founded New Moon Rugs and makes extraordinarily beautiful pieces inspired by classic designs. "My job is easy by comparison," he continues. "I wanted to pay tribute to this tradition and bring it to a wider audience for appreciation. Taking this design vocabulary, and with the luxury of scale that carpets allow, I create new designs that hopefully continue a bit in the vein of the great gift these Navajo people left us." Kurtz's stunning designs — all of which are woven in Nepal in a world-class workshop that employs and empowers Nepalese women — range from subtle to dazzling. They can transform a room, or an entire property: The Ritz Carlton favors Kurtz's dramatic designs. Each durable rug, hand knotted using 100-percent Tibetan wool and natural dyes, can be custom made according to color, size and design. It is nearly impossible to choose a favorite, but we sure had fun trying. Utilizing rich desert tones and a luxurious soft pile weave, Kurtz's Mesa Collection is a timeless homage to Navajo design.
Starting at $6,400 | 8 x 10 feet | www.newmoonrugs.com | 800.863.0442
---
Western Garb by Women of the Wild West
This featherlight silk georgette jacket, hand-beaded vest, handkerchief linen ivory blouse and suede skirt ensemble will transform her into the belle of the ball, or at least the queen of the dance floor. Hand stitched by Montana ranch women, the blouse has clear sequins to catch the light, where the hand dyed coral pink skirt grabs the eye. The vest, with its delicate flowers and pearls, demands a closer look, while long fringe on the skirt emphasizes every sashay. Women of the Wild West, founded in 1994 by artist and sheep rancher Pate Stetson, and based in Livingston, Montana, takes its designs from historic patterns; the original Cody Skirt, pictured here, resides in the archives of the Buffalo Bill Historical Center. In addition to being authentic, these jackets, vests, skirts, split riding skirts and blouses in silk, linen, shearling and leather are glamorously comfortable, durable, unique — and oh-so-Western.
From $240 to $3,500 | womenofthewildwest.com | 406.932.5825
---
Safari Chair by Dan Rieple at Fine Ideas Furniture
At 14, Dan Rieple fell in love with woodworking. Influenced by 18th-century design and the Arts and Crafts Movement, the Colorado artisan creates a staggeringly broad array of designs that are functional, durable, elegant and built to last many lifetimes. His recent inspirational moment came when contemplating a campaign chair issued to officers in the British army. The chair had accompanied Rieple's father-in-law on tours of duty throughout Kenya and Burma during World War II. Intrigued by the chairs — which were light and collapsible, yet virtually indestructible — Rieple decided to create his own version. The result is perfect for indoor use, high-end camping or the quintessential deck-with-a-view. Although the British Army's campaign chairs were made of oak, Rieple offers his in maple or walnut. The turned pieces fit together without glue; instead they are held together by tension using a series of leather straps and a sturdy canvas seat and back. We love that this handsome chair is made to travel, packing neatly into its own canvas bag, but the fact that it is so comfortable is what really won our hearts.
$625 | www.fine-ideas.com | 303.663.6955