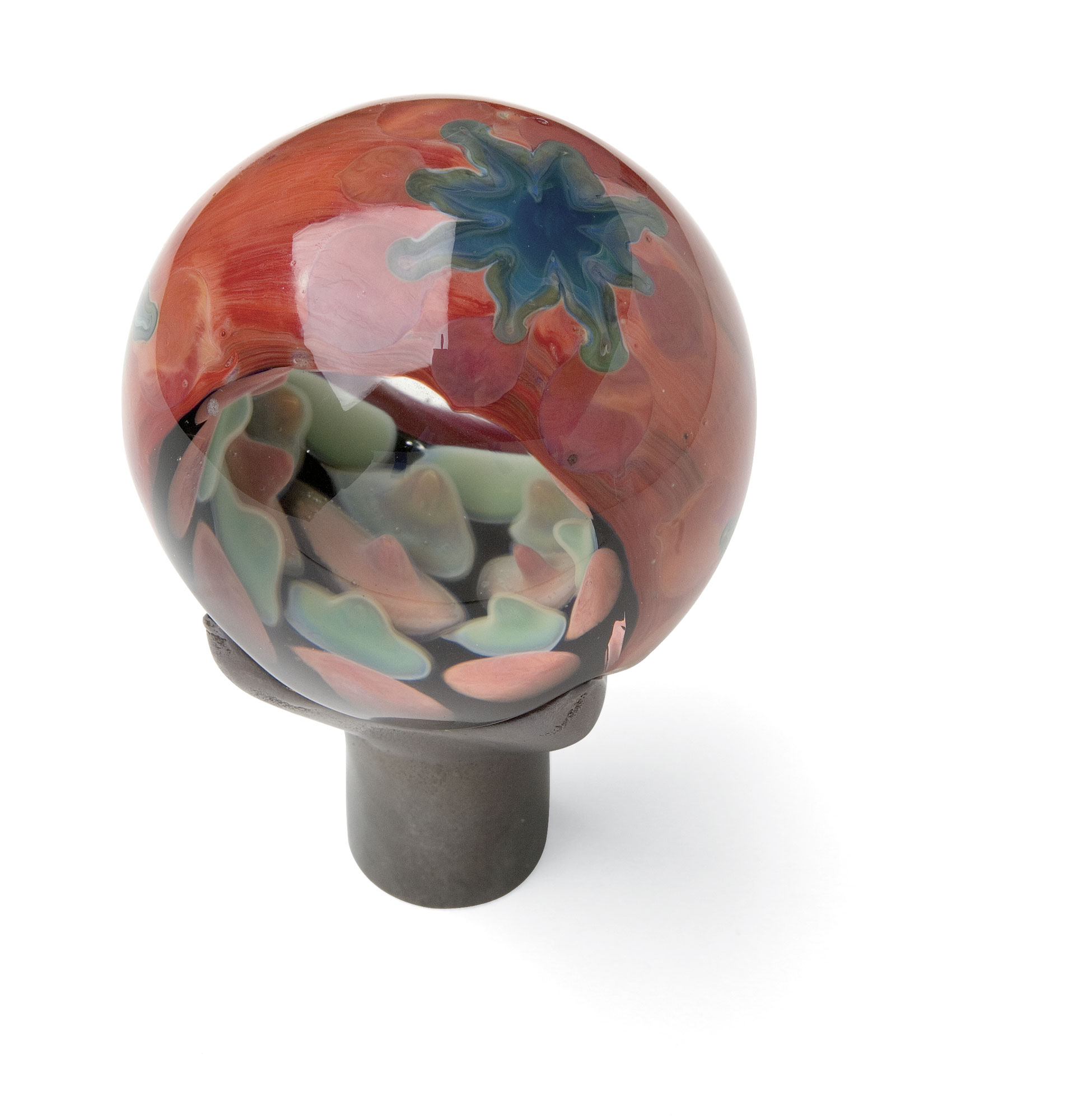 01 Aug

Details: Things We Love
---
The Glass Knob Collection from Sun Valley Bronze
Known more for its extensive line of handsome hand-crafted and hand-finished solid bronze hardware, Sun Valley Bronze has introduced a whimsical and stunning line of glass doorknobs by noted glass artist Jesse DeMoss. From a pink thistle floating amidst azure blue, to intricate patterns and vibrant colors, we love the imagination infused into every hand-blown knob.
$596 | Sun Valley Bronze | www.svbronze.com | 866.788.3631
---
The Planar Bowl from Nambé
Designed by Karim Rashid, a sculptor, painter and ceramist who is recognized for his design contributions in the fields of architecture, interiors, fashion and furniture, Nambé's Planar Bowl is a full-lead crystal vessel that can hold almost anything and look splendid absolutely anywhere. Its clean lines are at once classic and contemporary. We love it for its unlimited possibilities.
$75 to $145 | Nambé | www.nambe.com | 800.443.0339
---
Scylla — Golden-Throated Siren Mixed Media Coquillage from Produit Studio
Atelier Desirée Gillingham creates magnificent Tiffany-style lamps with a symphony of shells, sliced rocks (especially Big Sur jade) and sea glass that come from all over the world. We covet nearly every one of her hand-made Shell Shades but her sculptures leave us slack jawed in wonder. They are dramatic, inventive, luscious. Our favorite, the lighted "Scylla," is as rare as it is exquisite.
$15,000 (prices vary for each sculpture) | Produit Studio | www.shellshades.com | 831.659.4055
---
The Black Walnut Pochade Box from Open Box M
Designed to allow plein-air painters to effortlessly tote their art supplies (and their work) across the globe, this pochade box is hand-crafted from handsome black walnut and classic brass fittings. Both elegant and smart, we love the freedom that the Black Walnut Pochade Box gives to artists.
$344 to $496 | Open Box M | www.openboxm.com | 800.473.8098
---
The Scudo Table from Bottega Montana
The brainchild of two Italian brothers who left Monte Porzio Catone in favor of Lima, Montana, Bottega Montana marries the form of Francesco's classical painting background and design experience for Powerline 6 and the function of Marco's architectural credentials within an ingenious line of hand-made furnishings. In addition to their brilliantly designed (and dare we say it, beautiful) line of skateboard decks, we love the Scudo table for its unfailing stability (three-legged tables don't rock), extra elbow room and simple good looks.
$9,250 to $12,750 | Bottega Montana | www.bottegamontana.com | 406.276.3303