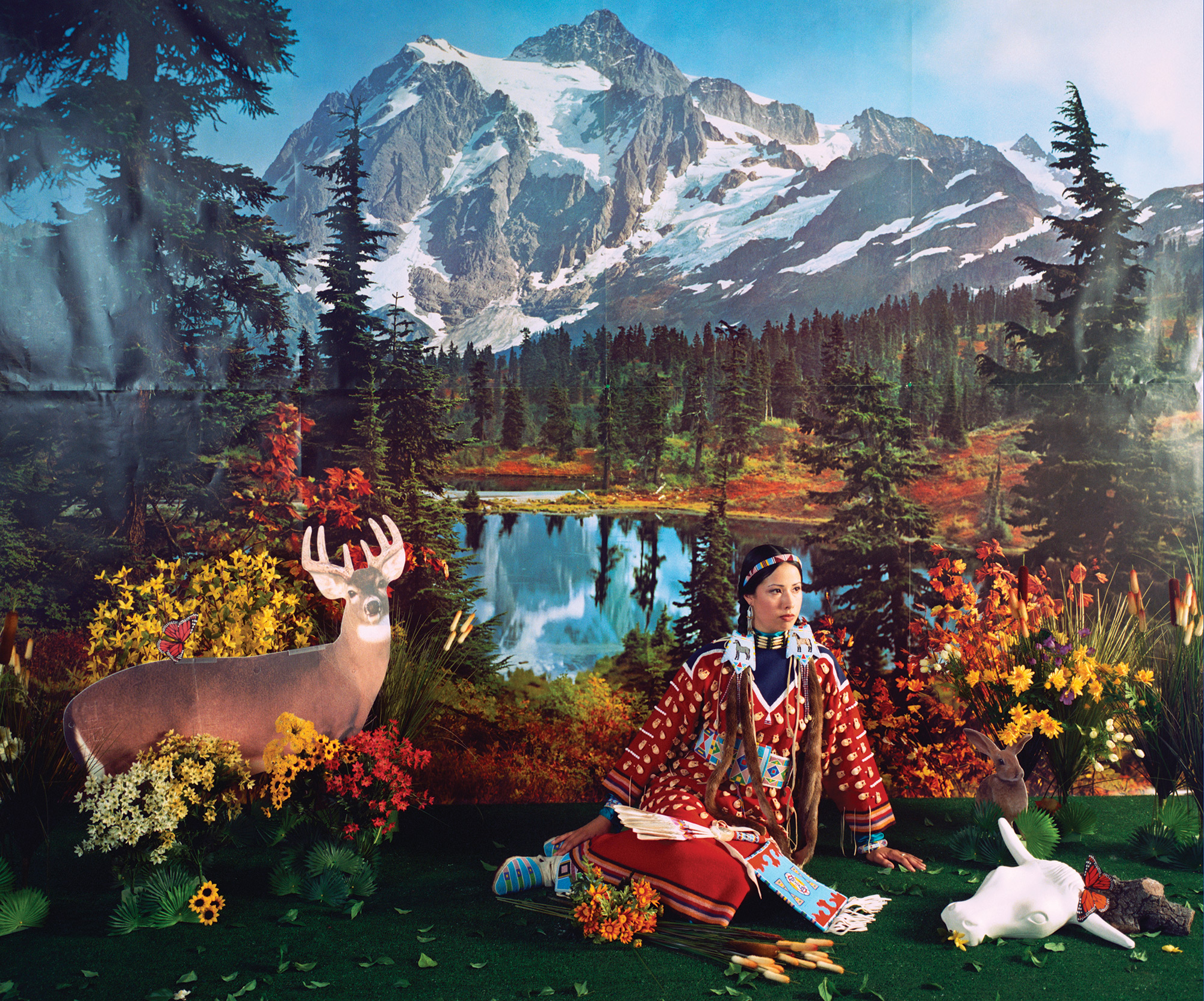 Wendy Red Star, "Indian Summer" | Archival Pigment on Sunset Fiber Rag | 35.5 x 40 inches | Courtesy of the artist ©Four Seasons Series, 2006 (Fall, Winter, Spring, Indian Summer)
19 Jul

Editor's Note: A Western Chronicle
---
In "A Record of Industry," artist Joe McGurl offers a reminder about why art is meaningful. He states: "As artists, we have to acknowledge where we are as a society."
Throughout history, from the Stone Age to the modern era, people have been compelled to create and share visual representations of their experiences, marking their moment in style, imagery and materials. When we examine these representations, we see the ways in which politics, economics and culture shape expression. Through art, we come to understand what a civilization values.
Philosopher Alain de Botton believes that societies, in part, fall in love with art movements because they are trying to rebalance themselves. He explains that in the late 18th century, France favored the style of Jacques-Louis David because his work was a counterpoint to decadence and Rococo frivolity. And 19th-century Britain looked to the Pre-Raphaelites — who sought to reform art by rejecting mechanistic approaches — to counter the effects of industrialization. De Botton believes that "the art that a person or country calls beautiful gives us vital clues to what's missing in them."
In this issue of Western Art & Architecture, we catch a glimpse of Western values. We see that artists are documenting America's industrial landscapes as they slowly change, quietly disappearing in lieu of new technology ("A Record of Industry.")
We see the historic perspective of Paul Kane [1810–1871], whose canvases, while controversial in their artistic license, still provide information about European social perceptions and the ethnography of Canada's First Peoples during the 1800s ("Perspective.")
That viewpoint compares to the work of contemporary Crow artist Wendy Red Star, whose imagery pokes fun at cultural stereotypes and asks us to consider the ways in which Native people are "collected and objectified" ("Unsettled.")
We see how California Desert Modernism places value on minimalism and artfulness ("Ethereal Modernism.") And the ways in which limestone, a material ubiquitous to a region, informs the vernacular architecture of Texas Hill Country ("Crow Fair Ranch.")
We celebrate historic moments in American art, such as the sale of Untitled (1982), by graffiti-artist-turned-shooting-star, Jean-Michel Basquiat. The painting, created by Basquiat at age 22, sold at auction for $110.5 million, the highest sum paid for a work by an American artist ("Auction Block.")
This issue of WA&A is a record of the West at this present moment. We hope you enjoy the discovery inside.
Christine Rogel, Editor in Chief