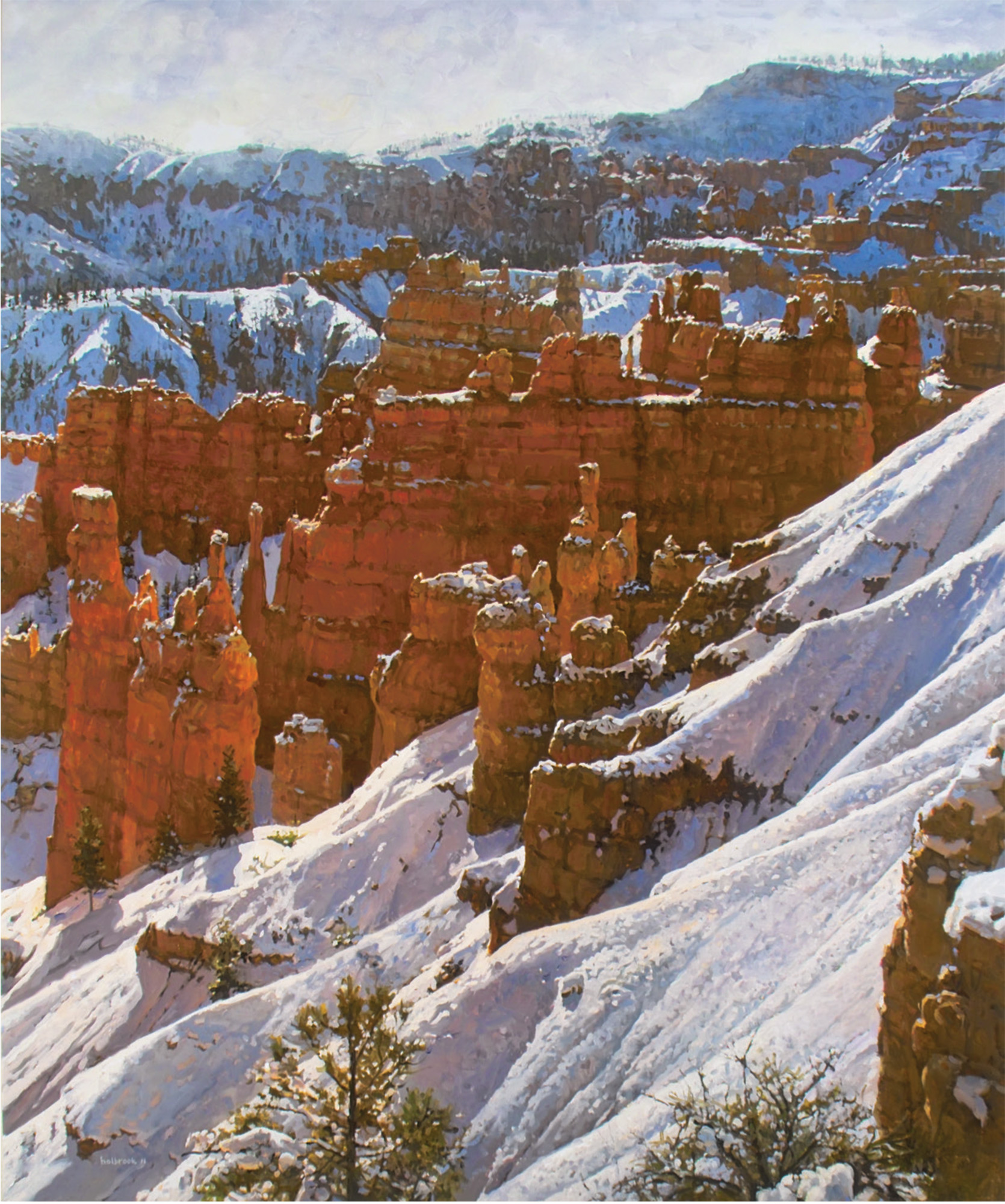 Peter Holbrook "Into Rising Sun — Queen's Garden" | Oil on Canvas | 50 x 40 inches | 2011
04 Aug

Editor's Note: Individual Perspectives
---
"Art is the projection of the imagination and should be free of trying to find a reason or meaning for a subject. This, together with a murmuration of thoughts and emotions, combines to produce the finished piece," says artist Simon Gudgeon in a sentiment so insightful that it bears repeating ("Grounded in Nature").
When I read that, I was reminded of the importance of the individual perspective. That each imagination has value simply because it is unique to one's experience. Gudgeon's words echo across every page of this issue.
Jenness Cortez imagines entire worlds in her paintings that often spark conversations and honor art history ("Inspired by the Great Masters"). Depth and emotion are found in each of the self-portraits featured in "Beyond Skin Deep." And artists explain how their fascination with an animal becomes their primary artistic focus ("The Horse in Art"). Reader Luke Avery wrote in to share the moment he realized his abstract paintings were the cumulation of his life experiences ("Letters from Readers). And expressed in each column featuring the work of architects, builders and interior designers are the individual philosophies that have shaped structures and thereby the West.
While looking over this issue and thinking about Gudgeon's words, I was also reminded that despite art's ability to express an individual perspective, it also has the ability to connect one person to another. Creator and patron are moved by the same vision, despite their diverse experiences. Canvas, clay, brick and paint bridge that divide.
I hope that you see work you connect to in this issue of Western Art & Architecture and always hold on to what inspires your individual imagination.
Christine Rogel, Editor
In Memoriam
Peter Holbrook [1940 –2016]
Peter Holbrook was an artist by age 7. Over the course of his career, he traveled the world to understand light and color, shared this knowledge with university students and exhibited works in lauded institutions throughout the country and abroad. Participating in 58 one-man shows by 2015, he was a foremost painter of Southwestern canyons. His legacy endures in the work he created and lives he touched.