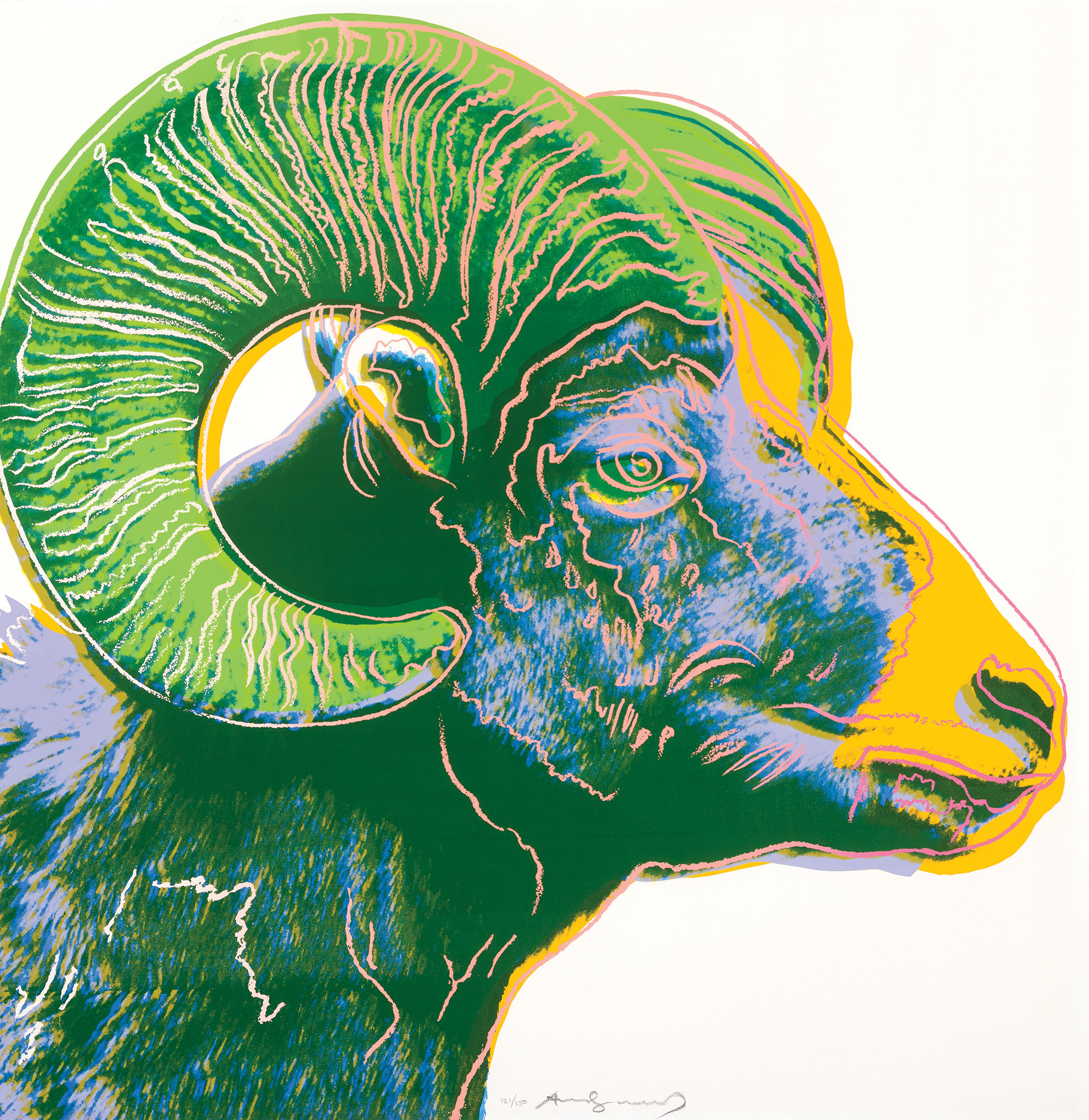 Andy Warhol, "Bighorn Ram" | Silkscreen Print 121 of 150 | 38 x 38 inches | 1983 Coeur d'Alene Art Auction
13 Sep

Editor's Note: Celebrating 10 Years
---
What is Western Art?
When the West was first being discovered, this question could be answered simply. Western art documented a new frontier. Today, that same definition applies but perhaps in a different context. There's no longer land to uncover, but untapped horizons are explored every day by artists and architects working west of the Mississippi.
Ten years ago, when the idea for Western Art & Architecture first surfaced, its founding editor Seabring Davis and publisher Jared Swanson decided to feature work created or exhibited regionally instead of work relating to a specific genre. As stated on our masthead, everything from "Cowboy to Contemporary" was welcome.
They chose this approach because the West and its imagery is both iconic and ever-changing. There still are cowboy artists who jump down from their horses to take reference pictures for paintings ("At Home on the Range" ). And there still exists a reverence for the landscape as reflected by the structures built upon it ("Organic by Nature").
Under our umbrella of Western art, there are abstract and mixed-media artists ("Illuminations"). There are fringe artists who make interactive installations ("Meow Wolf"), and there are those like John Coleman, who is a master of traditional subject matter in two mediums ("Crossing Over"). The West holds stories of an artists' colony on the Pacific Coast ("Wanderings"), of dreams achieved after years of hard work ("In the Studio"), and of hotels that help revitalize their communities ("Western Landmark").
Whether you appreciate wildlife or cowboy art, Mountain Modern or adobe architecture, abstract or impressionistic art, the common tie in each issue of Western Art & Architecture is a shared passion for the artists, architects, designers, writers and photographers who define the genre today by continuing to document and interpret our region. That was our mission 10 years ago, and it will remain our mission for years to come.
Christine Rogel, Editor in Chief