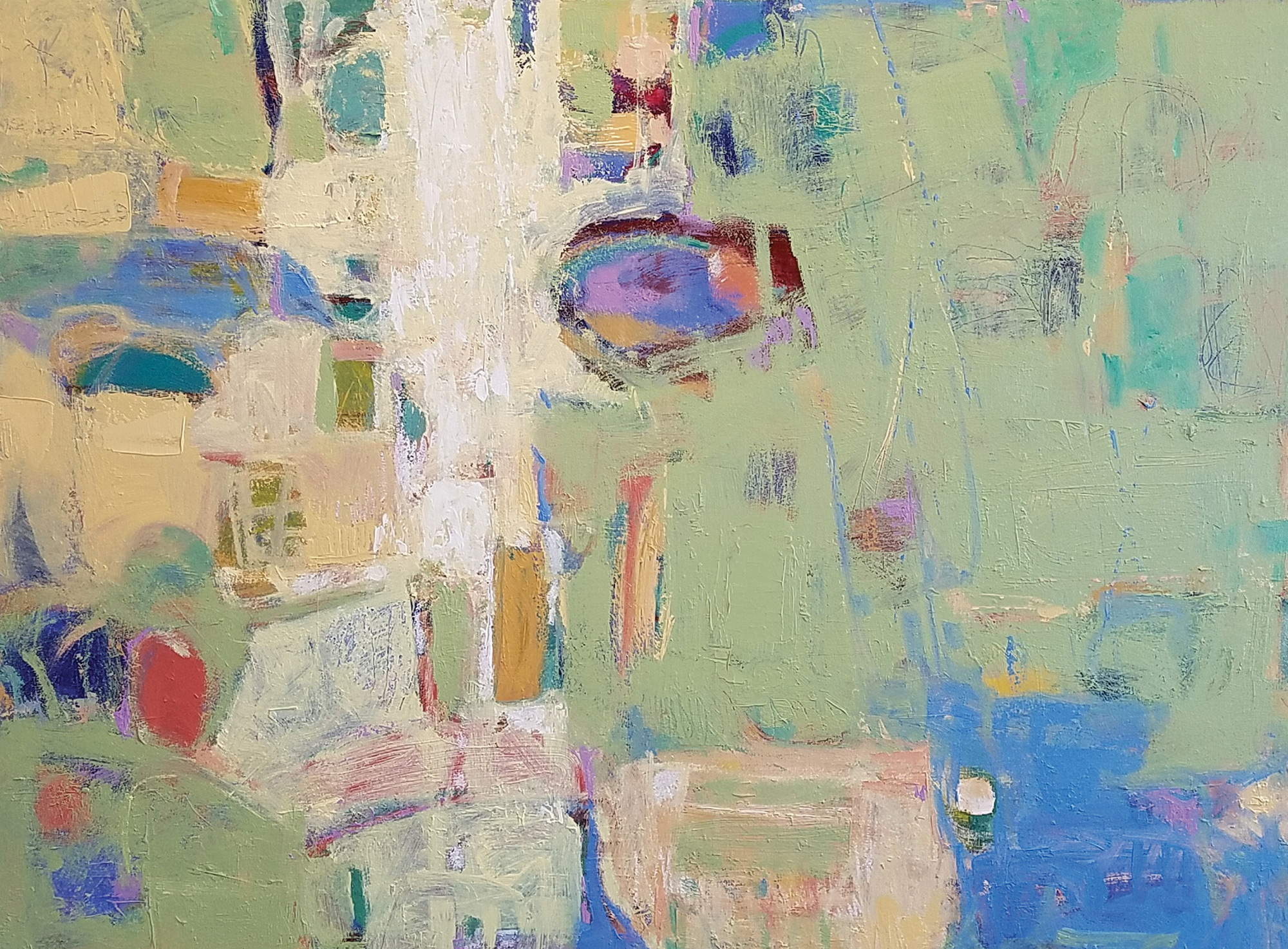 "Departure" | Oil | 30 x 40 inches | 2016
14 Mar

Illuminations: Ones to watch
---
Abstract painter John Berry approaches all of his work from an emotional standpoint, but exactly how that plays out differs from piece to piece.
"Each day, I feel a different way and paint from a different palette," Berry says, adding that he listens to music while he paints as part of his creative process. "As I start zeroing in, I will pinpoint certain composers that resonate with me. Sometimes I may even repeat a particular piece as I bring the painting to a conclusion."
The music does more than create an atmosphere. For Berry, it's a physical response to frequencies. "Our physical bodies will resonate at certain frequencies," Berry says. "In the studio, I started to experiment with that idea, and I found older classical jazz musicians worked well with me. It opens up my creative pathways. When I can focus on a piece and I feel it physically, it opens a conduit for me to let out my feelings. It's like I'm channeling the emotion of the music."
Another important aspect of his work is the concept of duality — complementary colors, texture and flatness, transparency and opacity. "To me, it's important to show that opposites exist, not only in the work but in life. Physical and spiritual beings sometimes work together, and I find that intriguing."
After painting landscapes for decades, Berry felt the need to work outside of the genre, to try something different, something in which he could express his feelings in a totally new and fresh way.
"I loved to travel around and paint plein air, creating landscape studies on location," he says. "But after a while it became a little restrictive. Even though I wasn't mimicking the land, I was drawing a lot from it. I wanted to see if I could depart from that."
Interestingly, many of the patterns, shapes and lines of the land show up in his non-representational work. Even his colors echo the natural world.
"Maybe those colors will always be with me because I'm still so connected to the land," Berry says. "When I quit searching for locations to paint, I still found myself going back to the desert. Even if I'm not painting it, it's what I want to be around."
When his work took an abrupt turn, Berry feared he might lose his collectors, but instead a large majority of them came along.
"I'm surprised at how many have gravitated toward the new work," he says. "It's been encouraging to see people make that transition with me."
Berry will be part of a group show on April 21 at Modern West Fine Art Gallery in Salt Lake City, Utah. He is also represented by Authentique Gallery in St. George, Utah.