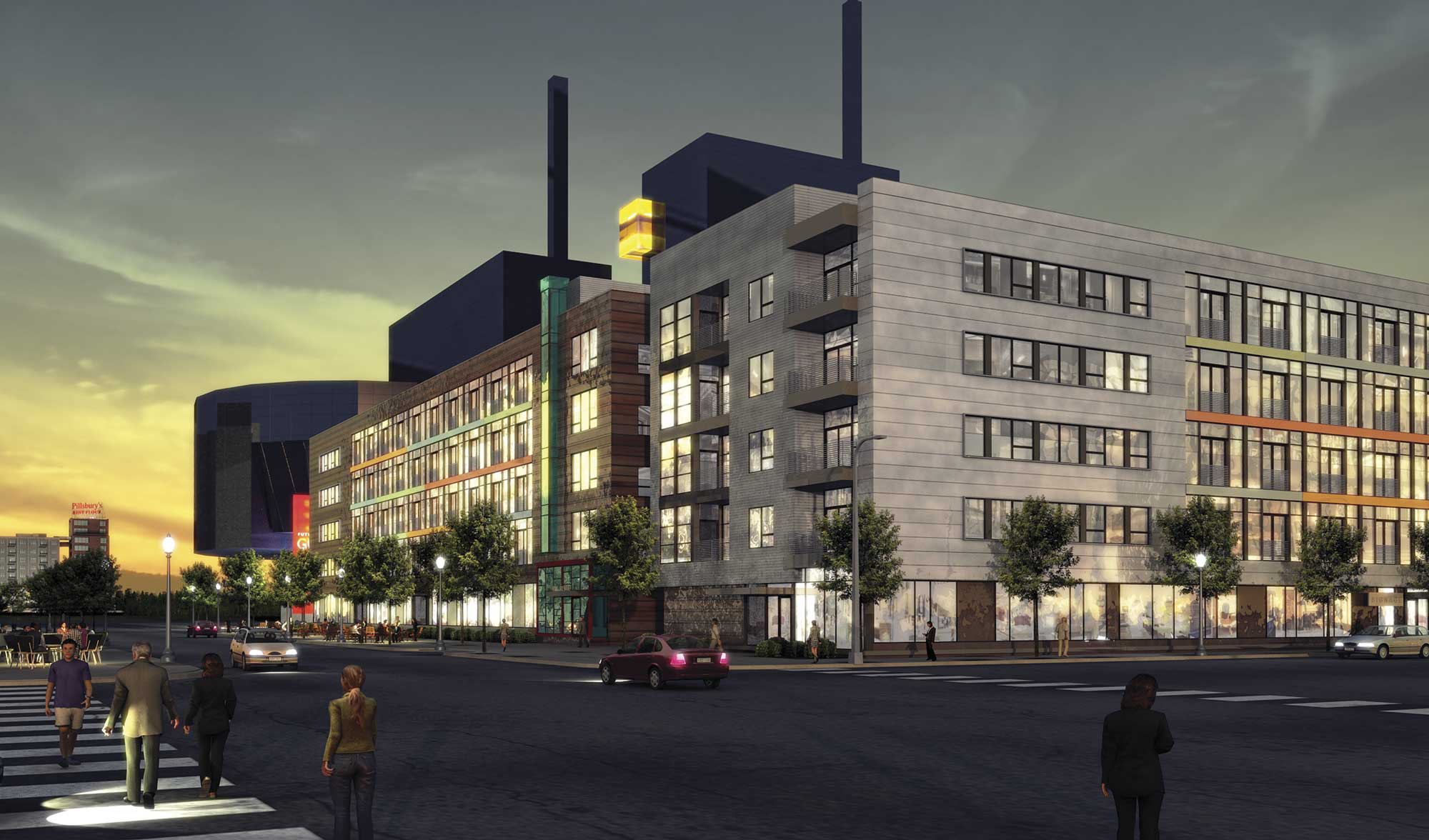 The Revue will share a block — and a distinctly urban chic style — with the new Guthrie Theater in Minneapolis.
24 Jul

Illuminations: Ones to Watch
---
For Twin Cities architect Tim Whitten, design is an inspiration derived in equal parts from a project's location and people. "We are sensitive to the history of the location, but we also have to re-establish a new image and a new look … [which is] really about what expression residents would like," he says.
Whitten is the former architect and executive vice president for both Rottlund Homes and David Bernard Builders & Developers. His portfolio bursts with projects, varying from an urban streetscape sharing a block with Minneapolis's new Guthrie Theater, to senior town homes and lofts on a former industrial site in St. Louis Park, to upscale living spaces on the Mississippi River. He has received multiple awards for his architectural design work in Florida, Iowa and Minnesota, and has also received praise from the National Association of Home Builders.
As principal of his newly formed architectural firm, Whitten Associates, Inc., Whitten is now pursuing a new venture he calls a "once-in-a-lifetime opportunity": spearheading the design of Gray's Landing, an entire community connected to downtown Des Moines, Iowa.
Whitten's design philosophy is readily apparent in a recent St. Paul Mississippi River project, where three buildings with distinctly different features share riverside views of the St. Paul skyline. The first, a collection of classic townhomes and flats, channels the traditional renderings of a country club, while the third building's all-metal exterior and smaller, more affordable lofts attract a younger crowd. The second building, which sits in the middle, offers a synthesis of the others.
It is in that synthesis that Whitten believes his signature style lies. At the heart of form and function, Whitten captures in his projects a happy medium between traditional and contemporary, edgy and comfortable.
"You do not build the space and then have people adapt to it, but you build the space based on what they will be doing," Whitten says. "I feel that it's important to have certain materials and proportions and structures that are comfortable to people. It's been proven throughout history that that's what makes people feel at ease. My style is a balance between the benefits of both the classic and the modern."

In the first block of Whitten's Upper Landing community, spacious windows surrounded by a sharp metal exterior look out onto the Mississippi River.
The National Association of Home Builders honored Whitten with the National Sales and Marketing Gold Award for Architecture for this single-family residence in the "Inspiration" community of Bayport, Minnesota.