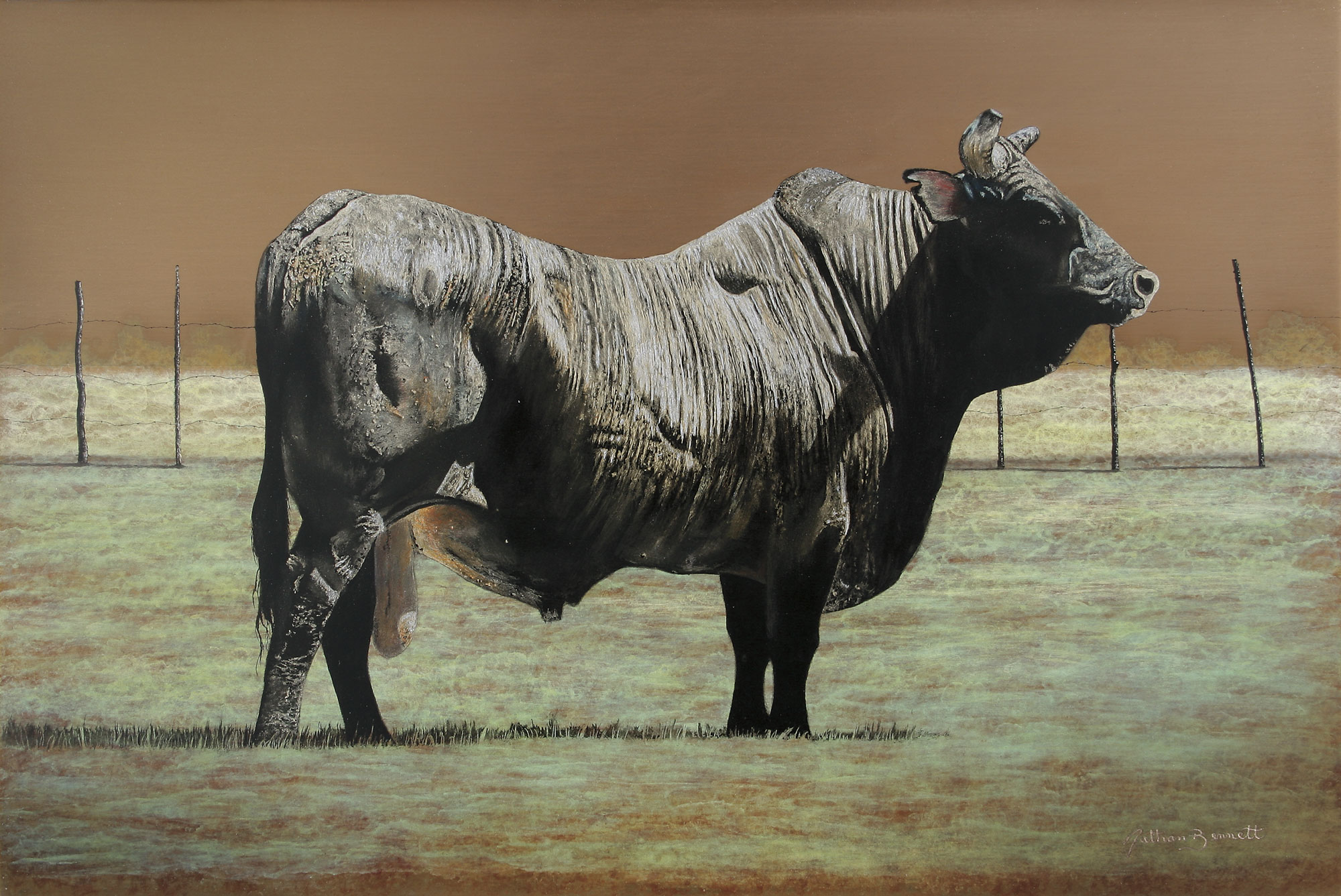 "The Real Deal" Patinated Bronze Plate | 2008 | 8 x 12 inches
30 May

Illuminations: Ones to Watch
---
Using the patina process on bronze plates as his canvas, Nathan Bennett mines new veins in painting. His landscapes have a surreal quality, a sense of otherness, which is partly due to his unusual medium. Taking the chemicals normally used to finish bronze sculptures — the oxides, nitrates and acids — Bennett instead wields them as he would paint on an eighth-inch-thick sheet of silica bronze that becomes his canvas.
The work itself is stark, haunting almost, in its barrenness. His landscapes startle. Without relying too much on the materials themselves for effect, Bennett realizes nature in cold hard metal, light in acidity and a kind of esthetic spirituality born of poetic austerity.
Over the last 12 years, Bennett's art has been exhibited in a solo show at the Meyer East Gallery in Santa Fe, New Mexico; as part of a group show at Terra Nova Gallery, Provo, Utah; in a group show at Meyer-Munson Gallery in Santa Fe, New Mexico; a one person show at Meyer-Munson Gallery in Santa Fe, New Mexico; and in a solo exhibit at Xanadu Gallery in Scottsdale, Arizona.
Bennett's work is currently held in the LDS Church History Museum, Salt Lake City, Utah; the Springville Museum of Art, Springville, Utah; the Hope Gallery's Permanent Collection, Provo, Utah; The Greenhouse Center for Growth and Learning, Pleasant Grove, Utah; as well as in private collections around the world. He is represented by the Meyer East Gallery, Santa Fe, New Mexico, and the Mountains Trails Gallery in Park City, Utah.