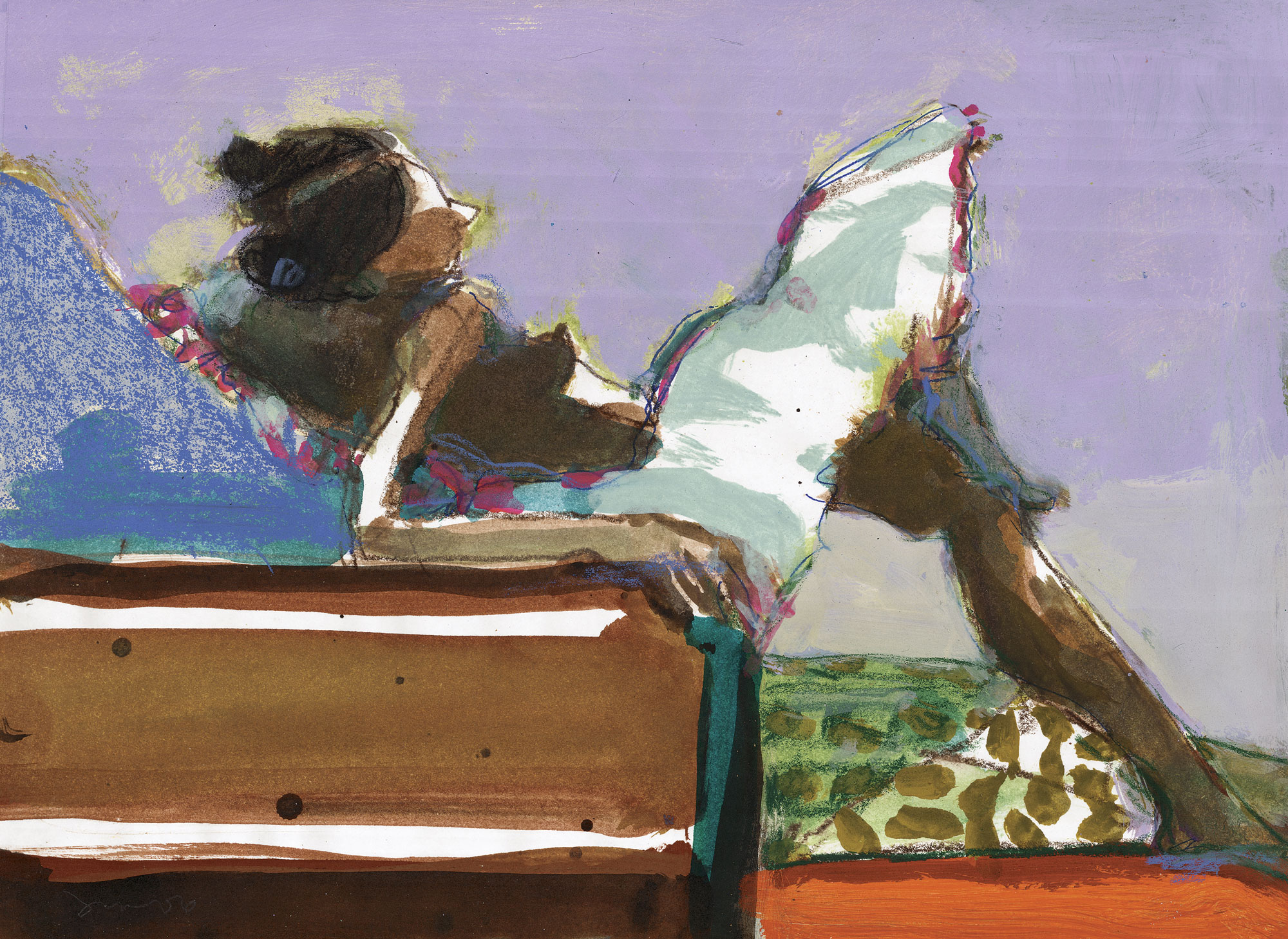 Prima Ballerina | 2007 ink, Prismacolor pencil, dry powder pigment, watercolor crayon on paper | 7.5 x 10.25 inches Sold
29 Dec

Illuminations: Ones to Watch
---
Painter Kim Frohsin harnesses the power of the female figure by incorporating startling color to impart movement. Her pieces crackle with vitality. Creating a dialogue with the subject, Frohsin allows the viewer to participate in the conversation. The lack of background and facial features minimize any distractions. It is in the use of the body, the form itself, bathed in its purest elements, that we can experience joy and freedom, melancholy and regret. Honest spontaneity and emboldened color palettes add to her directness with the pieces.
Her work is widely collected and is included in the collections of The Crocker Art Museum, Sacramento, California; The San Jose Museum of Art, San Jose, California; The Bolinas Museum, Bolinas, California; Office of The Governor, State Capital, Sacramento, California; Alza Corporation, U.S. Headquarters, Mountain View, California; Gordon and Rees, San Francisco, California; Keker & Van Nest, San Francisco, California; Hartnett-Hall Gallery Collection, Minot State University, Minot, North Dakota; Johnson & Johnson, New York City, New York; The Fifth Floor, Hotel Palomar, San Francisco, California; Hotel W, San Francisco, California; Nordstrom, Seattle, Washington; and Neiman Marcus, among others.
She is represented by Visions West Gallery, in Bozeman and Livingston, Montana, as well as Visions West in Denver, Colorado; Mongerson Galleries, Chicago, Illinois; Modern Arts, Corrales, New Mexico; Leanne Hull Fine Art, La Jolla, California; SFMOMA Artists Gallery, San Francisco, California; and the Dolby Chadwick Gallery, San Francisco, California.