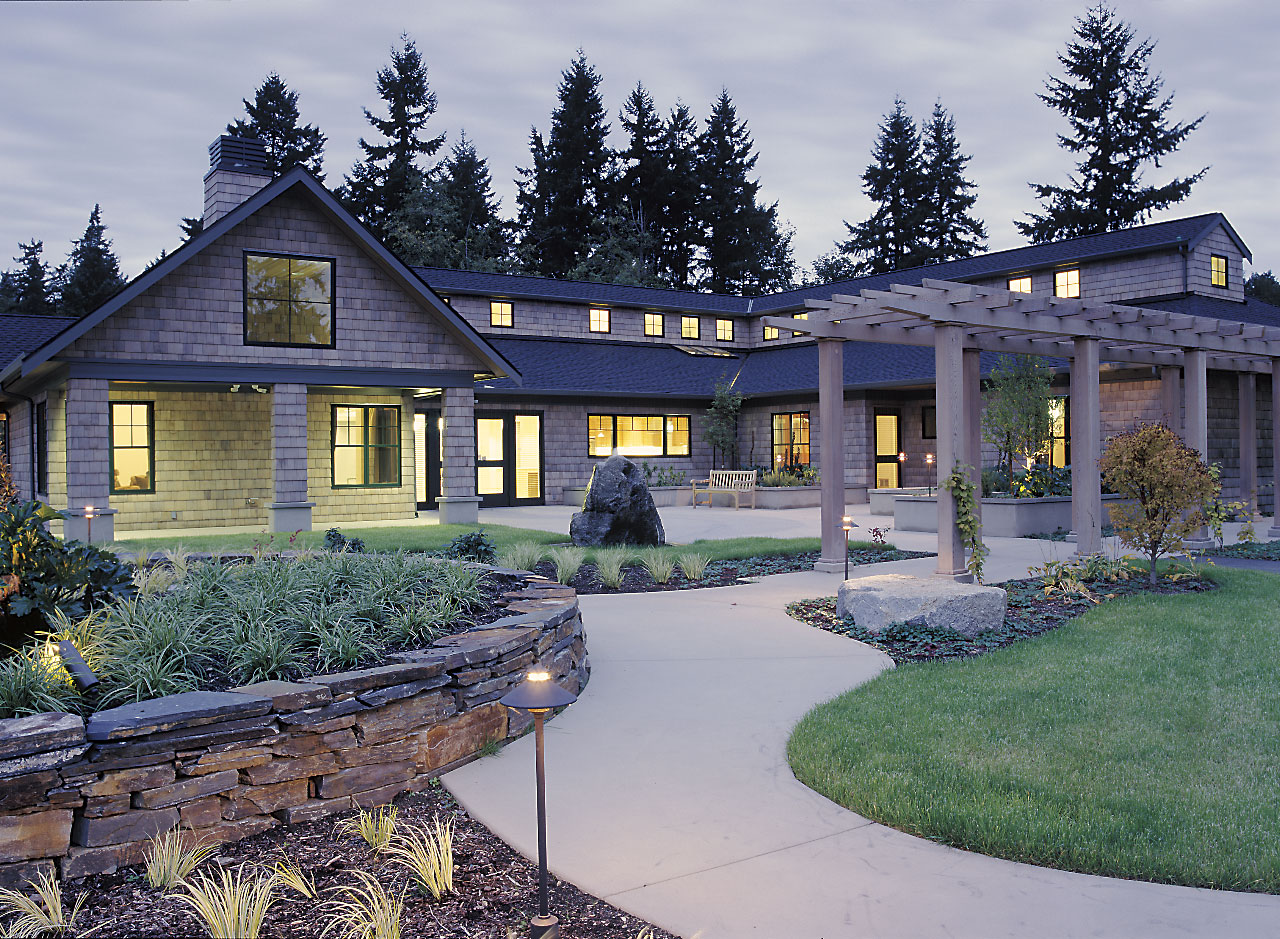 Canatsey Associates designed a residence for five young adults in wheelchairs, with careful planning to accommodate round-the-clock caregivers, space for visitors and recreational facilities.
29 Dec

Illuminations: Ones to Watch
---
Michael Canatsey's design philosophy could be compared to the approach of a good psychoanalyst: The award-winning architect believes that listening to clients is of paramount importance. "We've learned that if you have good communication, you're going to get a good project," he says. To that end, his eponymous, Seattle-based firm takes extreme measures to dig deep and explore peoples' preferences. One exercise has prospective clients complete a 26-page questionnaire with queries ranging from "Can you recall the most memorable house you've experienced?" to "Do you want to wake up to sunshine?"
Canatsey's architectural designs — which have garnered recognition from AIA, Blueprint for Architecture and the Seattle Design Commission, among others — don't have a singular, trademark look. Instead, he says, "We strive to be true to the style the client wants, and consistent in our approach." During the creative process the team utilizes an internal 'check and balance' system, assigning one architect as the project's 'critic' to ask questions and challenge decisions. "It keeps us grounded in designing what the client really wants," Canatsey says of the unconventional process.
Residential projects range from traditional to contemporary, mountain homes to urban lofts, and the careful restoration of some of the area's historic residences. Dealing with sloping terrain is common in the region; "There are no flat lots left in Seattle, so we work with many challenging sites," Canatsey says.
The firm's commercial portfolio is similarly diverse: New Balance retains the company to design its Olympic Games hospitality clubs, including a dramatic, contemporary building for the 2008 venue in Beijing. Closer to home, the firm designed a special-needs residence near Tacoma, Washington, for five young men in wheelchairs. The architects collaborated extensively with both the clients and their caregivers, resulting in numerous design details that increased mobility and access.
Clearly, fostering such in-depth communication enables Canatsey to continue developing uniquely creative solutions, informed by the very people who ultimately benefit from his firm's thoughtful designs.