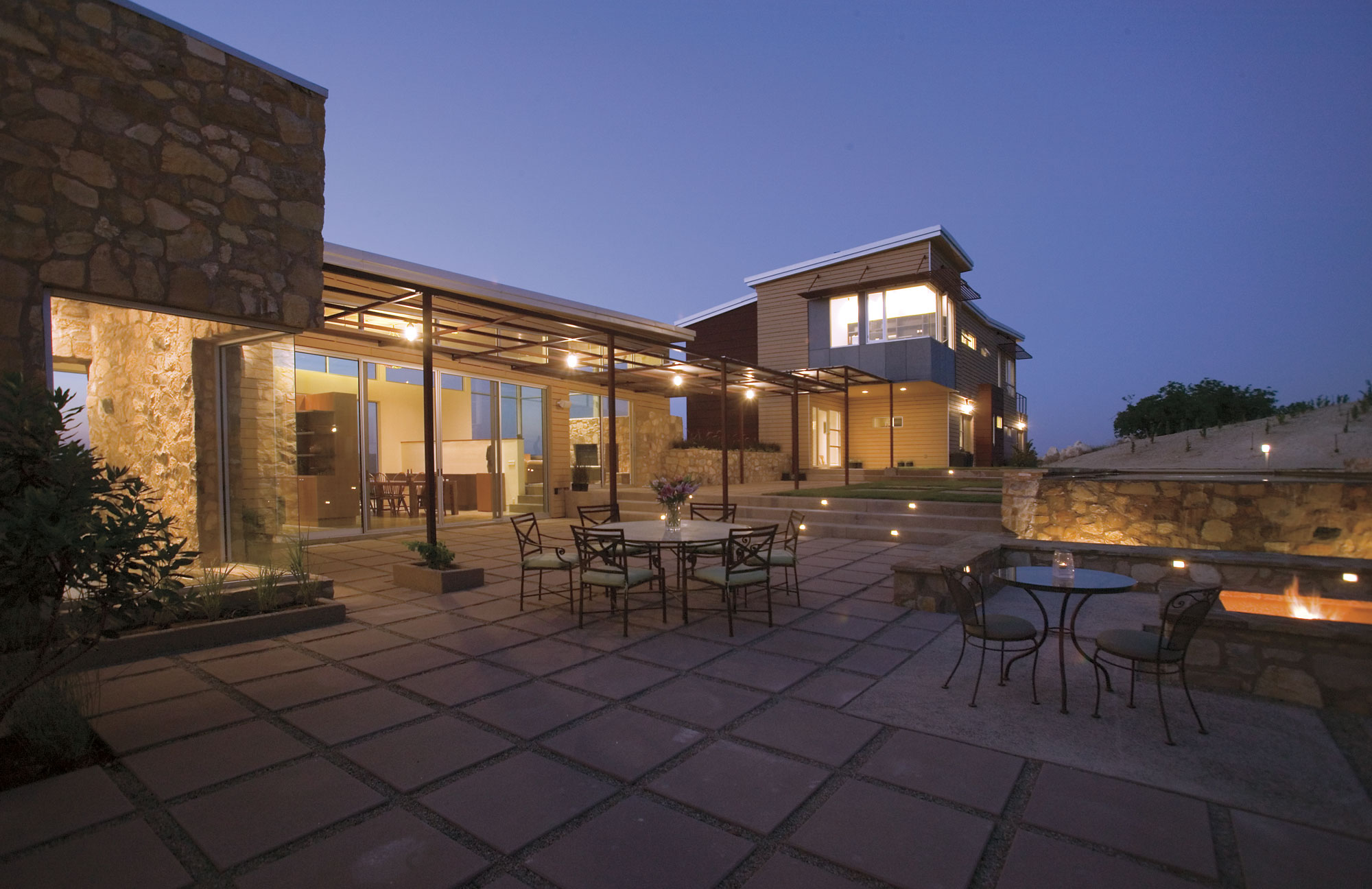 The terrace of the Jussila residence in Paso Robles, California, overlooks the open living and dining room; the office and bedroom are in a separate wing. Photo by Wayne Thom.
01 Sep

Illuminations: Ones to Watch
---
Scott Lindenau's story is the stuff of Hollywood screenplays: Wisconsin boy makes a last-minute decision to follow his creative leanings and study architecture instead of medicine. Upon graduating from the Rhode Island School of Design, he heads west in his Volkswagen Beetle and falls in love with the region's mountains, blue skies and ski slopes. After working as an architect in Albuquerque, he moves to Aspen and forms his own firm in 1991 — Studio B Architects — which promptly begins winning major design awards. In 2000, the American Institute of Architects selects him as Colorado's Young Architect of the Year. But like all good tales, this one takes an unexpected detour.
On a trip to Africa in 2000, Lindenau was captivated by the landscape and culture; he was also deeply moved by the extreme needs of the people, especially children orphaned by the AIDS epidemic. He returned to Aspen determined to do something, and formed a foundation that raised nearly $1 million dollars to help fund several schools and an orphanage. "A little can go a long way there," he says, and this year the AIA Colorado West chapter awarded him its Citation Award for Sustainability for his firm's design of the Hope through Education Orphanage and School Campus in Livingstone, Zambia.
Meanwhile, Studio B Architects' 12-person team works on a wide range of commercial and residential buildings all over the country. "Our projects are all very different, because we respond to each one in a different way," Lindenau says. "We're constantly exploring ideas and expanding the boundaries of design, and we seek out clients who want to be involved in an interactive process." The next scene in Lindenau's story remains to be seen, but he'll no doubt continue to define success in exciting, unpredictable ways.