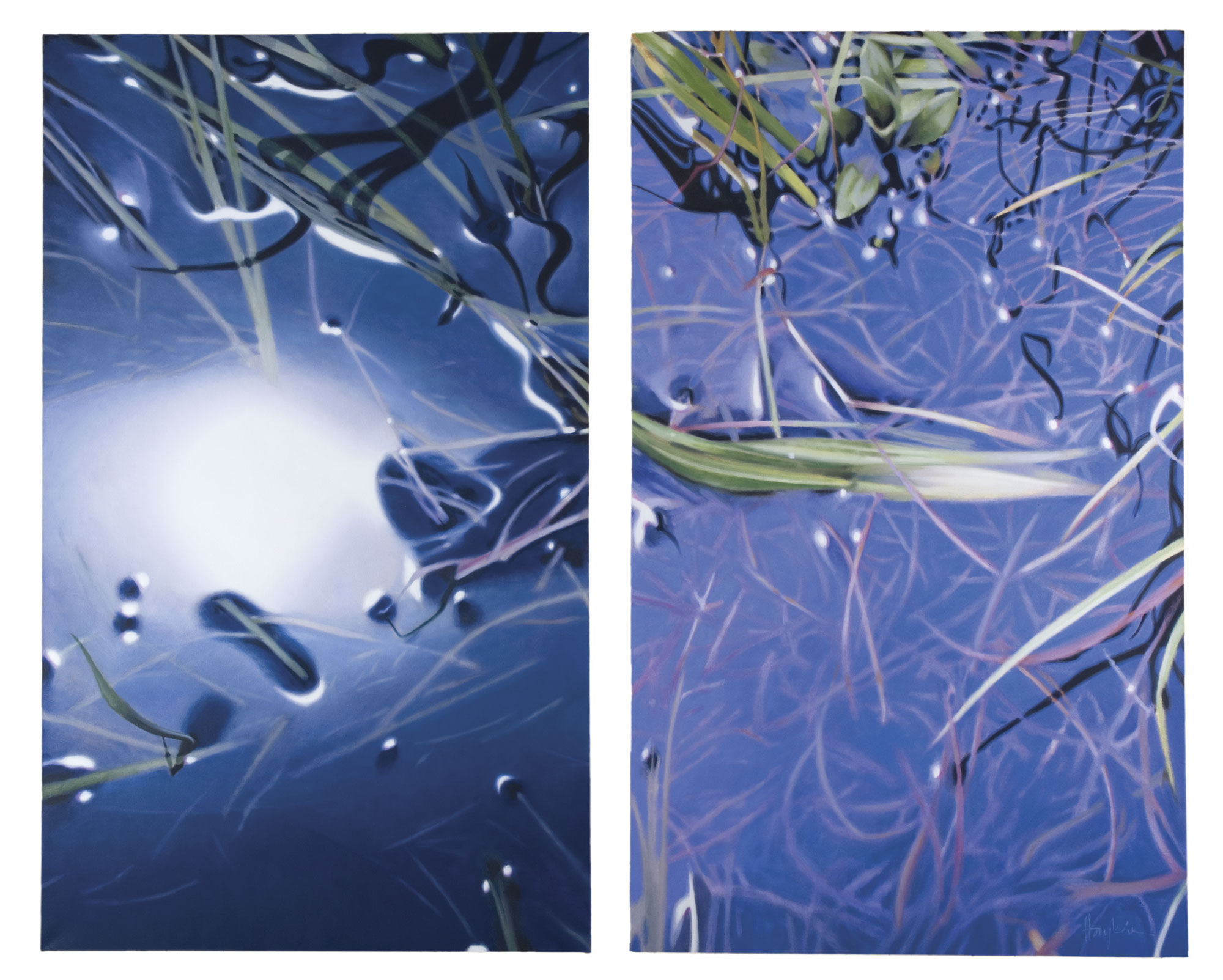 Flooded Field | oil on canvas | 60 x 72 inches
29 Dec

Illuminations: Ones to Watch
---
Profoundly evocative, Michael Haykin's paintings reveal the familiar. As a result of examining the world molecule by molecule, he pares the landscape down to the trace elements that make up its essence. Haykin reconfigures the ordinary into the sublime by reminding us of our surroundings in ways we may have overlooked. He slows the turn of the earth through informed observations, presenting the natural world through revealing details. While viscerally connecting the viewer to the intricacies of a leaf, a drop of water, a well-traveled road, he magnifies not only the image, but also our relationship to that image.
His vision, so clear and yet so intimate, like a whispered confession, allows the hot breath of nearness to echo across the canvas. With the knowledge that everything is passing, moving, changing, Haykin's voice intones nothing else if not an authentic perspective.
His work appears in the collections of Miriam and Joseph Sample, Carol and John Green, Tim Lewis and Phil Jackson.
Michael Haykin's work resides in the permanent collections of The Holter Museum of Art, in Helena, Montana, and the Yellowstone Art Museum, in Billings. He has had one-man shows at both the Holter and the Yellowstone Art Museum, where his collection Second Nature, was recently reviewed in Art in America. Haykin is represented by the Mark Sublette Modern, in Tucson, Arizona, and by the A.L. Swanson Gallery in Helena, Montana, as well as the Montana Trails Gallery in Bozeman.