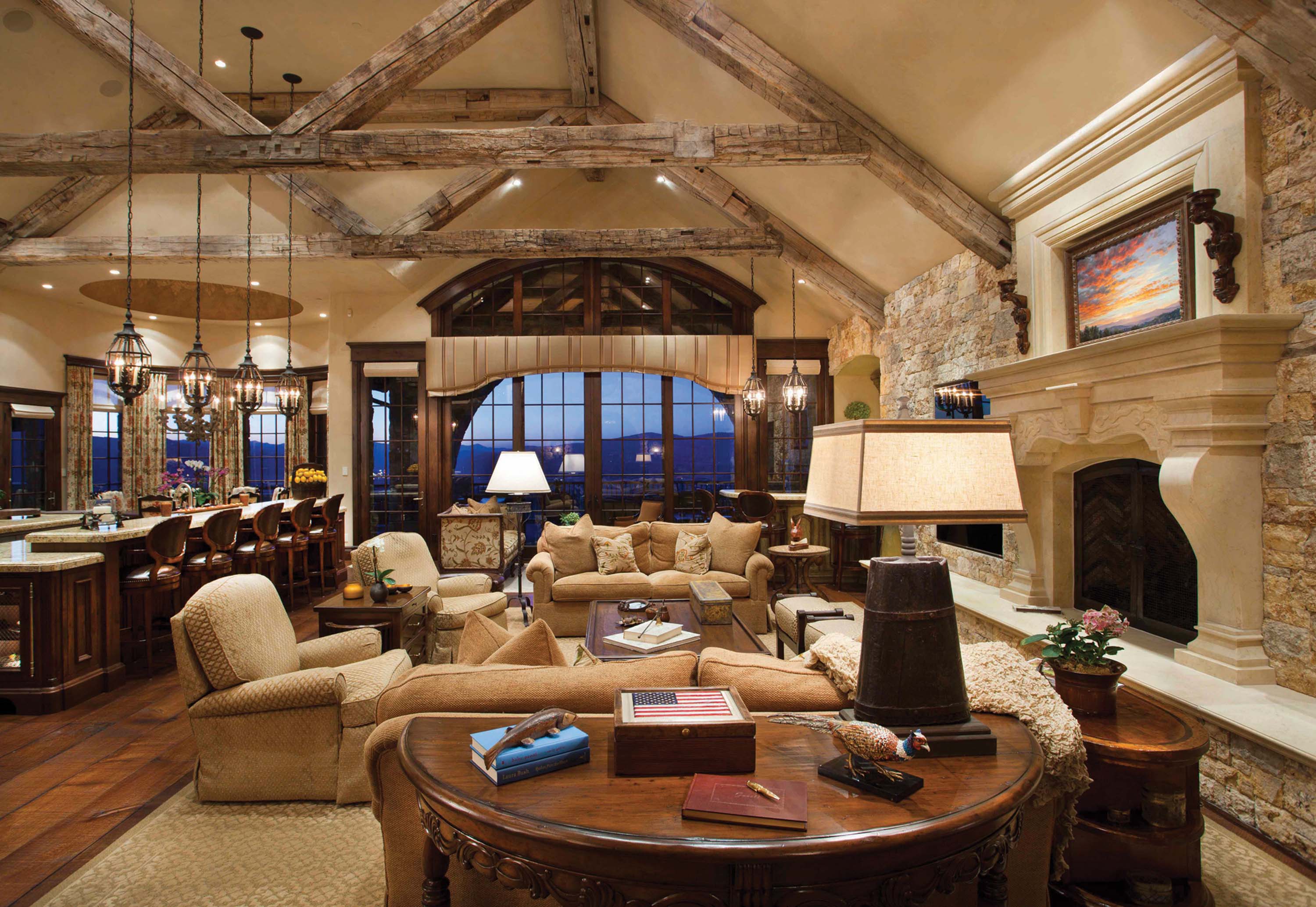 01 Feb

Designing the West: Intuitive Interiors
---
Paula Berg's clients and design projects take her all over the country, from a family estate in Scarsdale to a Miami Beach home to a ski retreat in Park City. Her eponymous design firm has won numerous ASID awards and the National Association of Home Builders' coveted "National Home of the Year" award. With this level of success some might be tempted to delegate the majority of work to associates, but Paula Berg is not only the lead designer for most of her firm's projects, she also travels extensively to see her customers in person. "Meeting face to face is often more efficient than trying to do everything online," Berg says. "Plus, I find it allows my clients to focus."
How does one person accomplish so much? "We have a great team, and we're very selective about the clients and projects we take on," Berg explains. After decades in the business, she has earned a high level of trust. One of her clients even asked her to design his final resting place; Berg obliged with an elegant, Art Deco-inspired casket. "I do develop very personal relationships with my clients," she says. "In this business, you sometimes become a counselor and a psychologist, as well as a trusted friend."
Charlotte Browning — a client who has worked with Berg for five years designing her family's homes in Dallas and Park City — says, "Paula has this uncanny sense of knowing what I will like. I'm very decisive, so she'll give me a few choices, I pick one and it's done. She makes the design process so much easier."
Growing up, Berg performed as a concert organist before attending college at Ohio University, where she spent a semester abroad in Vienna. She later became a Pan Am flight attendant and traveled internationally. "I spent a lot of time in Europe touring museums, learning about the architecture and developing an appreciation for the arts," she says.
After moving to Atlanta and creating the interiors for her family's home, people told her she had a gift for design. Berg completed Georgia State University's graduate program in interior design as her business began to grow. She and her family later moved to Boston, where Berg hosted a radio show about design, and then to Scottsdale, where she opened an interior design boutique. "I started dabbling in new ideas at the store, and soon I was doing homes in places like Aspen and Florida," she says.
Today Paula Berg Design Associates is a full-service firm based in Park City, Utah, with a second office in Scottsdale, Arizona. The company does some commercial restaurant, retail and hotel work, but its primary focus is residential design.
"Generally, people come to us from a referral through an architect, client or real estate agent," Berg says. "In that first meeting I tell them about our business and how I operate. Listening is very important to me, as I discover what they're looking for, what their
budget is and what styles they like. If they're planning new construction, I explain that I like to be involved with the architect from the very beginning so we can collaborate on space planning and construction details. If we decide we're a good fit, we'll start brainstorming and looking at photos."
"Next, we might go to showrooms or a major design center together to start picking out things like flooring, hardware and furniture. Upholstery is a very important element in design, and I put together groupings of fabrics for my clients in colors I think they might like."
One of Berg's trademarks is the hand-drawn renderings she uses to illustrate her designs. "We work with an artist who is fabulous at channeling my ideas on paper," Berg says. "The renderings give my clients a truer sense of how a room will look and feel."
Because the firm's projects are in such diverse geographic regions, Berg divides her design portfolio into four sections: desert, sea, city and mountain. "Every setting is unique," she says. "I lived in the desert for many years, and still draw on my connection to the geography, textures, cultures and colors. Some of my projects have been in resort areas like Mexico and Hawaii, which have inspired a palette of ocean-influenced colors and textures. I designed an apartment in a Chicago high-rise where I researched the building's history and incorporated Art Deco and Beaux Arts furnishings and detailing. In mountain areas I design a lot of second homes, and people often want them to be less formal, more playful and welcoming to guests."
She doesn't have a typical style, and Berg says that's an intentional reflection of the way she works. "Our firm's projects have a great deal of diversity because my top goal is always to identify with my clients. I want our interiors to be well-designed, tasteful and cohesive with the architectural style, but the clients' needs always dictate my direction."