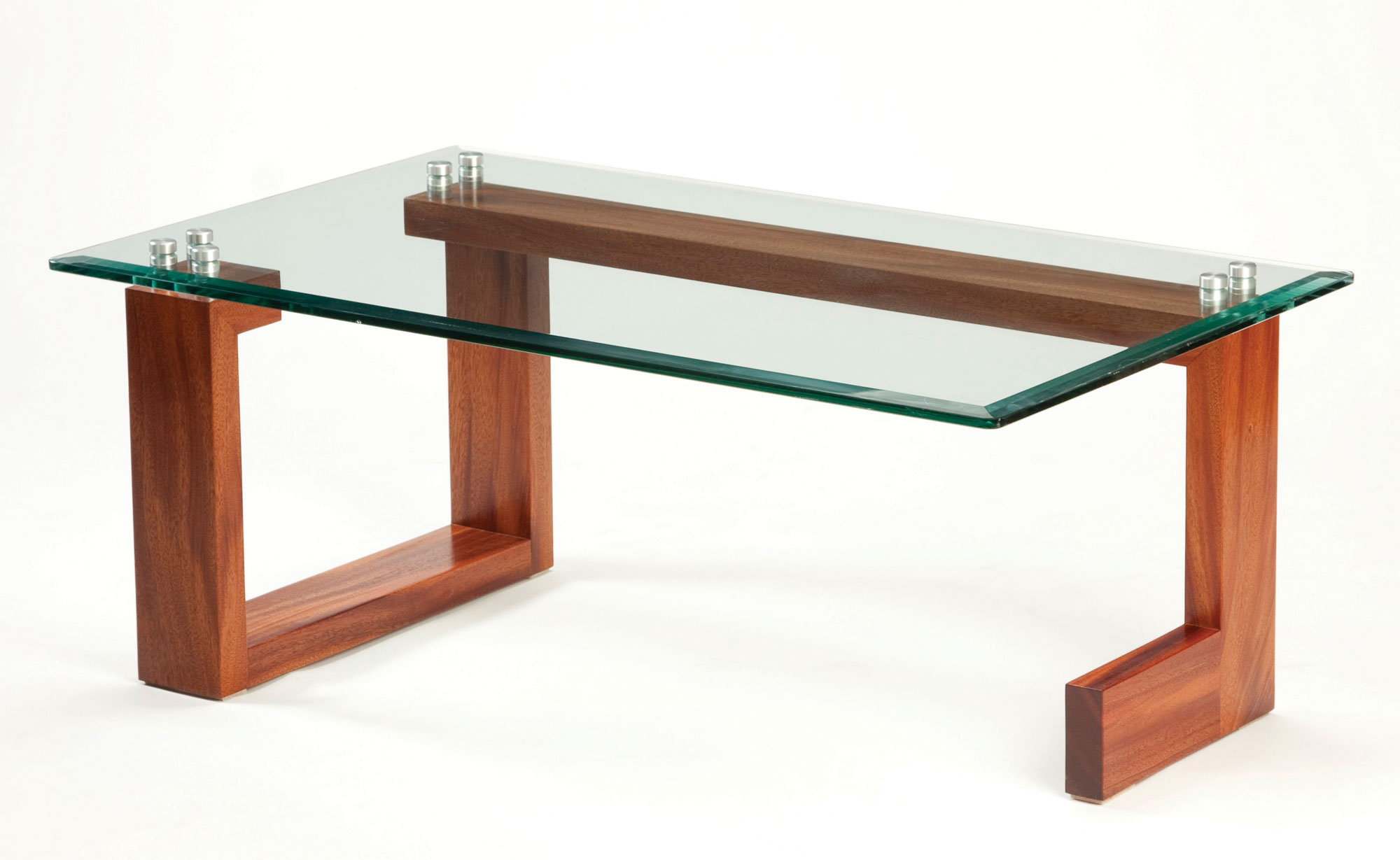 Glass Top Table  | African Sapele and Beveled Glass with Aluminum Fittings | 16 x 40 x 24 inches
11 Nov

Ones to Wacth

Trained at Wendell Castle Workshop, one of the top schools in bringing art to the artisan world, Rex White learned how to build furniture that lasts. That was more than 30 years ago. He's been continuing the legacy ever since.

"Wendell thought people should get the same prices for furniture that people paid for art," White says. "They taught us that wood continues to move so you have build with that mind."

White creates custom pieces from the best wood, offering traditional styling, not reproductions, although he understands how people get at ease around a certain kind of furniture.

"People grow up with pieces around them and they're comfortable with that style," he says. "They may not want that exact piece, but something like that will feel good in their home."

White knows what it takes to make quality furniture. A piece has to be finished all the way around, he says. The craftsmanship and the finish have to be at the same level in the front as the back. "If you have more finish on one side than the other it will warp on one side, which will stress the other side."

After White received a degree in civil engineering, he was commissioned into the U.S. Army, distinguishing himself as an Airborne Ranger. After his discharge he worked at Corning Glass Works, but he knew he wanted to work with wood.

"I'm an engineer, not really an artist. Nor do I feel that need to make something new all the time," he says. "I try to fix things, or add to people's lives. A dining table will fill a need but it also needs to expand to accommodate more people, so that's what I figure out."

It's the figuring out what will be perfect for a specific client that really excites White. Like the time a client wanted a rolling cabinet with the extra leaves, but could be put away when it wasn't needed. The client wanted it to sit in a corner, but also wanted it to roll out and expand to a 13-foot serving table.

"The cabinet keeps everything nice and pristine," he says. "That was made out of African mahogany. I just did a piece for a client whose daughter was having a baby. It was a rocking bench, not a chair, but a bench almost 5 feet wide. On one side it has a removable barrier, it looks like a rail fence, so she can put the baby in and rock her while Mom does something else. It [was inspired by] a picture in a museum, called a Mammy-Rocker."

What separates his work from others' is the attention to detail. White sands and finishes every inch of every piece, even the undersides. "People are spending more on their homes and they want everything custom and finished and that's my specialty," he says. "Working with designers and architects, I create sketches and work with what they need. Whether it's traditional or contemporary. Good craftsmanship means that different styles can go together, one doesn't overwhelm the other, but the differences actually make them look [right] together."

White's work is represented by RS Hanna Gallery in Fredericksburg, Texas, and he works closely with interior decorator Fern Santini of Abode Interiors in Austin, Texas. His work will be featured in the 16th annual Texas Furniture Makers' Show at the Kerr Arts & Cultural Center in Kerrville, Texas, from October 29 through November 28, 2015.