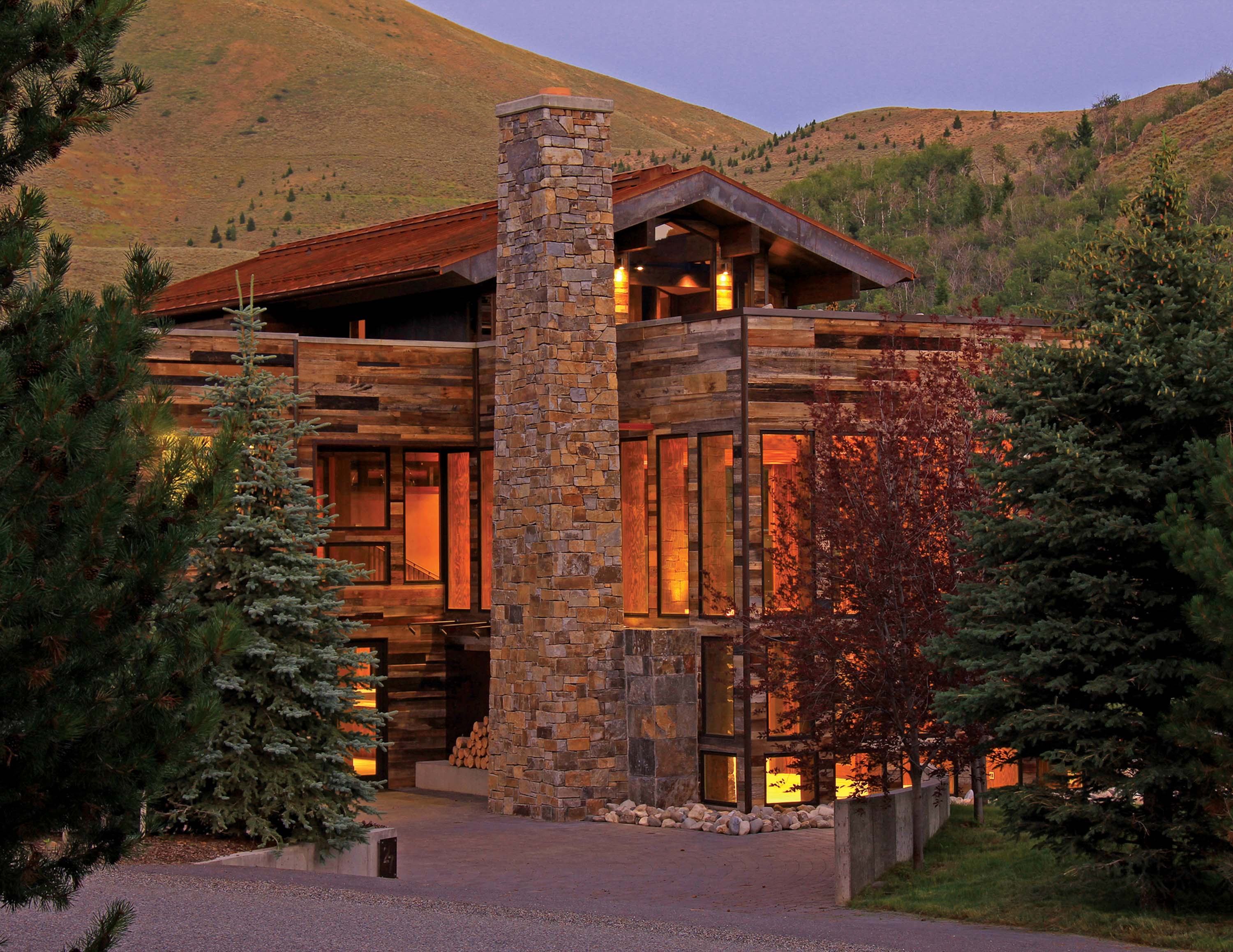 01 Feb

Ones to Watch: Architect Susan Desko
---
Rethinking the typical, Sun Valley architect Susan Desko designed this 5,000-square-foot Idaho residence to be both intimate for a small group and accommodating for large holiday gatherings.
"From the get-go, the intent of this house was to provide a lot of square footage by making full use of both the interiors and exteriors," Desko says. "So we really have a 10,000-square-foot house because of the design of much of the exteriors."
Outside there are built-in sitting areas that, when not in use, do not look empty but instead meld into the design.
"We chose not to do excessive rooms," she says. "A lot of people come to Sun Valley for the holidays and the house needed to fit at least 12 people. The challenge was to make it cozy when there aren't a lot of people there."
Desko provided a great living space by eliminating the typical bonus rooms and specialty wine tasting rooms.
"At the end of the day the house is surrounded by mountains and streams and bike trails," she says. "It's revamping all those typical design program elements that would be in a part-time, larger residence. It's kind of our interpretation of sustainability, harvesting daylight with these window boxes and built-in seating elements, and a smaller footprint, which we incorporated into the blueprint."
Every structure in the home plays double-duty and is assimilated seamlessly into the character of the house.
"The staircase is integrated with the fireplace hearth," Desko says. "People in the great room see you enter down an elegant staircase. The steel staircase is the structure part and the part you walk on is wood, while the vertical rails are steel. The staircase almost can become bleacher seating. It's also a backdrop to the bookcase, so you can grab a book as you descend. The staircase isn't just a stair, it's a sculptural piece in the room."
"I tried to create something that would appeal to the lifestyle in Sun Valley: quasi contemporary, but still have that mountain style with classic and timeless aspirations," Desko says. "The stone has a unique shape, the fireplace has a tapered chimney, the roof is pitched, so there are some classic elements there. It's mountain architecture with a twist. It's not your mother's log home."
Desko's intuition was spot-on. Originally designed as a spec home, the Lake Creek Road residence sold immediately. "They were looking for something intimate but open. They also wanted it be very integrated with the landscape. All the windows are the artwork in the rooms, framing the views of the dynamic landscape which is constantly changing. They particularly love the panoramic views… and they appreciated the openness and uplifting inspiring space."