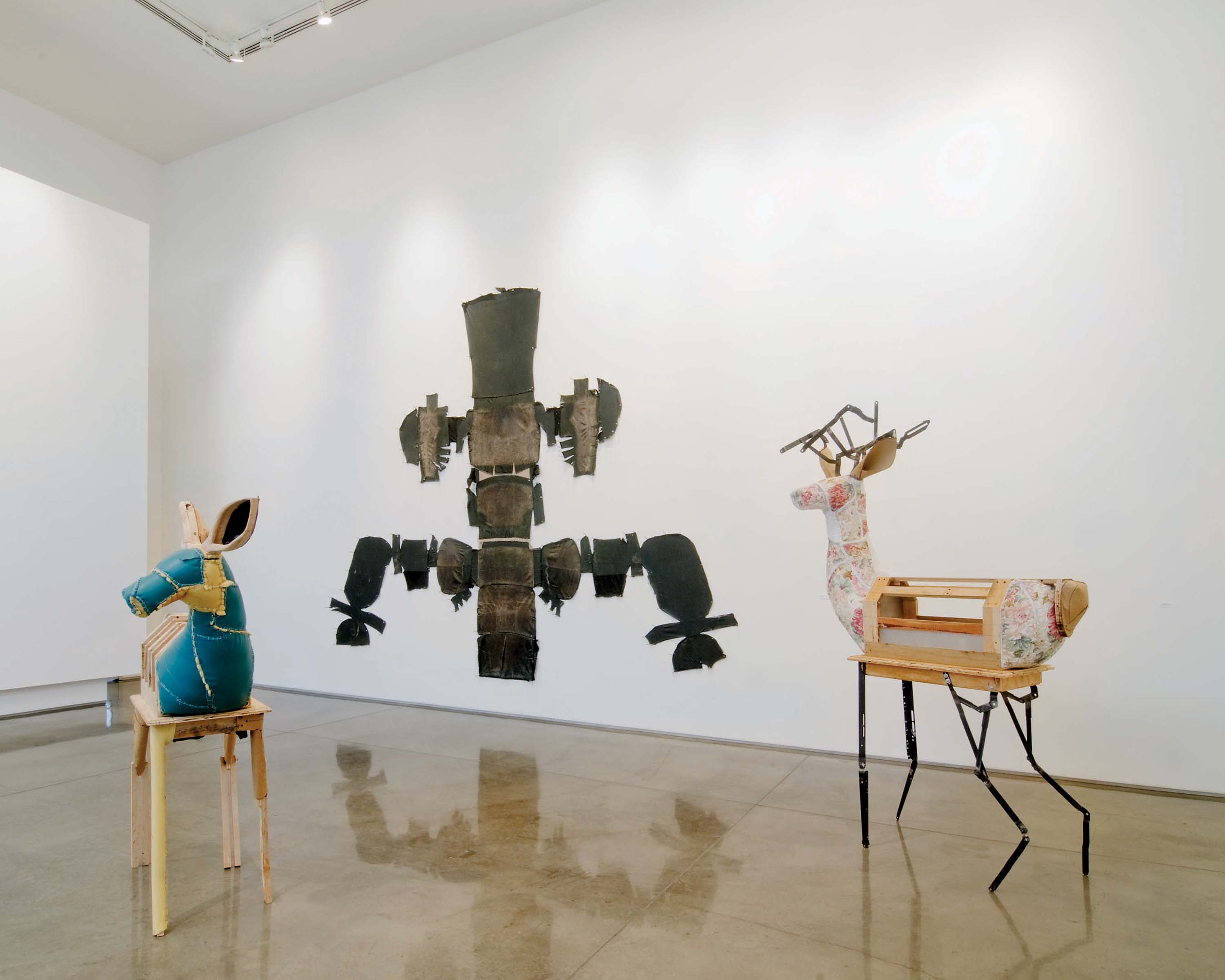 Left: "Doe" | Found teal loveseat | 64 x 59 x 24 inches | Center: "Lay-Z-Boy" | Found recliner | 143 x 171 inches | Right: "Stag" | Found sofa with hide-a-bed | 90 x 60 x 27 inches (From a two-man exhibition at the Stremmel Gallery in 2011.)
01 Feb

Ones to Watch: Bryan Christiansen

Bryan Christiansen's contemporary assemblages take the idea of trophy hunting and turn it on its head. Instead of thinking of the outdoors, Christiansen's use, or reuse, of furniture reminds us of our own interior life. And in so doing allows us to question both life and death.

His pieces, exquisitely sewn, crafted and sculpted, feel playful and serious. Like a realist who builds on abstraction, Christiansen bridges two worlds. His use of familiar household furniture and materials recalls our everyday reality, while the object that he creates opens a societal and cultural dialogue.

A relative newcomer, he's made his mark immediately. Last year, Christiansen's first solo exhibition launched the Nevada Museum of Art's Nevada Emerging Artists Series. He is the recipient of several art awards including the Sierra Art Grant and University of Nevada, Reno, faculty nomination for the International Sculpture Center's 2009 Outstanding Student Achievement in Contemporary Sculpture Award.

Having had several solo exhibits primarily in Reno, Nevada, Christiansen's work is already collected privately and publicly, including at the Nevada Museum of Art, Reno, Nevada. Christiansen is represented by the Stremmel Gallery, Reno, Nevada.