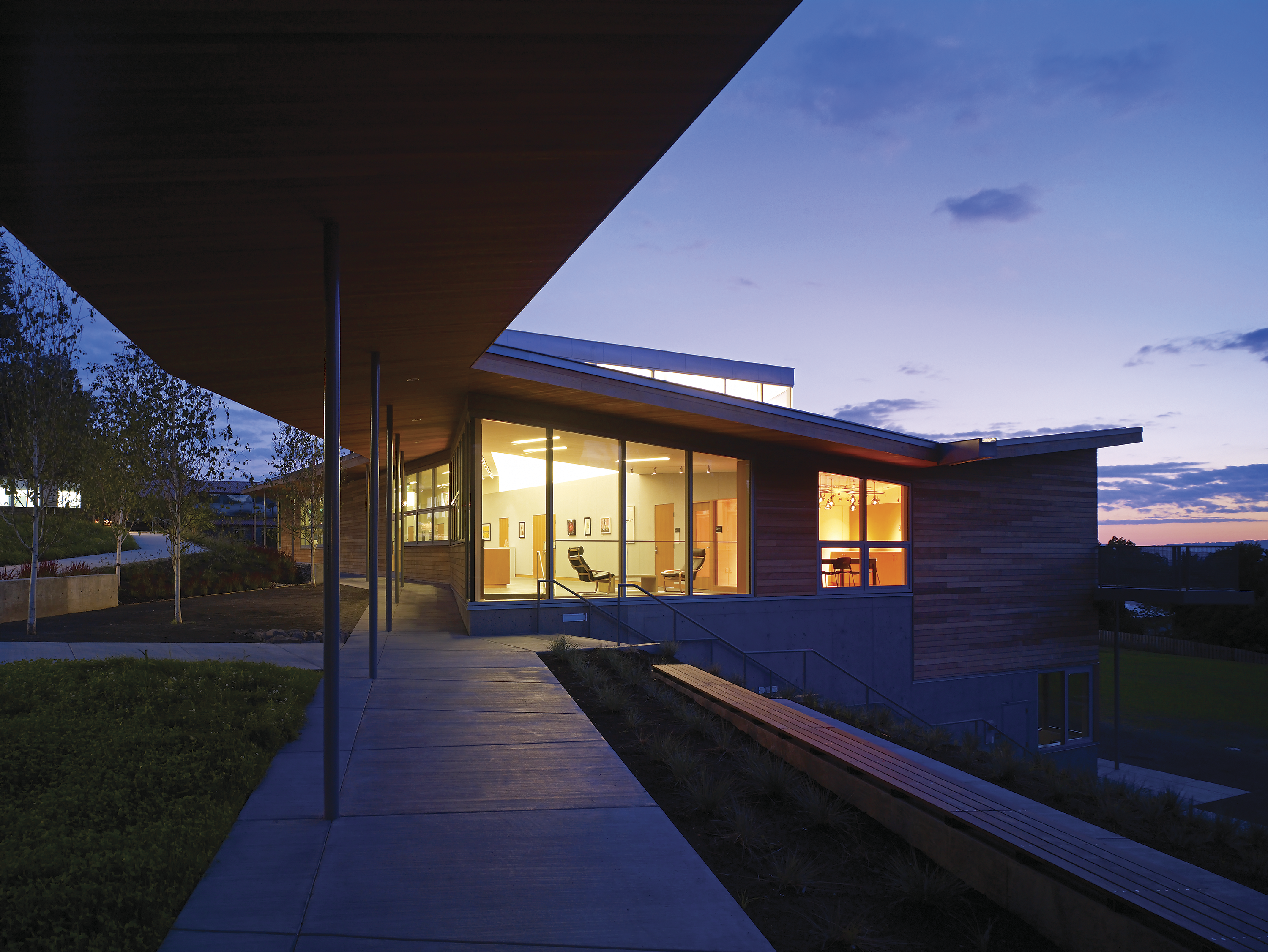 Taking advantage of both distant and immediate views, Charles Rose Architects designed the DPP building for the Oregon College of Art & Craft on a sloping site that maximizes both indoor and outdoor working and gathering space.
24 Jul

Ones to Watch: Charles Rose

For architect Charles Rose, movement is as much a part of his designs as the native materials that lend structure to each space. His work reflects a keen understanding of the movement of light throughout the day, the circulation created within a building or a series of buildings, and the way that movement allows architecture and landscape to act as foils to one another.

The Harvard-educated principal of Charles Rose Architects, Rose has created an award-winning body of work — in urban, suburban and rural locales — that spans the country. From an art-filled penthouse in St. Louis to the AIA-lauded Atlantic Center for the Arts in Florida to a wilderness camp in a remote Wyoming canyon, the diversity of Rose's work is the result of his reverential appreciation for place.

Among his recent projects, a series of three buildings at the Oregon College of Art and Craft in Portland is a favorite for architects and critics alike. Rose designed three buildings — only the Drawing, Painting and Photography (DPP) building has been completed — to double the current space, to reaffirm the integration of the working studios with the natural environment and to revitalize the entire campus by creating new spaces and shaping relationships between new and existing structures. An added bonus, offers Rose, is that the three buildings, once completed, will make the entire campus handicap accessible. "We like buildings to accomplish multiple things," says Rose, underplaying his remarkable ability to weave big picture-vision and minutiae into a seamless singular entity.

The DPP building was designed through a highly collaborative process including both students and faculty. The resulting space is both functional — there is more than 16,000 square-feet of studio space, a state-of-the-art digital lab, expandable classrooms and a significant amount of covered outdoor working space — and sustainable; the building qualified for LEED Silver certification.

But what makes this building special is the way it responds to and inspires the work that goes on inside. Using clerestory windows and walls of glass, Rose created a space where artists are constantly in touch with their surroundings. "They are always connected with the light, the movement of the sun, the evergreens," he says. The space — both indoors and out — possesses a vitality that reflects both the work that emerges from within its walls and the man who dreamed it up.