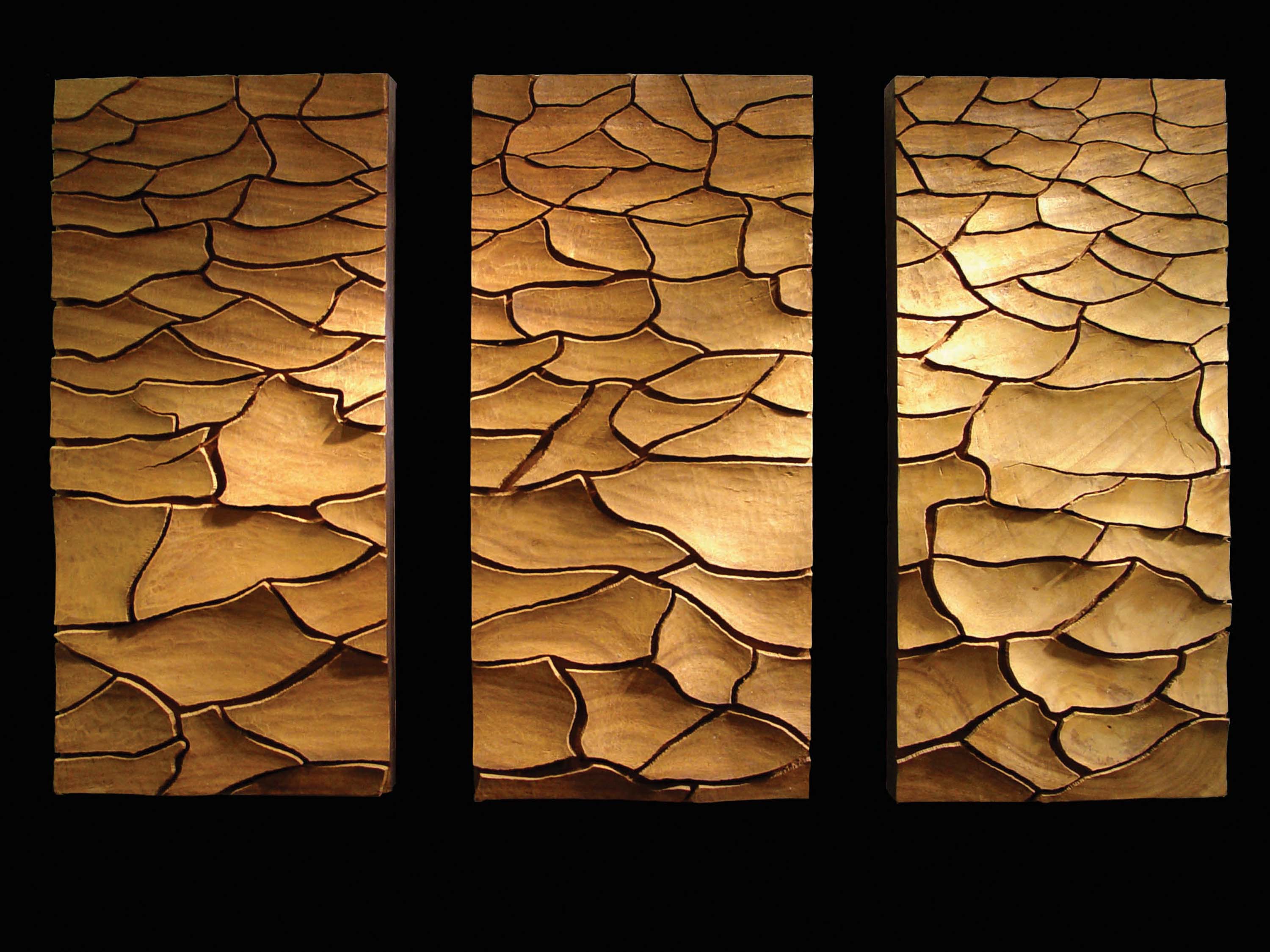 "Cracked Earth Triptic" | Suar | 55 x 33 x 3 inches
01 Feb

Ones to Watch: David Bardwick
---
As a collector, a designer, a gallerist, and most of all, an artist, David Bardwick has spent his entire life in pursuit of beauty. More than a passion, it is this driving quest that shapes his perspective and defines the expansive breadth of the work he does.
Take, for example, his deep-relief wood carvings. Overlook, for the moment, the fact that no one else is creating what he is creating. And then let yourself explore every aspect of these remarkable works. It is the sum of those aspects that characterize the artist and the man.
For starters, Bardwick travels to Bali three times a year, for months at a time, to do the work. He is entranced by the naturally lush beauty of the place — "I could eat the air there," he admits — enchanted by the gentle and unassuming nature of the people and inspired by the culture. From selecting the wood — he chooses between acacia, mahogany and mango wood, depending upon the grain he envisions for each piece — to working with the carvers he employs — "We don't have a language in common," he offers plainly — Bardwick takes his time, letting the journey of every piece unfold unhurriedly. Every work is carved from a single piece of wood and often requires four people to carry it, and can take up to four months to complete.
The ideas that spark his creations come from his travels all over the world and speak to Bardwick's vision of beauty. "They are all something that matter to me," he explains. In his gallery are carvings depicting desert scenes, canyons, clouds, animals, forests, even a solitary drop of water. For Bardwick, the idea is to capture the beauty he sees in a way that encompasses texture, color and depth. This is beauty for your eyes, for your fingers, for your soul.
Bardwick's work is available through the David Bardwick Studio in Solana Beach, California.