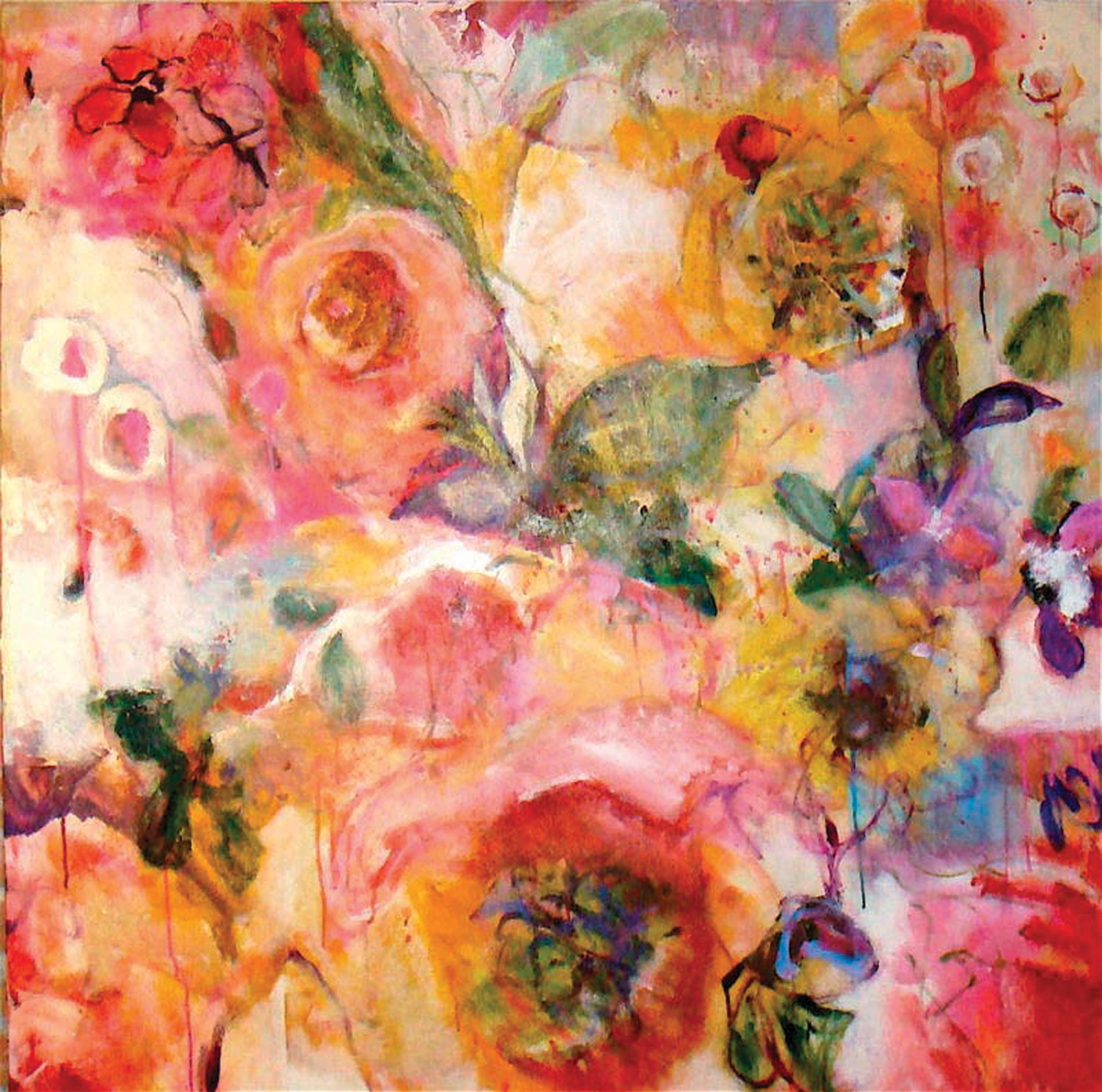 "No.2 GS #6" | Acrylic on Canvas | 48 x 48 inches
04 Aug

Ones to Watch: Donna Gans
---
Combining the rugged landscape of the West with the inner landscapes of abstract thought, painter Donna Gans layers and builds worlds on her canvases. Important to her is the expression of the paint itself, like memories, establishing a past and creating a future, her work opens up a life unto itself.
"I use a lot of architectural features, using buildings and landscapes as stepping stones just to get a sense of space, but I draw mostly right on the canvas, which is why the work is so layered," Gans says. "Once a layer is down, I rework it and rework it."
At times there may be four or five paintings underneath a finished piece. Although not apparent, they are inherently present.
"The surface becomes thick and crusty, flattened or destroyed," she says. "The use of metallic paint, visceral and lush, refracts and reflects light across the surface, continually transforming the painting. I layer, scrape and rebuild. The finished piece, often abstract, elicits a familiarity and an intuitive recognition."
In her series focused on flowers, Gans moved from abstract landscapes to meditate on these blooms.
"I started dividing up the canvas — I'd cut it in half or into quarters visually — using different parts to put the imagery in," she says. "The flowers were more of a break than anything. I started small and became looser, then all out. They're much more fluid."
After doing that the work started to become more fluid and the flowers more tragic. The notion that flowers could be sad, that the drip of the paint echoes the dying, dropping petals creates a powerful image.
Gans' work is collected internationally and is held in the Hockaday Museum, Kalispell, Montana, and Guildhall Museum, East Hampton, New York. She has shown her work in New York City as well as at The Ashawagh Hall in Springs, East Hampton. She is represented by Jest Gallery, Whitefish and Big Fork, Montana, as well as the Ecce Gallery, Bozeman, Montana.