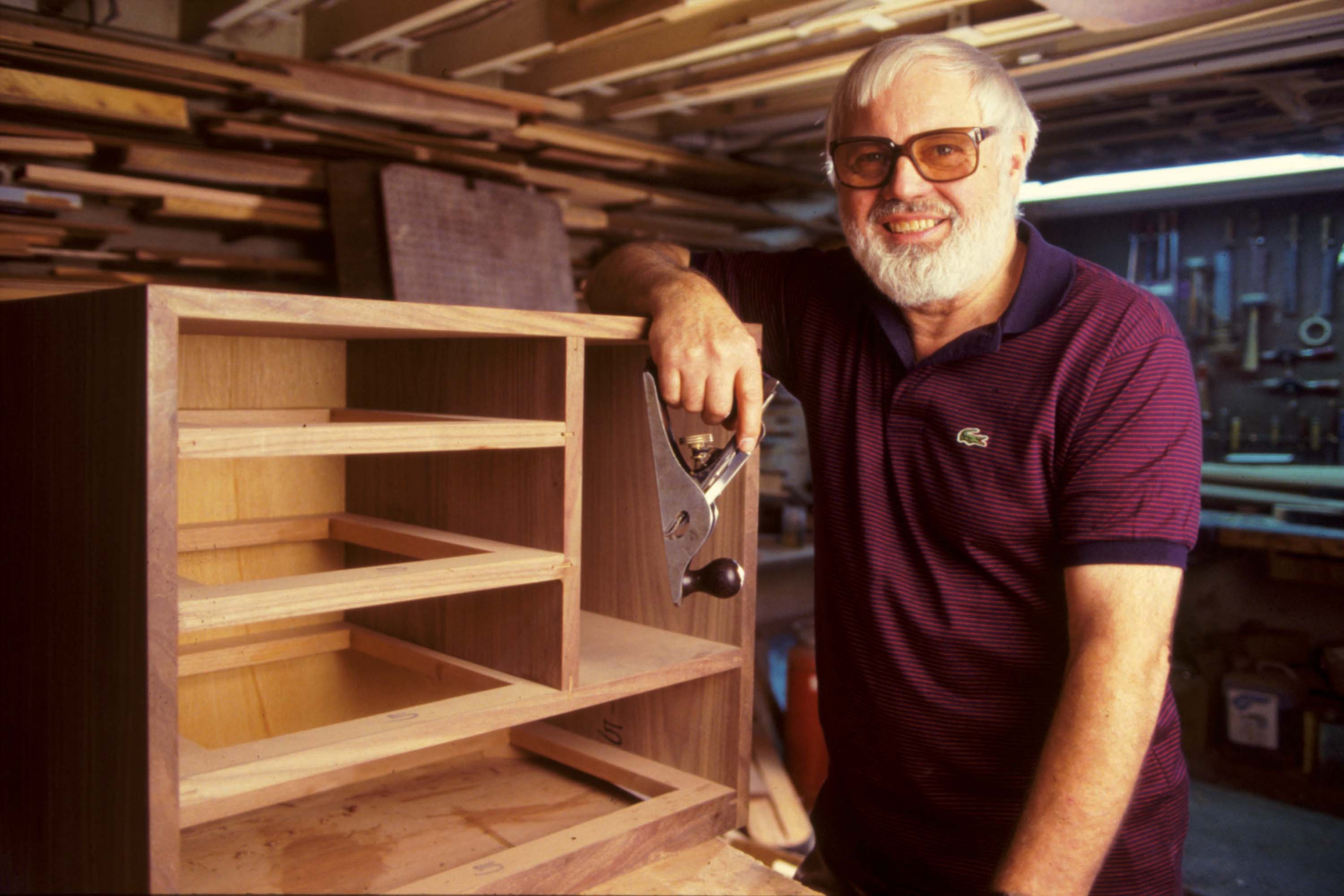 04 Aug

Ones to Watch: Evert Sodergren

After building furniture for more than 70 years, Evert Sodergren retired in mid-April at age 92. If that doesn't speak to his love and passion for craftswork, then the stunning designs created over his lifetime certainly do.

Sawdust seems to run through Sodergren's blood, who learned the trade from his Swedish father and grandfather and took over their family furniture business in 1956. As a fourth-generation woodworker, he said he has "carried on their expertise," but has also introduced updated themes in his furniture from his workshop in Seattle, Washington.

"Whatever comes to my mind, if I like it, I build it," said Sodergren, who also taught furniture design and construction at the University of Washington for more than 25 years. "There's an awful lot of variations possible with the different types of wood, finishes and designs."

Influenced by furniture from Asia and Scandinavia, Sodergren's forms hold a graceful energy in their well-planned lines. Some pieces stand as functional works of art, such as the Sculptured Chair which he designedin 1953 and became part of the permanent collection at the Smithsonian Institute. Made from walnut and leather, a cursive "x" forms the shape of the chair's legs, and the piece is as visually appealing as it is strong and functional. Sodergren is also well-known for his adaptations of Japanese tansu chests, or mobile chests that tend to be asymmetric in design with sliding doors and drawers.

"It's kind of a thing I've been doing all my life, to pacify people in need, and in between I've made things that I would like to see done," he said, also noting that he is inspired by the practical usefulness of furniture in the home — to fulfill the need of "a place to put things and a place to sit."

As a child, Sodergren remembers building model sailboats, anxious to follow in his father's footsteps. Since that passionate beginning, he's been credited as a pioneer of studio furniture and is described as one of the Northwest's premier craftsmen. "It's been my life's work, and I'm 92 years old," he said contentedly.

Sodergren's work is represented by Sodergren Studio Furniture and the Northwest Woodworkers Gallery, both in Seattle, Washington, and The Real Mother Goose in Portland, Oregon.