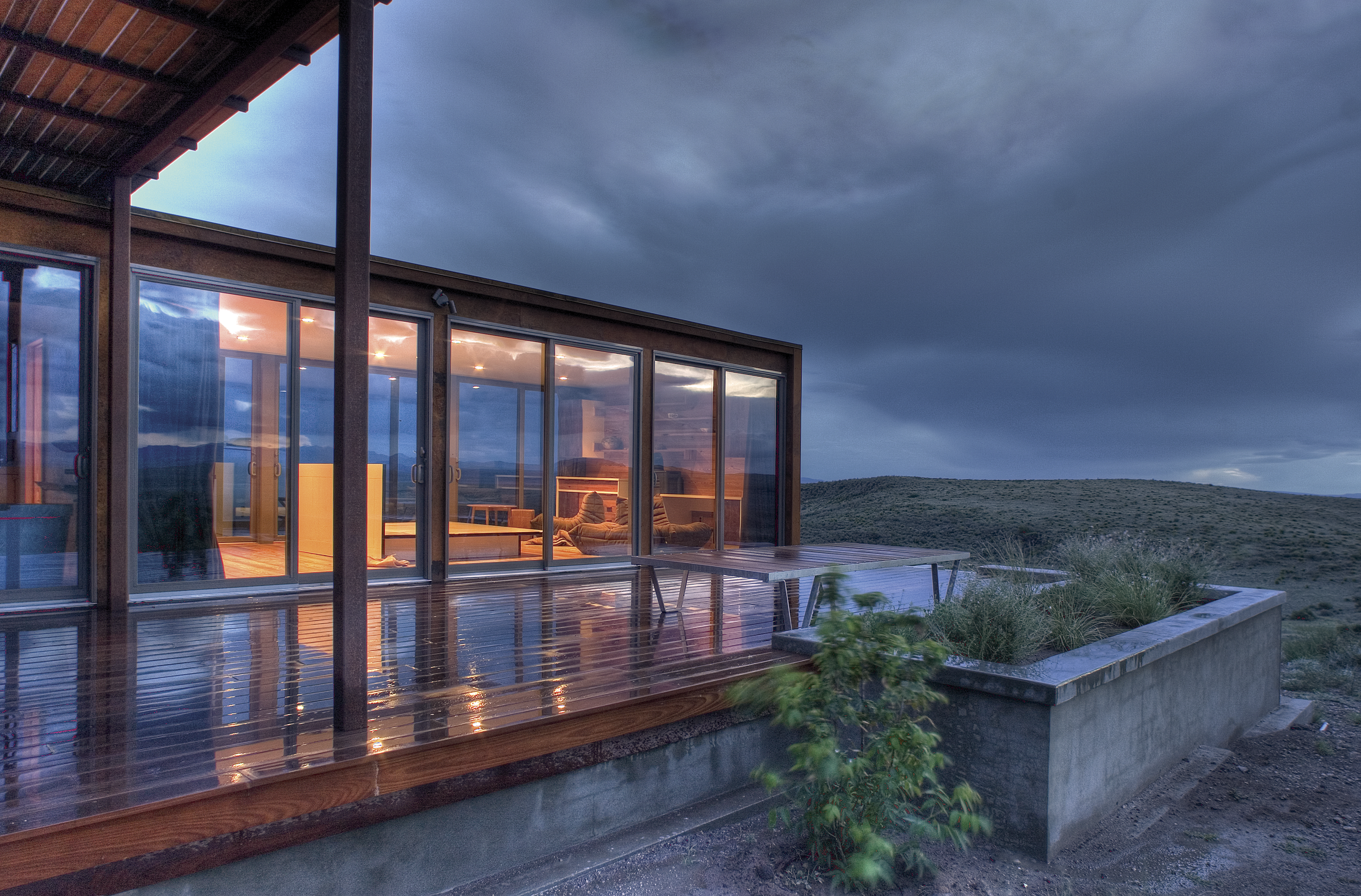 This weeHouse and its cool, calming interior serves as a simple 440-square-foot retreat space on a fairly remote site outside of Marfa, a small arts colony in West Texas. | Photo: Alchemy Architects
01 Dec

Ones to Watch: Geoffrey Warner

Less was more for Geoffrey Warner, founder of the AIA award-winning architecture firm Alchemy Architects, when he perfected the idea of the "weeHouse."

"I have a lot of hands-on experience with building things; out of those experiences our firm built the original weeHouse, a program for inexpensive small retreats for our clients," he says. "The amount of feedback we got on it was excessive."

Based on the experience and shaped by the feedback, they developed a line of similar prefabricated modular houses 10 years ago. Although they are prefabricated, each house can be modified to accommodate specific needs.

Clients can chose from four different models: the one-bedroom, one-bath, 435-square-foot Studio; the two-bedroom, one-and-a-half-bath, 1,335-square-foot Tall; the three-bedroom, two-bath, 1,450-square-foot Pair; or the three-bedroom, two-and-a-half-bath, 1,765-square-foot Four Square. Each one can be built to accommodate seaside environments, earthquake zones or special fire areas. All the weeHouses are energy efficient and green in nature.

And of course the greenest square foot is the one you don't build.

Warner brings a big house feel to a smaller package with judicious use of floor-to-ceiling glass, an open-kitchen layout, reduced circulation space and built-in cabinetry. WeeHouse interiors are customized by making use of Ikea.

"We use Ikea quite a bit," Warner says. There's a lot of leeway. "We can use high-end appliances combined with Ikea kitchen cabinets and high-end finishings, leveraging the process to get the best outcome for our clients."

Warner's modular process means that he can send a set of specs anywhere in the country and have a unit built near the site. In this way he can put in a lot of region-appropriate elements such as tile, in-floor heating, spray-foam insulation and excellent quality windows and doors, all before the house arrives on-site. The company's weeHouses can be found in vastly diverse locales and climates: from New York City to Marfa, Texas; from Red Lodge, Montana, to Moab, Utah; and from Lake Pepin, Minnesota, to Sherman Oaks, California.

"When we work in some areas of the country, there are advantages to working indoors," he says. "And a project arrives at its destination 90 to 95 percent done."

But above all, it's important for Warner to understand how the house fits into the landscape.

"I try to celebrate how the house is made and how it works in situ," he says.