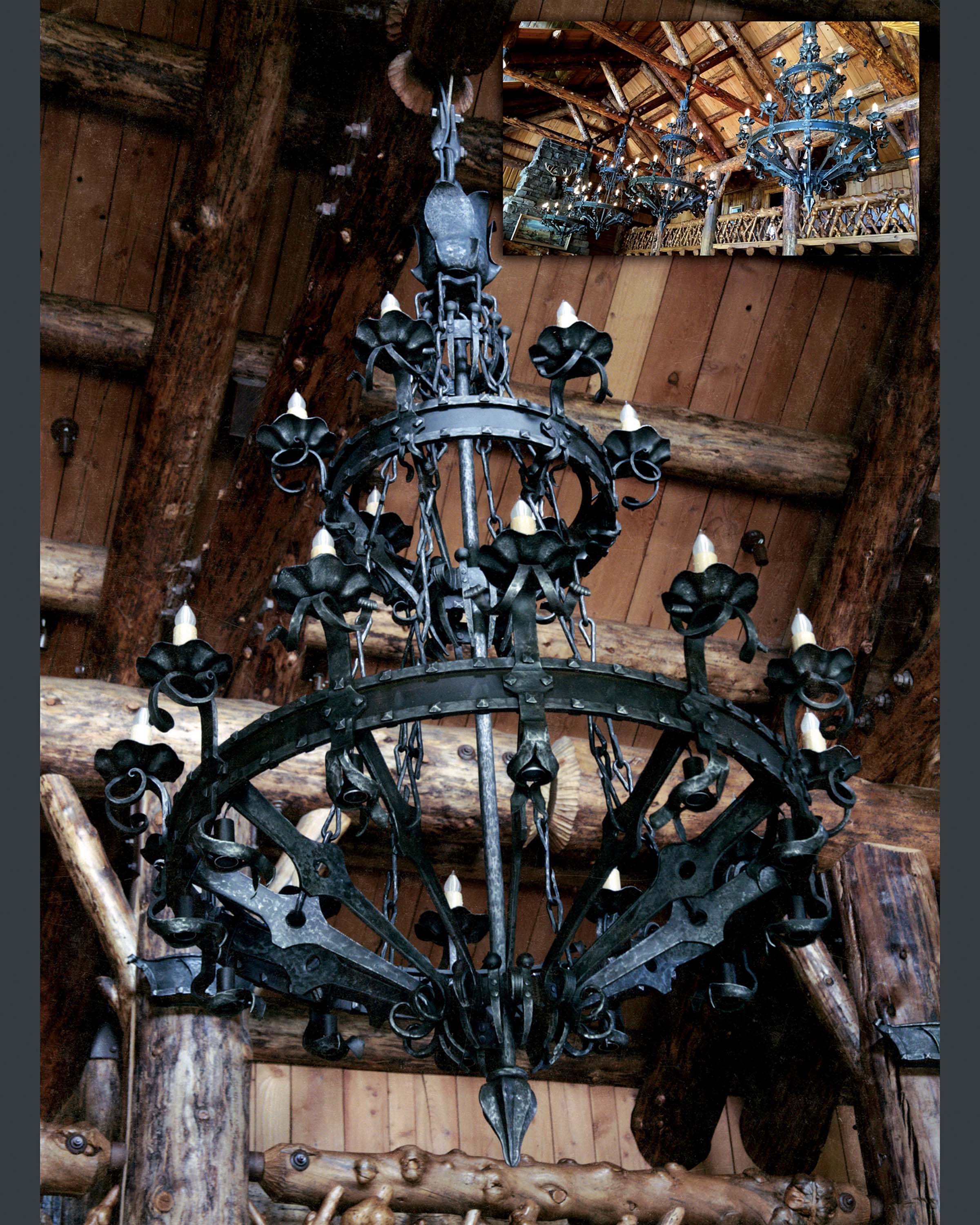 From chandeliers to range hoods to bar stools, ted Docteur's hand-forged ironwork reflects his deep respect for old world craft.
19 Oct

Ones to Watch: Ironworker Ted Docteur
---
Blacksmith Ted Docteur grew up reading books of castles and keeps. But it wasn't the stories that attracted him, it was the ironwork. Heavy-gauge iron gates, hand-forged metal hasps, the massive fortress gratings and grills all fed his imagination.
"I'd look at the pictures of cathedrals in England, the forged welding, riveted joints, and I wondered how they made those," Docteur says. "As I got older, I didn't really have a mentor, but learned through trial and error, because no one really does that kind of work anymore."
Now Docteur is the go-to guy for billionaires and celebrities who are looking for that Old World feel in their homes.
"Word just got around about my work," he says. "When people want the one thing that no one else has, when they want a one-of-a-kind piece, they know they can come to me. My main focus is the big shop and heavy forges of true Old World techniques."
Chandeliers, doors, gates, huge andirons, fireplace grates and doors, boot scrapers, hand railings, floor inlays and one-of-a-kind proprietary works of art, Docteur is at home with all of it. His shop boasts some of the largest equipment around, including a 33,000-pound anvil and an 80,000-pound hammer.
"It's the kind of equipment used in shipyards and the old railroad shops for the steam locomotives," he says. "I was raised around old guys that used the old equipment. That's how I learned and that's how I still work today."
When collaborating with clients, Docteur is happy to come up with his own designs as well.
"I go over the initial designs with the client," he says. "I also have old pictures of things from the past, from the 1700s. We usually take a design element from that and modernize it with the client's ideas. I'm pretty good at problem solving and making things work. I'll sit on a bucket and look at what the client already has in his home and come up with something that makes sense and fits in."
Often a design will come to him fully formed.
"It just comes to me instantly from beginning to end, how to design it and how to fix problems," he says. "I just love genuine ironwork. It comes alive when you take a blank piece of steel, heat it up to 2,000 degrees and create something special."
In the past, Docteur framed solid oak timber and got to love the feel of hand-hewn wood. He has even made most of his own axes and adzes.
"Because of that, I love to incorporate wood and stone into steel, so it looks like it all grows together," he says. "I'm also doing some sterling silver and brass inlaid into steel to give it an added design quality."
Most of all, someday he'd like to work for European royalty.
"I've dreamed of working in the Vatican on a restoration crew," he says. "I've been all over England and Scotland learning the trade."