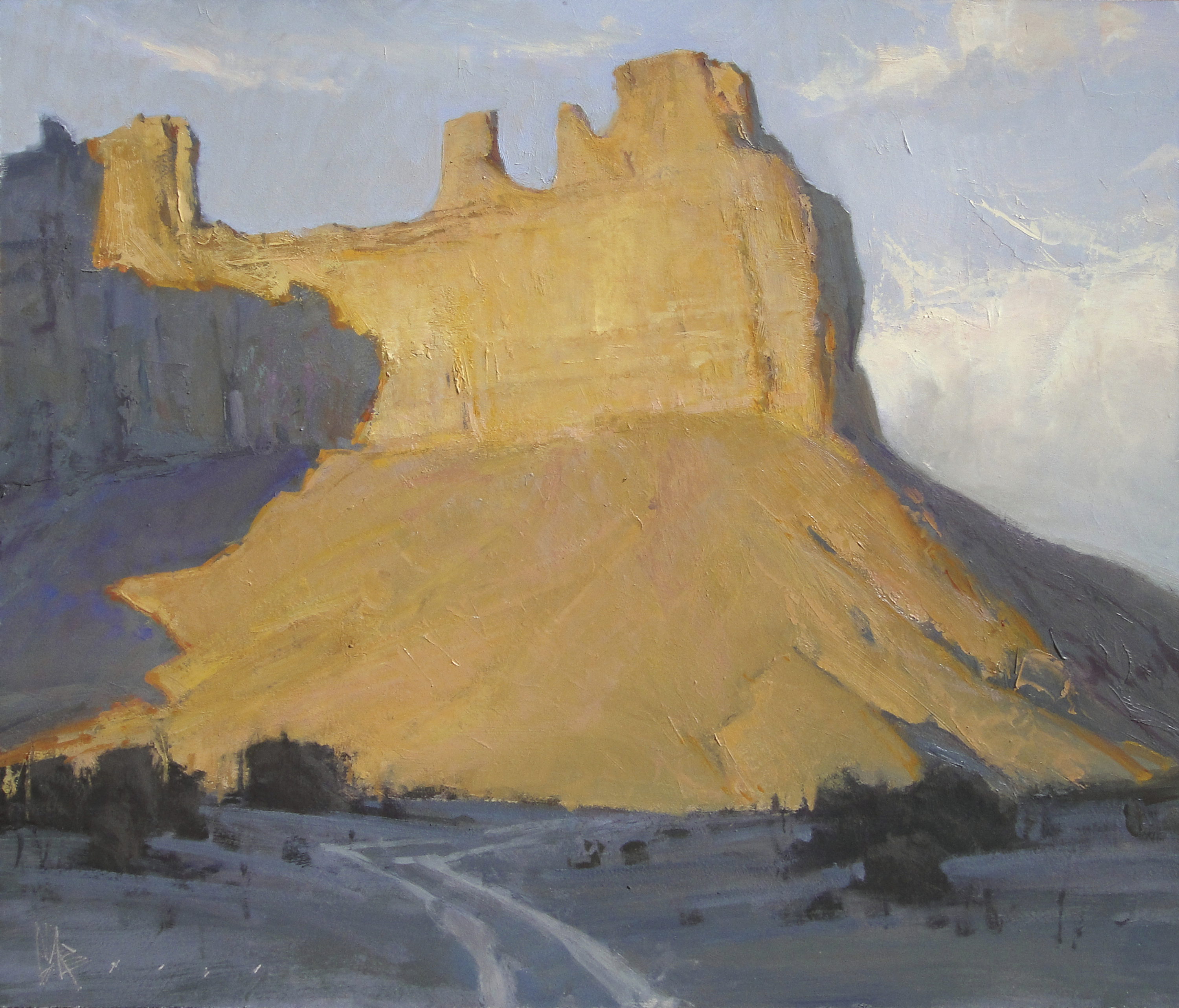 "Scott's Bluff" | Oil on Board | 20 x 24 inches | 2013
01 Dec

Ones to Watch: Josh Clare

Josh Clare's paintings encapsulate the sense of wonder that exists upon seeing a landscape for the first time. His innate feel for color and a sublime understanding of composition allows us to experience nature as if we were standing there beside him. His balance between an illustrator's eye for detail and an impressionist's ability to convey emotional honesty culminate in work that feeds the soul.

"I love the idea of being able to communicate details with one indicative stroke," Clare says.

"My purpose is to paint things the way they are. I don't want to improve on nature, I don't think I can. I'll spend my entire life trying to get close to that. I love the adventure of getting a little bit closer to beauty. My aim is not to paint every leaf, but to refine my ability to make it feel like every leaf is in a single stroke."

Clare begins his pieces outside, taking in the colors and lines, horizons and sky, as well as the act of breathing air, feeling the sun or the spray of the ocean. With all that in his sketches, he then goes back to the studio where he can zero in on the emotional response to the colors and the artistic strokes of the composition.

"I have a hard time staying in the studio," he says. "It's only when I spend a day outside that I'm driven into the studio because I want to spend time making the painting as good as what I experienced that day."

Indeed, it is the conveyance of the day that comes across in his work. "There's an illustrative quality to my work, I know," Clare says. "Sometimes a tree can look so Disney, but I just have to paint what I see. The refining process is exciting. My color sensitivity becomes more polished and my compositions keep getting better."

Having grown up in Utah, Clare responds to the landscape he knows, but he also travels to California to paint the beaches there. "I don't want to be Josh Clare, the guy who paints Utah barns; I just want to be Josh Clare the guy who paints," he says. "And I want to paint places I've never been before."

Josh Clare's work is represented by A.Banks Gallery in Bozeman, Montana; Astoria Fine Art in Jackson, Wyoming; Illume Gallery of Fine Art in Salt Lake City, Utah; and Greenhouse Gallery in San Antonio, Texas.