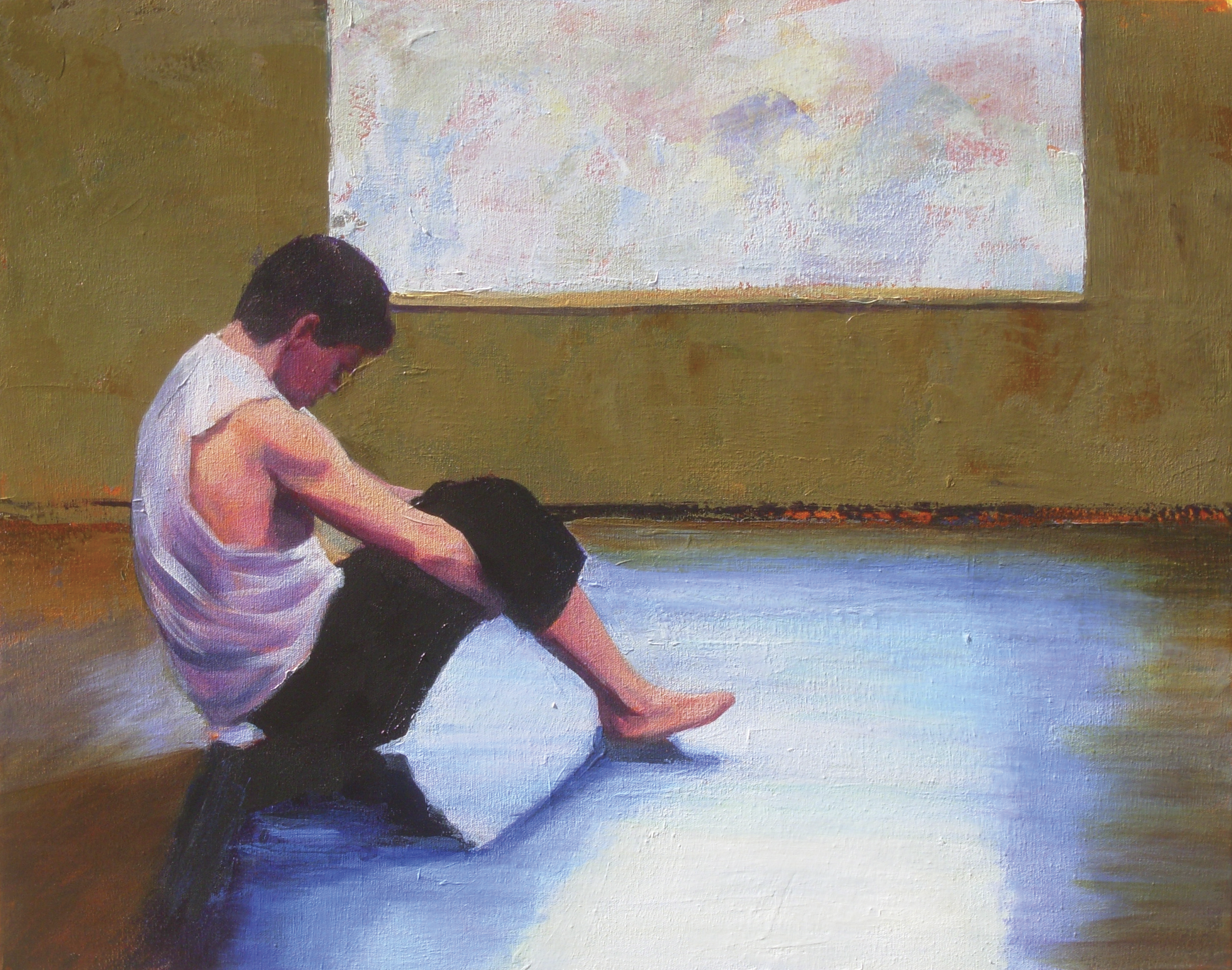 "Practice Session" | Acrylic on Canvas | 22 x 28 inches
09 Jun

Ones to Watch: Julia Lucich

Painter Julia Lucich's first love is portraiture.

"Having a person or an animal look back at me from the easel is magic," she says. "They come to life, as if they are in my studio. When I started painting portraiture professionally, after a career in public administration, having a sense that the individual is real is what started me painting."

She still does portraits by commission.

"I've always been drawn to figurative work," she says. "Form and light — more often it has to do with the particular context and seeing what's going on, how the light hits something, and then I work around that. It can be captivating."

Specifically, Lucich enjoys painting the male figure.

"Not just because I'm a woman. So often, paintings depict the male as a cowboy or doing a sport. I like seeing a male in other contexts, how the body language expresses emotion and can tell a story. I let my eye tell me what to choose."

In her Party Animal series, Lucich reaches beyond the norm, for a palette that is part emotional and part fun.

"The choices I make now are about light, color and form," she says. "I don't know what will grab me. There could be a storytelling component that interests me, that makes me want to paint it, like the Party Animal series. Some of those make me giggle — I'll see an image of the pigs at the trough, by changing the color it invokes a different energy. It translates to a heightened energy, more so than when we look at it in authentic colors. The Party Animals are taking it further, I'm using color in a totality, something that you would never see, but I don't want them to be caricatures. I'm not putting hats on them. I'm not taking them out of their natural context."

She is represented by CaroArt, Wichita Falls, Texas; Gallery 8, Salt Spring Island, British Columbia, Canada; Gallery 421, Kelowna, British Columbia, Canada; Vail Village Arts, Vail, Colorado; and Altitude Gallery Okotoks, Alberta, Canada.