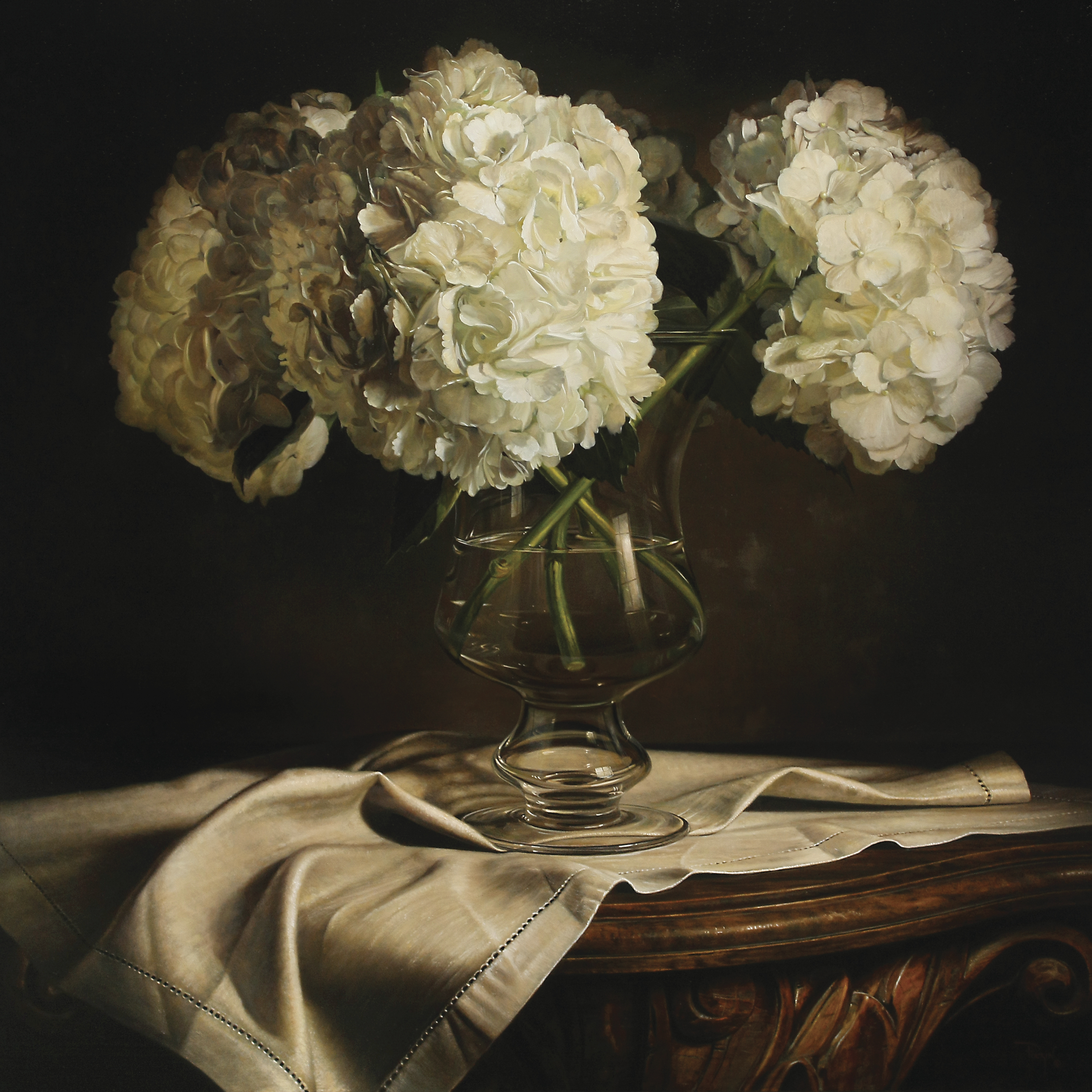 "Hydrangeas," 24 x 24 inches, Oil
29 Dec

Ones to Watch: Kyle Polzin

Each of Kyle Polzin's paintings evokes a deep, almost spiritual, connection with an era long passed. There is a looking-at-the-world-through-a-keyhole type of intimacy between Polzin and his subject matter. His use of dark backgrounds bring a place-out-of-time feel to his canvases, focusing singularly on the object in the painting and heightening the tension of the piece. Fluid brushstrokes and a luscious, if subdued, color palette add to the effect.

Using exquisite detail, Polzin is aware of every nuance and makes the viewer hyper-sensitive to the splintered grain of wood, the metallic feel of a well-oiled gun barrel, the soft edge of a handled coin.

His solo exhibits, which consistently sell out, include Southwest Gallery, Dallas, Texas; Masters of the American West, 2010; Scottsdale Art Auction, 2010; Prix de West Invitational, 2010; Coeur d'Alene Art Auction, 2010; Legacy Gallery One-Man Show, 2010.

Ducks Unlimited honored him as Sponsor Artist for the state of Texas in 2007, and as Texas State Artist for 2010.

Kyle Polzin is represented by Legacy Gallery in Jackson, Wyoming, and Scottsdale, Arizona, along with Southwest Gallery in Dallas, Texas.