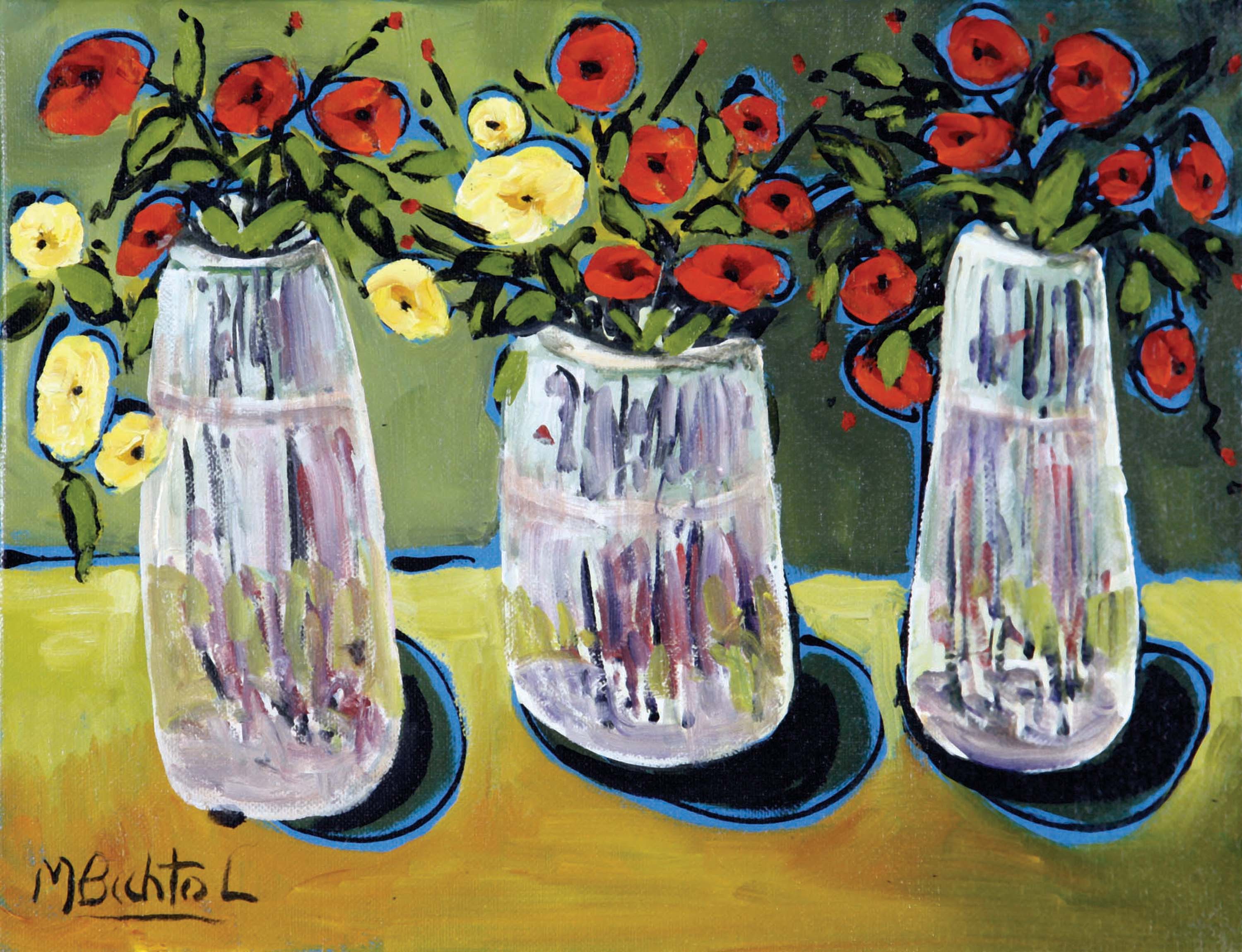 "Glass Pieces" | Oil on Canvas | 12 x 14 inches | 2011
01 Feb

Ones to Watch: Mary Bechtol

Mary Bechtol's vibrant oil paintings bring to mind a modern Fauvist. Her colors explode across the canvas while keeping the paintings harmonized, and they still dazzle. There is almost a lyrical flow to her work.

"I try for my work to have a distinctive look," Bechtol says. "When I paint I start it en plein air and then I take that to the studio and I interpret it using light, color and line."

By starting out in nature, Bechtol is able to capture the immediacy of a place, the impulsive truth beneath the surface. When she brings the work back to the studio, she is able to layer in subtle changes and nuances, to play with the natural setting and bring about the best of both worlds.

Bechtol was recently selected for volumes 5 and 6 of the International Contemporary Masters book series. Her work was juried into Miami Art Fair, Miami, Florida, and the Contemporary Landscape Exhibit, Dacia Gallery, New York City, New York. She also had a solo show at BA Designs, Topeka, Kansas.

Her work was included in a group show at the Amarillo Museum of Art, Amarillo, Texas, as well as in the group show at the Southern Nevada Museum of Fine Arts, Las Vegas, Nevada.

Her art is collected internationally, both publicly and privately, and is included in the collection of Stephanie and Paul Mercier, Dr. and Mrs. Steve Lewis and many others.

Bechtol is represented by the Kirchman Gallery, Johnson City, Texas; the Dacia Gallery, New York City, New York; the Xanadu Gallery, Scottsdale, Arizona; and the Susan Castor Collection, Corpus Christi, Texas.