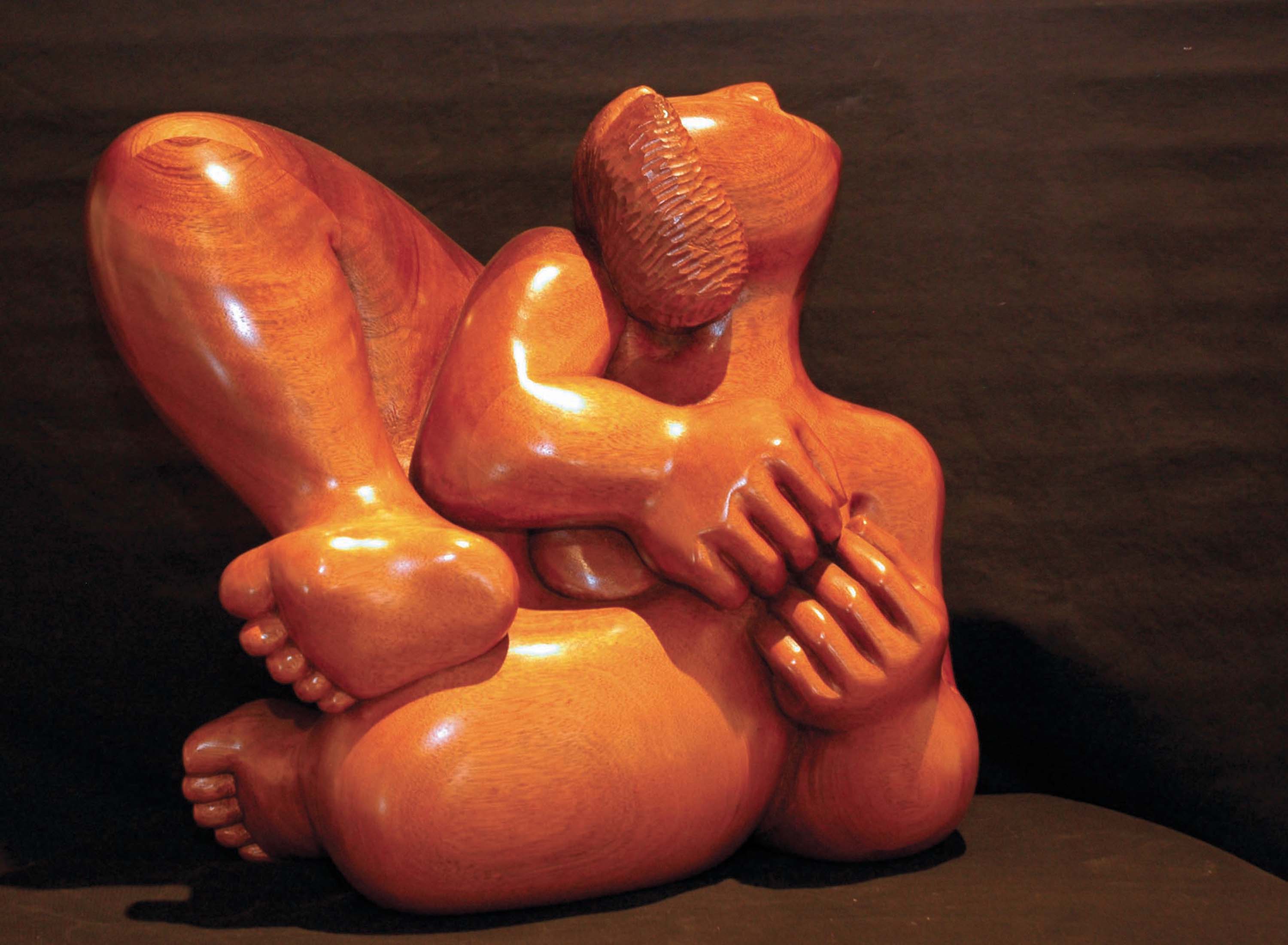 "Sweet Repose" | African Mahogany | 17 x 17 x 9 inches
04 Apr

Ones to Watch: Mike Medow
---
Mike Medow's rounded edges bring a soft feel to the direct carved figures of his sculptures, seeming to liberate the figure from natural wood blocks.
"It's a slow process," Medow says. "I get an idea visually and then it's a matter of removing. I'm not really a clay worker. To me, bronzes are basically reproductions and I feel better about selling my original work."
Whether it's the voluptuous women or the crowd of faces crammed into a mass, Medow's unique take on humanity evolves through his work on the figure. There is a warm sensuality to his rotund women, a lighthearted invitation to partake of life.
"I can't wait to get up in the morning and get into the studio. I'm always making stuff," he says. "I daydream and sit around with my sketchbook. That's how I've always worked. I can't stop. Sometimes I'll go back through my old sketchbooks and something that didn't excite me at the time might hit me at that moment."
Medow's work has been shown at the Phoenix Art Institute, the West Valley Art Museum and the Palm Springs Museum. He was also featured on a two-year Arizona Arts Museum tour.
He is represented by the El Prado Gallery, Sedona, Arizona.