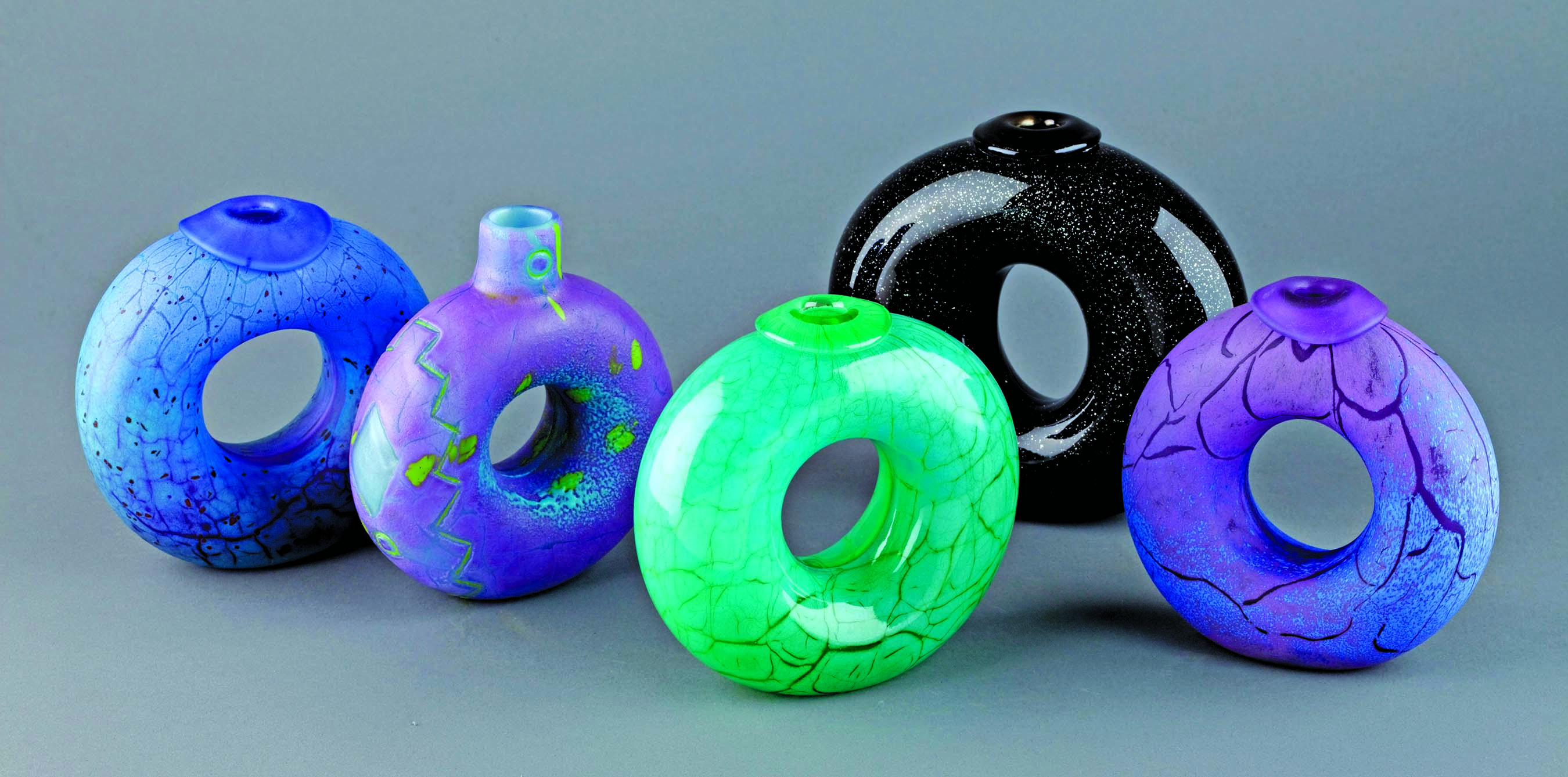 "Canteens" | Glass | 5 x 5 inches (each)
01 Dec

Ones to Watch: Robert Spooner Marcus

The dance of molten glass and art — the delicate balance between fluidity and the substantive creation of form results in Robert Spooner Marcus' poetic sculptures.

"Glass blowing was my first job out of high school," Marcus says. "I started by making production work. It introduced me to hot glass and I fell in love with the whole process, the movement, being next to the heat and the attention it takes. It was the motion of doing it that was appealing to me, not the things I was making."

Then Marcus heard about a workshop in Taos, New Mexico, that Dale Chihuly started for kids — runaways and juveniles in halfway homes.

"I went in as a volunteer student teacher but I was still learning," he says. "It was there I learned about 'freehand blowing,' the abil- ity to blow 'off hand,' where I blow the glass with only the tools and gravity."

When he had the freedom to make the art he wanted to create, Marcus hearkened back to his roots.

"I'm from a pueblo between Santa Fe and Taos," he says. "When I had the idea to make art, it took the form of vessels. I had a feeling for the aesthetic of the pots from the pueblo — I would put mica into the glass and make it look ceramic."

Over the years Marcus' work became more sculptural and began to take different directions, such as his hanging pieces.

"The first hanging piece was very spontaneous," he says. "I had an idea and it suddenly jumped to another idea. I always let my work happen very naturally. When I go into the shop I'll have a thought of what I want to make and then my intuition takes over."

When sandblasting, he lets the contour and shape of the pot dictate the patterns. "I'll sit down with the piece after I've made it and see what happens," he says.

Marcus' work is represented by Legends Santa Fe, in New Mexico.