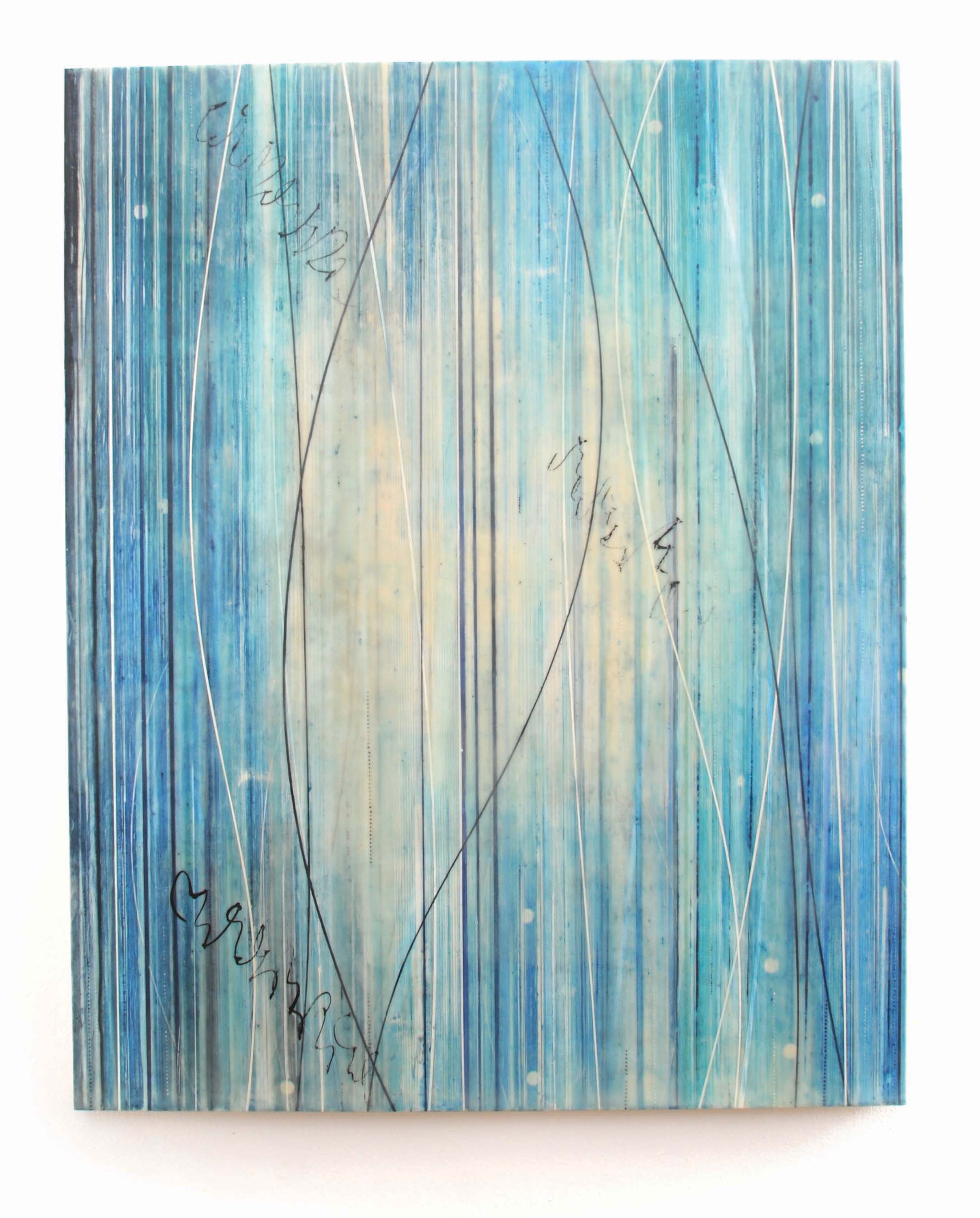 "Rainsong" | Encaustic | 50 x 40 inches
04 Apr

Ones to Watch: Shawna Moore
---
Encaustic painter Shawna Moore simultaneously delves into both her own contemplative journey and the moment at which she is standing before her canvas. Her work holds unhesitating spontaneity while dialoguing with the masters of the past.
"Each line I draw describes a moment in my life as an artist," she says. "My process is material, history and experience based. My relationship with the materials I work with has a large impact on the work. I'm a student of art history, but my personal experiences have the greatest impact on the work. They form my vocabulary and the content of my work, defining what I try to say."
The medium of encaustic, a combination of pigments and melted wax, offers Moore the context in which to create a history. Layers of textures, colors, gouges and burnished image transfers add to each piece's sense of purpose. At the same time she is trying to transcend the style of encaustic and capture the spirit of the materials, the spirit of a thought, an action and a place.
Moore's work appears in the collection at the MD Anderson Cancer Treatment Center, Houston, Texas; and in the collection of Phil Jackson, Lakeside, Montana; Central Oregon Community College, Bend, Oregon; Chesterman Company, Sioux City, Iowa; Dr. James Patrick Siegal, New York City, New York; Bruce Carey Restaurants, Portland, Oregon.
Her work is represented by the Jest Gallery, Whitefish, Montana; Gallery Mar, Park City, Utah; Telluride Gallery of Fine Art, Telluride, Colorado; Artful Sol, Vail, Colorado; Darnell Fine Art, Santa Fe, New Mexico; Yellowstone Art Museum, Billings, Montana; Northwest Museum of Art and Culture, Spokane, Washington.