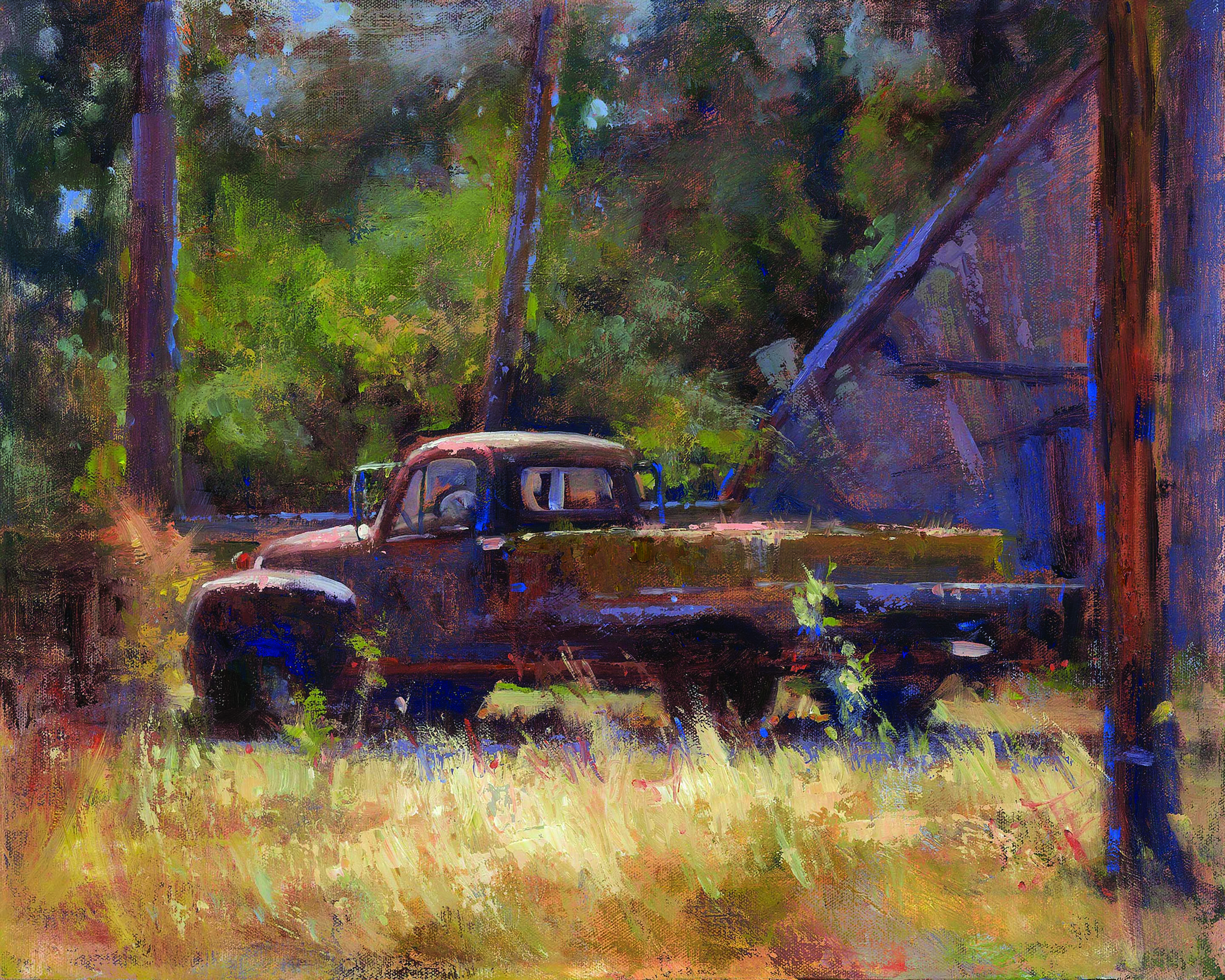 "Lost But Not Forgotten" | Oil on Canvas | 16 x 20 inches
01 Dec

Ones to Watch: Susan Jarecky

Mixing the immediate impressions of the plein air style of outdoor oil painters with the social commentary addressing the changing dynamics of Western ranching, painter Susan Jarecky involves the viewer with more than the landscape.

"As an artist I'm documenting and telling a story," she says. "The overall concept is biographical. I'm a Western painter but I'm honing in on something. The objective is really to document what I see through my travels and bring an awareness of these changes happening in the ranch community — a generation of individual ranchers is being replaced by large modern farming operations."

Growing up in a rural area, Jarecky feels these changes on a personal level.

"Because my art is the best way I know to show my honor for the American cowboy," she says, "I want to bring heightened awareness through the tension of emotional response to the paintings. The sadness of what was, balanced with beauty and hope."

Using an impressionistic style of painting, viewers can fill in the details and discover their own connection within each painting, each story her paintings tell.

Jarecky paints "alla prima," which means she paints directly, wet on wet, onto the canvas, without waiting for the paint to dry between sessions. The result is an immediacy that pulls the viewer into the work.

With 30 years as an architectural illustrator under her belt, the long history of working with line and proportion is evident, but it doesn't take over her work.

"Oil painting allows me to loosen up," she says. "My approach as an oil painter is one of intuition over method. Painting intuitively allows me to let go of those restrictions that confine. I have to depend on the skills I possess, that have been achieved through a lifetime of doing art, and trusting in my own ability. I believe that is the only place from which great art comes."

Her work is represented by Mission Fine Art Gallery, San Juan Capistrano, California; Artisan Gallery, Mission Viejo Country Club, Mission Viejo, California; and the Alla Prima Art and Design Studio, Dana Point, California.