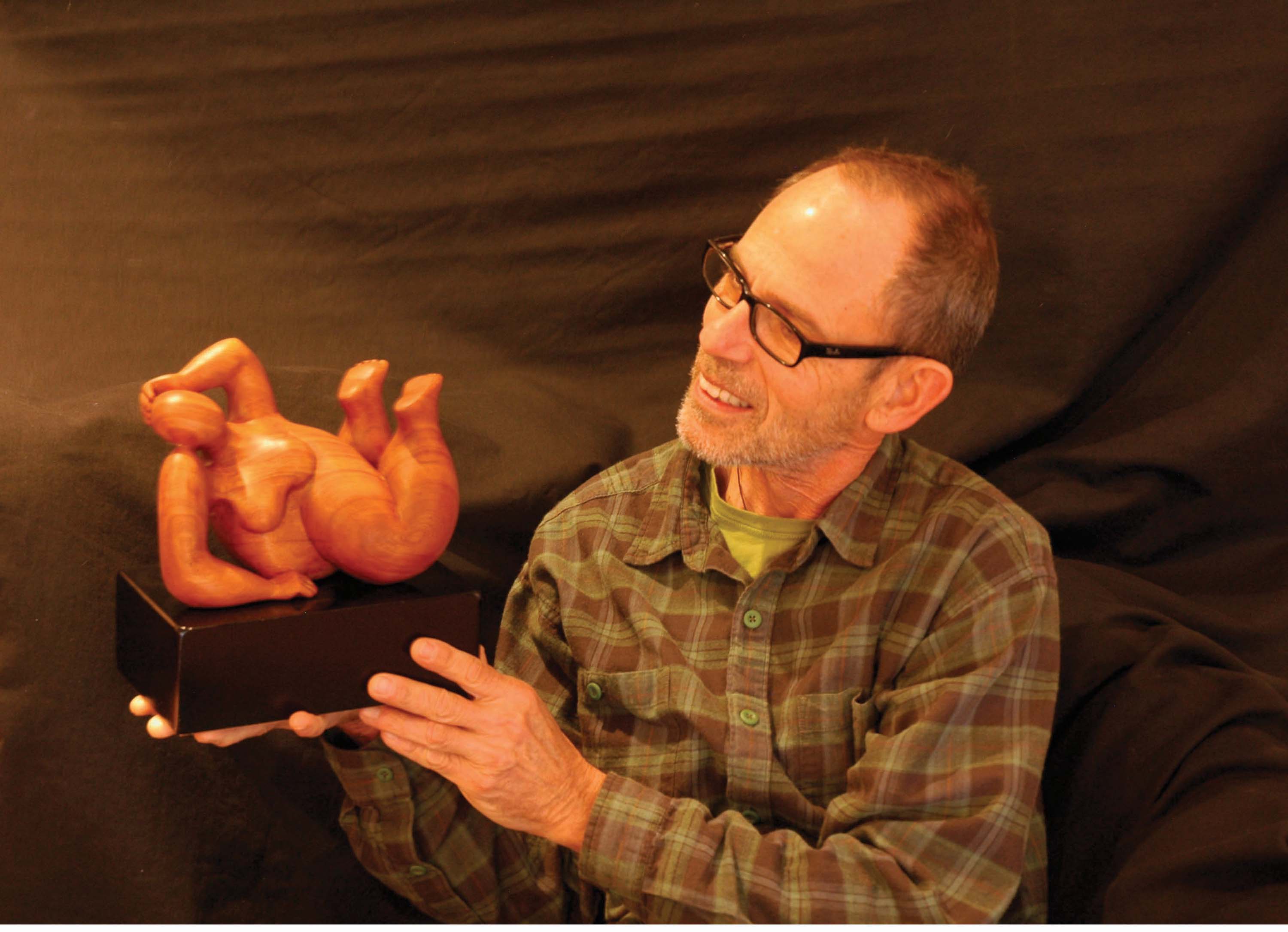 22 Jul

Ones to Watch: Troy Collins

Painter troy Collins' large landscapes capture our eye, pulling us into the frame. Enveloped in sunlight and aspens, we can almost feel the wind on our cheek. His work creates its own space, a melding of the perfect moment with the timelessness of nature.

To create his pieces, Collins works from his imagination, from photographs and plein air. "When I work out of my head, I pour my heart out and really enjoy it," Collins says. "Going off a reference photo feels confining. The ones from my head tend to be more loose and abstract. When I'm painting outdoors, what I'm looking at — light, wind, bugs — is changing all the time, which makes it more challenging. A gust of wind takes the painting into the dirt, all kinds of things happen that are unpredictable when you're dealing with the elements."

Lately, he's been doing something he calls "finger painting."

"Wearing gloves, I grab piles of paint off my palette and apply it with my fingers. Then I come back in with a palette knife, which gives the pieces a harmony of marbled colors," he says. This technique gives his paintings an intimate feeling. Touching paint to the canvas with his fingers transmits an immediacy to the work, like we are standing in the place with the aspen, color erupting around us.

Though he's been tremendously successful — his galleries cannot keep enough of his work in stock — he still feels he's growing as an artist.

"My paintings are becoming more heartfelt, more creative," he says. "It's a combination of vulnerability and a sense of security as far as my instincts. I'll leave some unresolved places, which takes confidence. I like to give the viewer a chance to have their own input in the piece, their own creative interpretation. When we see nature, we don't see the entire picture. The rest of our field of vision is abstract, with soft edges. So in a subconscious way, it's an experience people are familiar with."

Collins' work is collected internationally, both privately and publicly. He is represented by Marshall-LeKae Fine Art Gallery in Scottsdale, Arizona; Mockingbird Gallery in Bend, Oregon; Mountain Trails Gallery in Park City, Utah, Sedona, Arizona, and Jackson, Wyoming; and Montana Trails Gallery in Bozeman, Montana. — M.C.