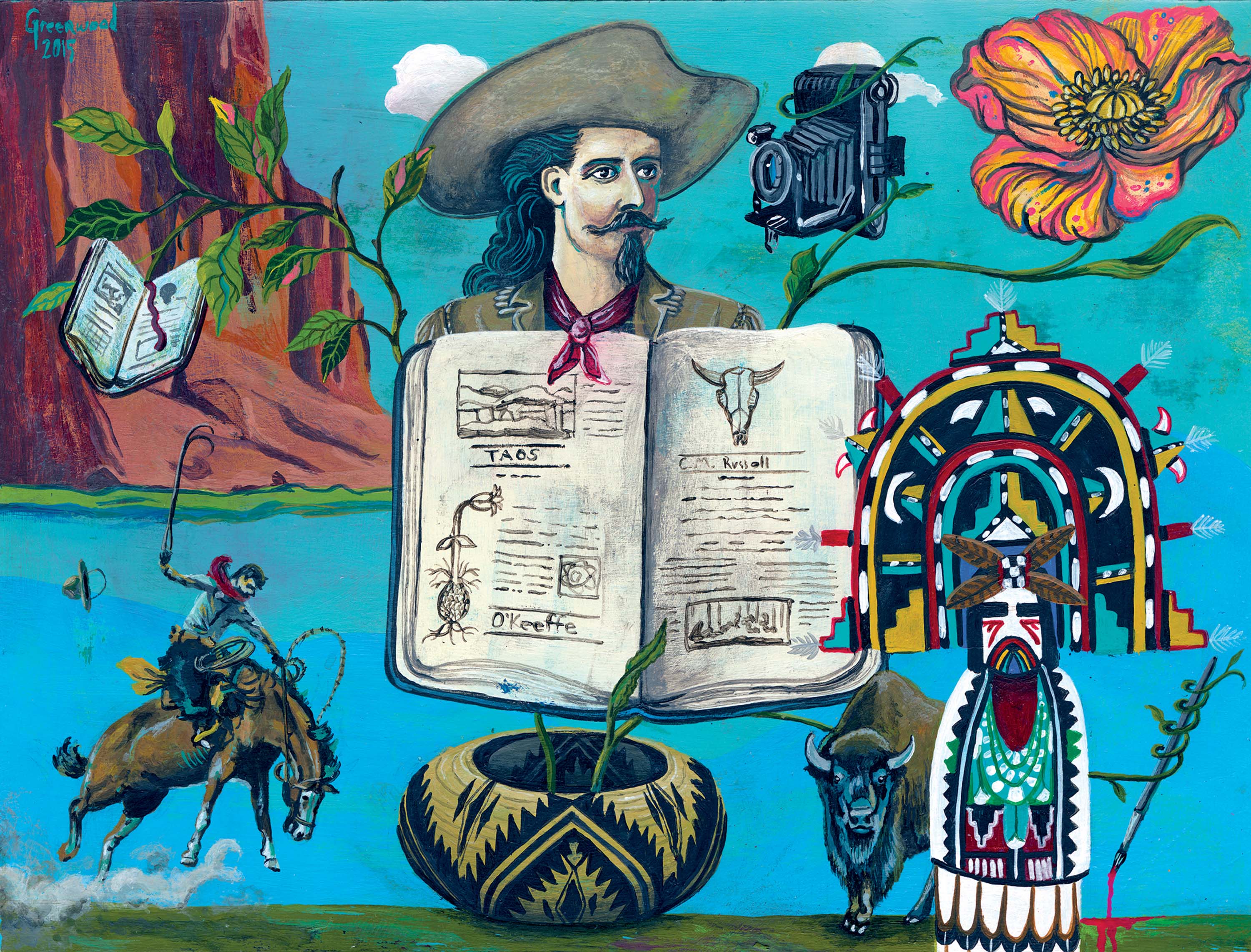 05 Jun

Collector's Notebook: Stacking Up
---
"An art book is a museum without walls," wrote French novelist and art theorist André Malraux. Indeed, bringing images and information about known and unknown works into your home and into your hands is one way to more fully appreciate any collection of Western art. Reading about the lives and philosophies of artists allows collectors to connect with work on a deeper level. Suddenly, viewing a piece goes beyond a sensory moment with the eyes; it becomes a comingling of the lives of the collector and the artist.
Any art library should be grounded in the collector's tastes and tailored to his or her specific interests. As with art, the goal in building an art library is to form a true collection rather than an accumulation. A dialogue between the books will inform one another, making the library greater than the sum of its individual volumes.
The basics of acquiring Western art books are consistent with purchasing any collectible books: Condition matters. You should insist on clean copies with dust jackets that are neither torn nor light-stained. With the emergence of eBay, you can basically find any book you're looking for (though beware of exaggerated claims of condition). But nothing replaces visiting bookstores, both used and new, to arouse the treasure hunter within. That rare copy of Taos Artists and Their Patrons is lurking somewhere out there.
Once you decide which Western artists are of interest, you're likely to want to acquire in-depth books about them. Catalogues raisonnés (comprehensive listings of an artist's known works) tend to be expensive and are only recommended if you have a serious commitment to that particular artist's work. Better to search for key monographs. However, art books tend to be printed in small editions; 2,000 copies is typical. For that reason, popular releases sell out quickly and can be difficult to find within a few short years of publication.
While you're tracking down books about your favorite artists, don't overlook Western-related magazines. For example, during the mid-1970s, Arizona Highways ran a series of features devoted to Native American artists, weavers and jewelry designers. These issues are visually stunning and highly collectible.
A good Western library will contain books that cover the general collections of the nation's finest Western art museums, including the Heard, Amon Carter and the Buffalo Bill Center of the West. In addition, depictions of important Western imagery can be found in institutions with broader holdings, such as the Museum of Fine Arts in Houston. Not to be overlooked are the exhibition catalogs published by museums for specific shows. Gaylord Torrence's recent The Plains Indians: Artists of Earth and Sky, published by the Nelson-Atkins Museum of Art, will likely become a classic.
In addition to books about paintings, works devoted to fine art photography should be given serious consideration. For instance, Richard Avedon's In the American West offers a stark black-and-white portrait of the underbelly of the Western states. So do Richard Misrach's color photographs in Desert Cantos. There are also numerous volumes about the work of Edward S. Curtis, including an excellent recent biography, Short Nights of the Shadow Catcher, by Timothy Egan. Also not to be missed is anything about the pioneering work of Charles Lummis, especially Lummis in the Pueblos by Patrick and Betsy Houlihan.
Since the essence of Western art channels the region in which it was conceived and birthed, you might want to consider acquiring books about related subjects, to flesh out that context. If you're interested in the Taos Society of Artists, for example, it would be wise to supplement your library with books on Mabel Dodge Luhan, a key figure from that era and supporter of many of these artists. Another worthwhile volume is Appetite for America, by Stephen Fried, which tells the amazing story of the Fred Harvey Company and how it helped civilize the West.
Literary books by nonfiction authors who write about the Southwest should also be included in any comprehensive collection, especially those by Charles Bowden, Richard Shelton and Leslie Marmon Silko. The cowboy poetry of John Macker would be a welcome addition to any bookshelf.
Oddly, the key to buying books about Western art is finding volumes where the pictures are more important than the text. The best of them will transport you to the West.