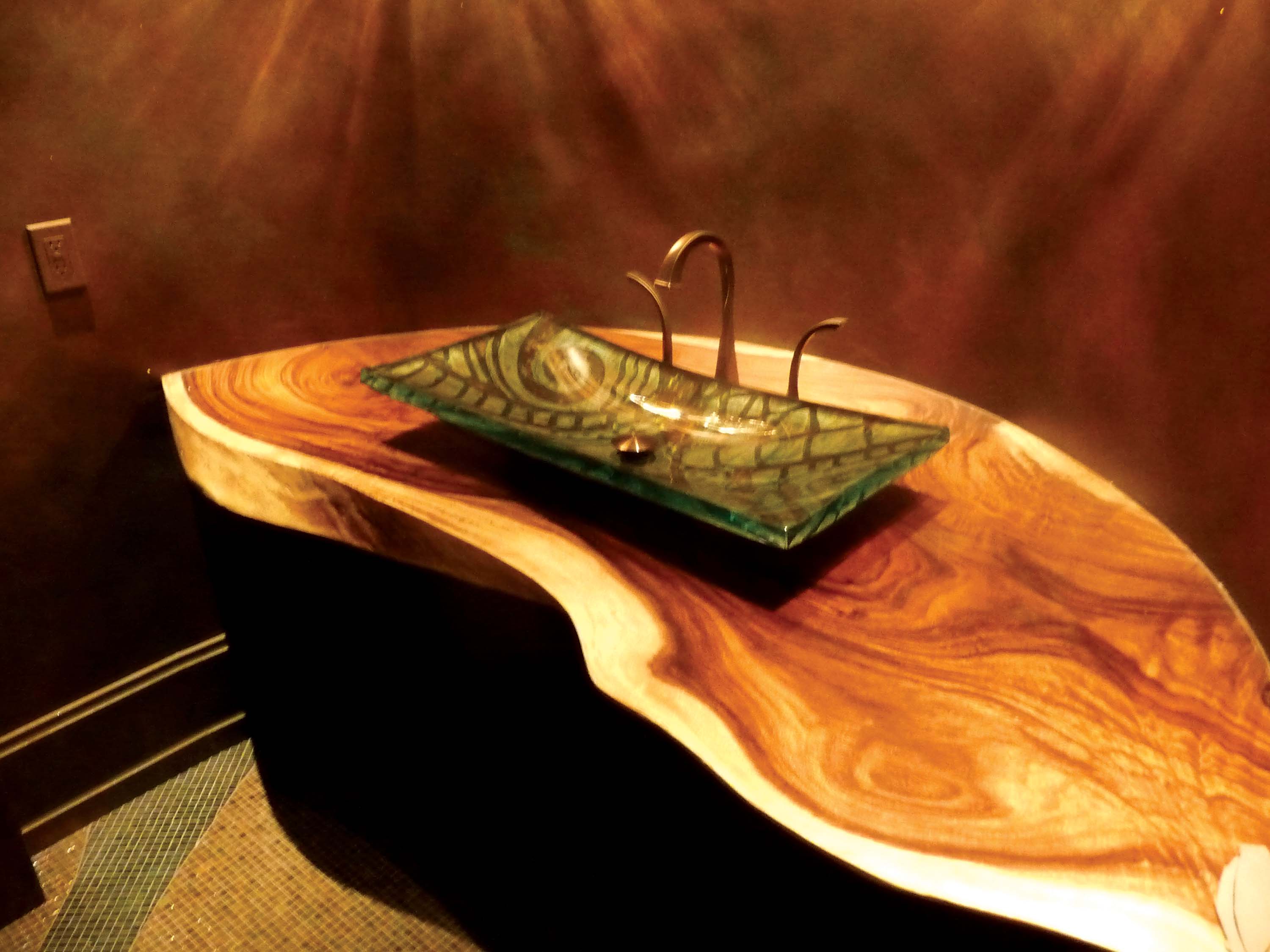 09 Jun

Details: Things We Love

Birds on Bumps by Jennifer Schinzing

Jennifer Schinzing's glass and sculptural work has a significant avian influence, and her Birds on Bumps series is no exception.

These plump little birdies sitting pretty on their perches stem from a love of making organic, closed forms from molten glass. Each colorful part is made individually and then "glued" together while they're still hot. The gluing creates a sense of urgency, as molten glass is tricky to manipulate and it forces Schinzing to improvise. Each sculpture is signed by the artist, and they can stand on their own or live in a group.

$175 | 4 x 5 inches | 585.749.9601 | www.jenniferschinzing.com
---
Red Emperor Wine Cabinet by China Creations Limited
The Red Emperor Wine Cabinet not only serves as a highly functional home bar, it will be admired for its architectural structure and unique antique appearance. Handcrafted from thick elm and lacquered to a perfect red finish, at first glance it looks like a Qing Dynasty Imperial Wedding cabinet. But remove the metal lynch pin and give the door a push, to reveal its true identity as a home bar with space for 13 bottles of wine, 18 bottles of spirits, 12 wine glasses and nine whisky snifters or shot glasses. There are also additional drawers and compartments for accessories and a countertop preparation area. Truly an exclusive luxury piece, the Red Emperor is produced in limited edition for a household item that melds form and function for an artful result.
$1,795 | 35.5 x 53 x 22 inches | 314.269.0582 | www.orientalwinebar.com
---
Custom Ring by Elichai Fine Jewelry
The process of owning an Elichai heirloom ring or necklace begins with a designer sketching your heart's desire on paper, only to return within a few weeks to find your creation manifested in solid form. With an Old World approach to the craft, exquisite gems are set to feature and preserve their beauty and precious metals are embellished through meticulous hand-engraving and thoughtful ornamentation. A signature of Elichai's work is to hide a glimmering Montana sapphire in the piece, for a little sparkling surprise the owner can find and enjoy. We love this Western-style ring for its hand-engraved details and golden sapphire and diamond baguette accents. It's a ring that's as unique as the individual who now wears it
$5,400 | .50 ct sapphire and .30 ct weight in diamonds | 406.222.7964 | www.elichai.com
---
Crystal Antler Chandelier by Lawson Glass
Created by Jason Lawson and Michael Hall, the Crystal Antler Chandelier brings a sense of luxury to traditional Western design. The chandelier, made from hand-sculpted glass and bronze, is internally lit with LED technology so that each antler becomes a light source for an effect that is especially spectacular at night. The unique artistry of this chandelier makes it a good fit in any setting, from the ultramodern loft to the rustic mountain home.
$30,000 | 30 x 56 inches | 512.609.9727 | www.lawsonglass.com
---
Madame Butterfly Oriental Baby Grand Piano from the antique Piano shop
Michael Stinnett, owner of the Antique Piano Shop, has one of the largest collections of antique pianos in the world. There are more than 300, some of which date back to the early 1800s. He started playing the piano at age 3 and took college-level piano classes by the sixth grade. By high school he was tuning pianos professionally. This Christman & Sons Baby Grand Piano is decorated with hand-painted scenes from the Puccini opera "Madame Butterfly."
Built at the height of the opera's popularity in the 1920s, the piano is painted in an Oriental style with immaculate detail, from the colorful villages to the expressive face of each character and a faux wood burl finish. Once the piano is purchased, Stinnett will spend an additional 400 hours rebuilding the instrument's interior.
$40,000 | 5 feet long | 888.730.9355 | www.antiquepianoshop.com
---
Crescent Moon Cross Lazy Susan by Ken Cook
No need to interrupt dinner conversation with shouts of "Pass the pepper!" Not with Ken Cook's Crescent Moon Cross Lazy Susan, anyway. Made with leather that requires hours of hand-tooling to achieve detail, the lazy susan is also inlaid with sturdy mesquite wood and sky-blue veins of turquoise. Working from his shop in San Angelo, Texas, Cook creates one-of-a-kind functional home items using leather to bring Western sophistication to mundane household items. And that is something that we simply love.
$900 | 24 inches | 325.658.5388
---
Maynard L. Parker: Modern Photography and the American Dream, edited by Jennifer A. Watts
As a prolific photographer for House Beautiful, Better Homes and Gardens, Architectural Digest and Sunset magazine, Maynard L. Parker [1900–1976] was a pioneer in documenting residential spaces and landscapes for postwar America. His extensively published photographs made him a critical contributor to domestic design culture from the 1940s into the 1960s. Maynard L. Parker: Modern Photography and the American Dream is the first book to consider Parker and his work. Illustrated essays by leading scholars set Parker's photography against the backdrop of an unprecedented demographic shift, the Cold War and a suburban society increasingly fixated on consumption.
$65 | 288 pages | yalepress.yale.edu
---
Custom placemat by Stargazer Mercantile
Stargazer Mercantile designer and owner Anita Lequoia focuses her creativity on producing leather and fur home décor in the historic styles of the American West. She creates decorative pillows and other items using traditional materials and techniques, such as tooling, hitching horsehair and painting with earth pigments. This placemat is handcrafted from full-grain leather and black hair-on cowhide. The corner caps are finished in lambskin piping and are embellished with brass conchos and red stones. Lequoia's placemats can be customized to match dinnerware or home interiors, for an individualized look that's inspired by the Western aesthetic.
$350 | 20 x 14 inches | 800.383.8190 | www.stargazermercantile.com
---
Glass Sink by Rafael Glass
It's been a journey for glass artist Rafael Gevorkian, one that eventually ended with an art studio in Anaheim, California, but began with a degree in the stable and somewhat gray world of mechanical engineering in the Middle East. For 20 years now, he has manifested the colorful dreams of his youth by creating art. His favorite medium is glass formed from fire and pressure and colored with pigments and minerals. We love this Rafael Glass Sink for its ability to join artful design with functional purpose, for a bright and stylish interior accent.
$3,000 | 31 x 15 inches | 323.558.3338 | www.glassartla.com
---
Oversized Fire Basket by WRJ design associates
Since its inception in 2003, WRJ Design Associates, LTD. has attracted both private and corporate clients from across the U.S., with projects ranging in scope from private residences, commercial spaces, auction houses, art galleries and museums. Having recently expanded from New York City to Jackson Hole, Wyoming, WRJ's flagship design office and showroom includes a carefully edited mix of national and international luxury brands, as well as unique one-of-a-kind pieces. This oversized fire basket is made from rustic steel for a home décor element that is both functional and interesting.
$3,060 | 41 x 27.5 inches | 212.742.1623 | www.wrjassociates.com
---
Purple and Green Leaf Vase by Dante Marioni
Dante Marioni is a second-generation glass artist whose vessels combine classic forms with contemporary aesthetics and colors to garner national and international recognition. Shape and strong color are the basis for Marioni's work, which is influenced by mentors such as Benjamin Moore, who taught the precision of glassblowing; Lino Tagliapietra, who awakened his imagination to the range of forms and functions; and Dick Marquis, who taught Marioni difficult techniques. We love this Purple and Green Leaf Vase for its technical construction, vivid colors and striking height — all signatures of Marioni's refined style.
$16,000 | 37.75 x 8 inches | 303.333.2879 | www.pismoglass.com