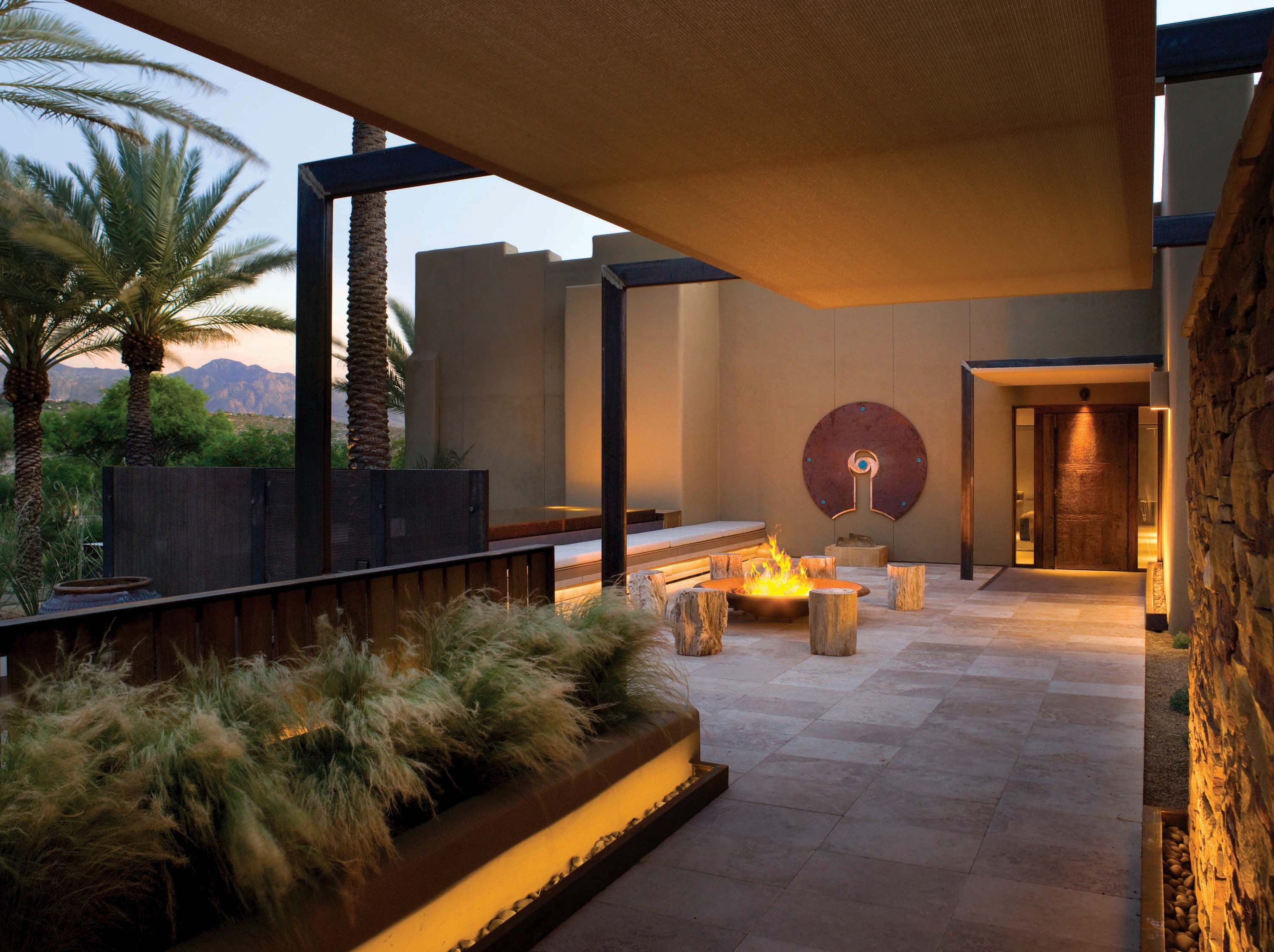 With a focus on sustainability, Miraval's Arizona Resort & Spa embraces the mantra "Life Enhancing Minimalism."
19 Oct

Western Landmark: Miraval Arizona Resort & Spa
---
In the High Sonoran Desert of Tucson, Arizona, Miraval Arizona Resort & Spa spreads across 400 acres at the base of the Santa Catalina Mountains. Born in 1996 as an integrated resort, its mission to participate in its guests' well-being by offering a choice of programs and experiences has proven to be a winning ideal.
Individuals and families come to relax and renew, and leave with a new sense of body, mind and spirit. Guests departing Miraval report "life-changing, transformative stays" from their time in the serene and calming environment. Others describe their experience as "unforgettable" and "a slice of paradise."
The reasons for the comments are many. Forward-thinking leadership has created abundant opportunities for guests to experience the self as a whole in a setting that is well-planned, combining the beauty of life with the beauty of the surrounding Sonoran Desert.
Varied opportunities offered by the resort include yoga and Pilates classes, challenge sports — think rock climbing and mountain biking — equine activities, art opportunities and culinary offerings. In their "Clue In" program, Miraval offers more than 200 activities around fitness, both outdoors and in.
The "Chill Out" spa services at Miraval are provided by a team of well-being specialists to help guests make positive and lasting changes.
Additionally, private sessions with world-class wellness experts are available. Miraval is home to the distinguished Dr. Andrew Weil's Integrative Wellness Program. The author of countless books on healthy living and a favorite PBS presenter, Dr. Weil's expertise is a case in point as to why Miraval has garnered so many accolades.
When Steve Case, co-founder of AOL, became the majority stockholder in Miraval in 2004, he wanted to make it a place where guests could have memorable and sometimes life-changing experiences. His vision was to grow Miraval into a global lifestyle brand.
To accomplish this, he called on the Seattle-based architecture firm, Mithun, to create the setting. Having been a national leader in sustainable design and urbanism since 1949, Mithun's mission to "inspire a sustainable world through leadership, innovation and integrated design" easily jibes with Miraval.
The use of locally-sourced materials in the creation of the resort speaks to its sustainability. Mithun created 117 casita-style luxury spa accommodations and suites grouped in six villages. Natural colors from the earth create a connection with the desert, which, at times, seems to be an extension of the casita or suite. The beauty of the landscape is incorporated throughout the property, much as fine art would be, with the use of disappearing walls or large windows that face to the mountains, rivaling the scene of a perfect painting.
Internationally known designer Clodagh's expertise is seen and felt throughout the property in what she terms "silent design." A pioneer in the use of feng shui in public buildings, the Irish-born designer (with no last name) passionately believes that good design can support well-being.
Through the leadership of Miraval Chairman and CEO Philippe Bourguignon (former CEO of forward-thinking companies such as Club Med and Euro Disney), Miraval has helped to define the destination spa industry. It is expanding its reach as a healthy lifestyle brand through Miraval Resorts, Miraval Living and Miraval Communities.