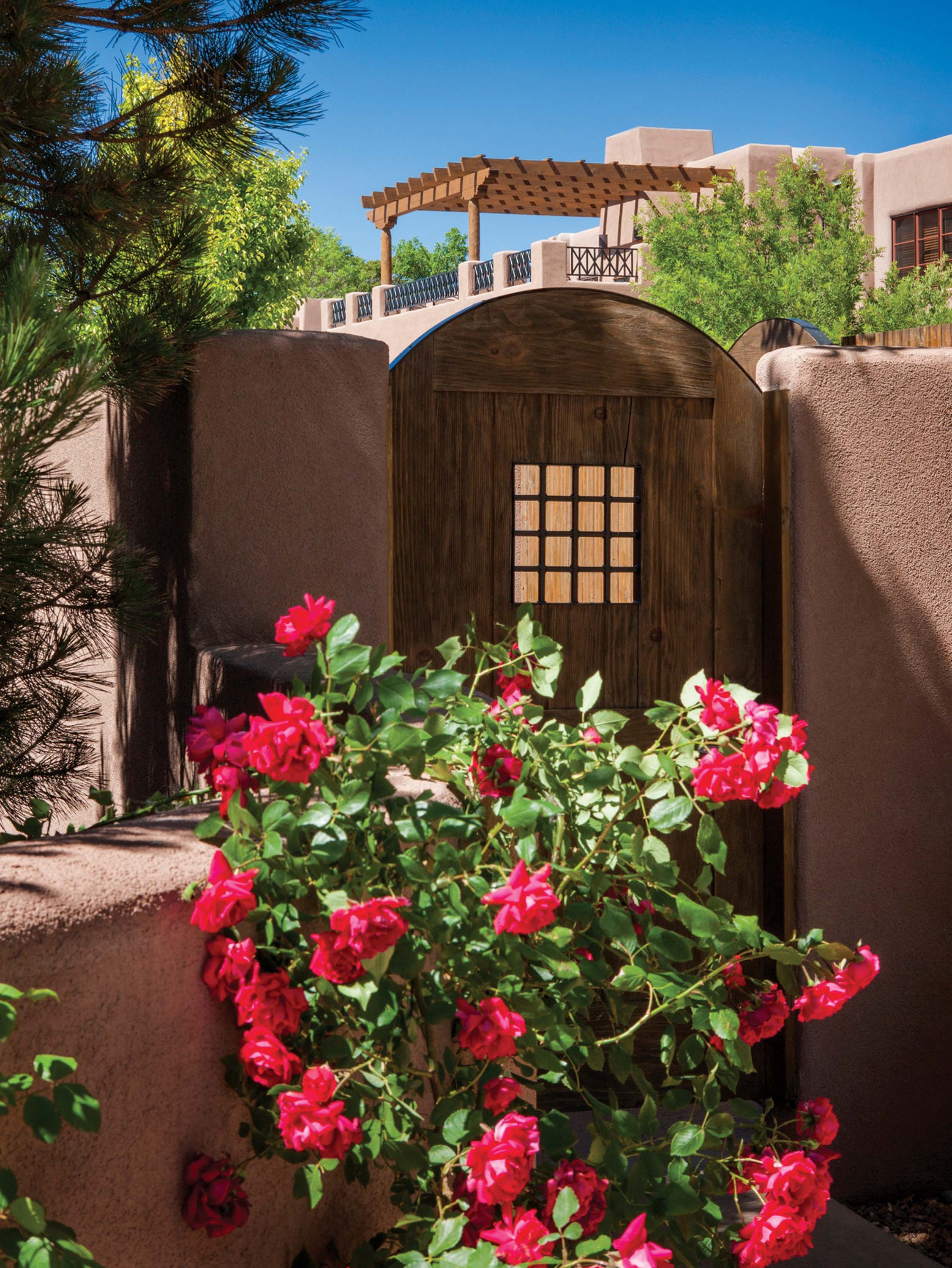 01 Feb

Western Landmark: El Corazon de Santa Fe
---
Soon after arriving in the age-old, yet modern-age city of Santa Fe, New Mexico, I began to sense my urban angst dissipate, allowing me to decelerate into slowdown mode. Before long, after catching wind of its magical charm, rich art culture, innovative and flavorful cuisine and pristine natural surroundings, I experienced firsthand why this Southwestern locale is red (or green) chili hot!
Also catching a whiff of the historic city's invigorating renaissance was one of the leading hotel brands of the world, Fairmont. With properties in Dallas, Texas, Scottsdale, Arizona and Telluride, Colorado, the iconic company's Luxury Private Residence Club, Fairmont Heritage Place, had been sniffing around for a geographic location in the middle and when the opportunity presented itself in 2010, Fairmont took advantage to fuel its portfolio by breathing new life into a collection of fractional private residences in Santa Fe that were victimized by economic hardships. Now, nearly three years after the new proprietor rescued the ship, 80 fractional owners are the fortunate benefactors of a $500,000 upgrade to the Fairmont Heritage Place, El Corazon de Santa Fe.
"It's a wonderful thing to go on vacation to a place where you have a little bit of ownership and, when you walk into your unit, everything works every time," says Dallas resident Kayla Roughton who, along with her husband, Brian, have been owners since 2007, and experienced the transition to Fairmont. "There's never any 'I have to fix this or I have to call someone or I have to wait on this service person.' It's just like being in a hotel."
Like the Roughtons, most buyers of fractional residences are not looking for a second home but rather a lifestyle. In a city that inspires a spirited energy, the Fairmont Heritage Place, El Corazon de Santa Fe takes every step to accommodate that quest with the support of Fairmont's trademark guest pampering.
"Fairmont didn't get their name in this business for nothing, I can tell you that," said John Dixon, the property's sales director. "The company is all about the passion of the experience and the privileges package offered to Fairmont members worldwide has definitely helped to serve as a tipping point for our buyers."
Owning a one-eighth undivided interest of any of the 16 fractional residences available at Fairmont Heritage Place, El Corazon de Santa Fe offers two options: a single floor "Terra" unit ($130,000) or split-level "Montañas" unit ($185,000), both fully furnished and designed in the classic Pueblo Revival style by Elliston Design, based in Dallas.
While there are no on-site restaurants or pool and spa services (ownership includes use of these facilities at the exquisite La Posada de Santa Fe Resort & Spa), what the Fairmont Heritage Place, El Corazon de Santa Fe does have to persuade real estate prospectors is something no other property of its kind will ever have in this city — location, location, location!
Unless plans involve, say, driving to New Mexico's vivid red rock landscapes that inspired artist Georgia O'Keeffe or heading out to partake in any of the multitude of adventure activities, leave the car keys in your room. The property is minutes walking distance to the Santa Fe Plaza, site of a foodie paradise of eateries (some offering discounts as part of Fairmont's partner program), museums, galleries (more than 250 throughout Santa Fe) and shopping, including the notorious band of American Indian artists selling their wares outside the walls of the 400-year-old Palace of the Governors. On Tuesdays and Saturdays year-round, it's an easy stroll to one of the country's top farmers markets in the revitalized Railyard district.
Even with close proximity to these attractions, once passing through the understated adobe walled entrance to Fairmont Heritage Place, El Corazon de Santa Fe guests are far removed from the bustling swarm a couple of blocks away and can be assured Fairmont will do whatever is necessary to make their experience in Santa Fe nothing short of magical.