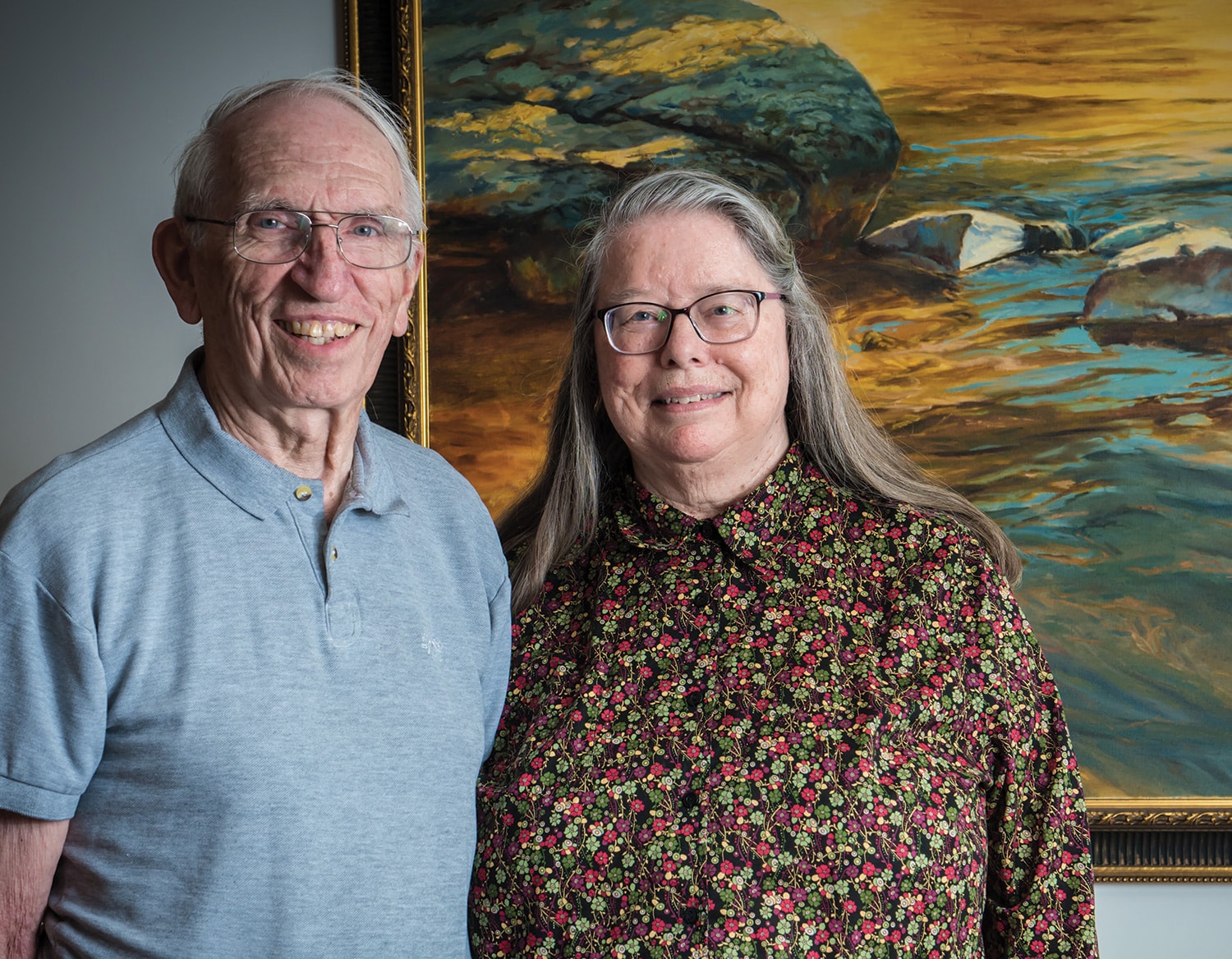 16 Jul

Collector's Eye: Anna Nolan and Allen Covault

It is doubtful the U.S. could boast a national center for Dale William Nichols, the 20th-century artist whose acclaim rested on depicting red barns and realistic representations of rural life in the American Midwest, without the single-minded and whole-hearted efforts of Anna Nolan and her husband, Allen Covault. Anna and Allen constitute the force that breathed life — and funds — into the gem of a museum in the agricultural community of David City, Nebraska.

The Bone Creek Museum of Agrarian Art is as much a paean to Nichols and the artists and sculptors whose works have been acquired for the institution's permanent collection, as it is a testament to the couple's desire to impart and cement, for current and future generations, the link between humans and their environments.

"We're connecting people to the land through art," says Allen, a retired physics and chemistry teacher.

The museum, the only one of its kind in the U.S. for its exclusive focus on agrarian art, opened its doors in 2008 with its first exhibit — a series of paintings by Texas artist V. . . . Vaughan in a show entitled Last Year on the Farm.

Anna moved to David City from Canada in 1997, three years after the death of her first husband, Professor Richard A. Nolan, a Nebraska native whose college roommate and best friend was Allen Covault. Anna's interest in music aided in coping with her grief, but artworks helped restore her soul, she says.

Both Anna and Allen were involved with the local arts council when they learned Ruth Nichols — niece of Dale Nichols — was seeking a new space for her studio, and they purchased a downtown building to accommodate her. Extensive renovations led Nichols to settle in elsewhere and Anna and Allen to envision an art museum. Anna insisted there would be no admission charge — just freewill donations — since such fees had proved too dear for her mother to take her six children to museums in their home state of California.

"People thought we were crazy not to charge admission, but the donations have been wonderful," Anna says. "They're not nearly enough to keep the museum funded, but our support is growing."

A good portion of that stems from recognition that the couple is generous with their time and funds to inspire all-comers with art and beauty. As if in direct response, artists are known to present the museum with gifts of their work, and the number of visitors has swelled from several hundred in the early days to as many as several thousand — from all 50 states and overseas — today.

WA&A: What inspires you to collect art?

Anna Nolan: An underlying motivation is art's ability to evoke the contemplative. Seeing certain works is like a meditation. You could be having a crazy day, then stop and look at a painting — Midwestern landscapes by artist Marilyn Bower is one example — and it can refresh you. It can be a spiritual experience.

Allen Covault: As fewer people nationwide are involved in agriculture, it becomes increasingly important to introduce young and urban populations to the land and the lifestyle that produces food. The museum and its artworks form an educational center for images that chronicle small-scale farming, which relied heavily on manual labor. Children from the town and region can learn from that. It's important to convey to younger generations how important Dale Nichols was in Nebraska and on the national scene. He came from a small community, and his talent was large. That tells children it's a big world out there, full of opportunities.

WA&A: What constitutes your most profound purchase of art?

A.N.: This year hailed a milestone; we paid off the $250,000 used to purchase Four Seasons, Nichols' four-painting opus, and the cornerstone of the museum's collection. The paintings, originally commissioned for a bank in David City, still speak to the collective Midwestern imagination.

A.C.: The allure of the painting Ghosts of Halloween is that it portrays a scene from any farm community: a grain elevator in the style of an earlier era, a modest-sized box car, and a field with corn shocks bundled by hand.

WA&A: What are your most beloved pieces and why?

A.N.: We don't like to pick favorites mostly because we have so many, both at home and at the museum.

WA&A: At what point did you realize you were collectors?

A.N.: When you contacted us for this column and referred to us as collectors!

WA&A: How will the museum celebrate its 10th year, and where do you see it in 100 years?

A.C: Through September 23, Bone Creek is hosting a centerpiece exhibit, Worthy Rivals, featuring Nichols and his uneasy relationship with Terence Duren, an artist who was his contemporary and who grew up in a neighboring Nebraska town.

As for a century from now, we fully expect education to still be at the heart of the museum's mission. And in the interim, we formed the Nolan Covault Foundation to ensure Bone Creek's future growth and success.