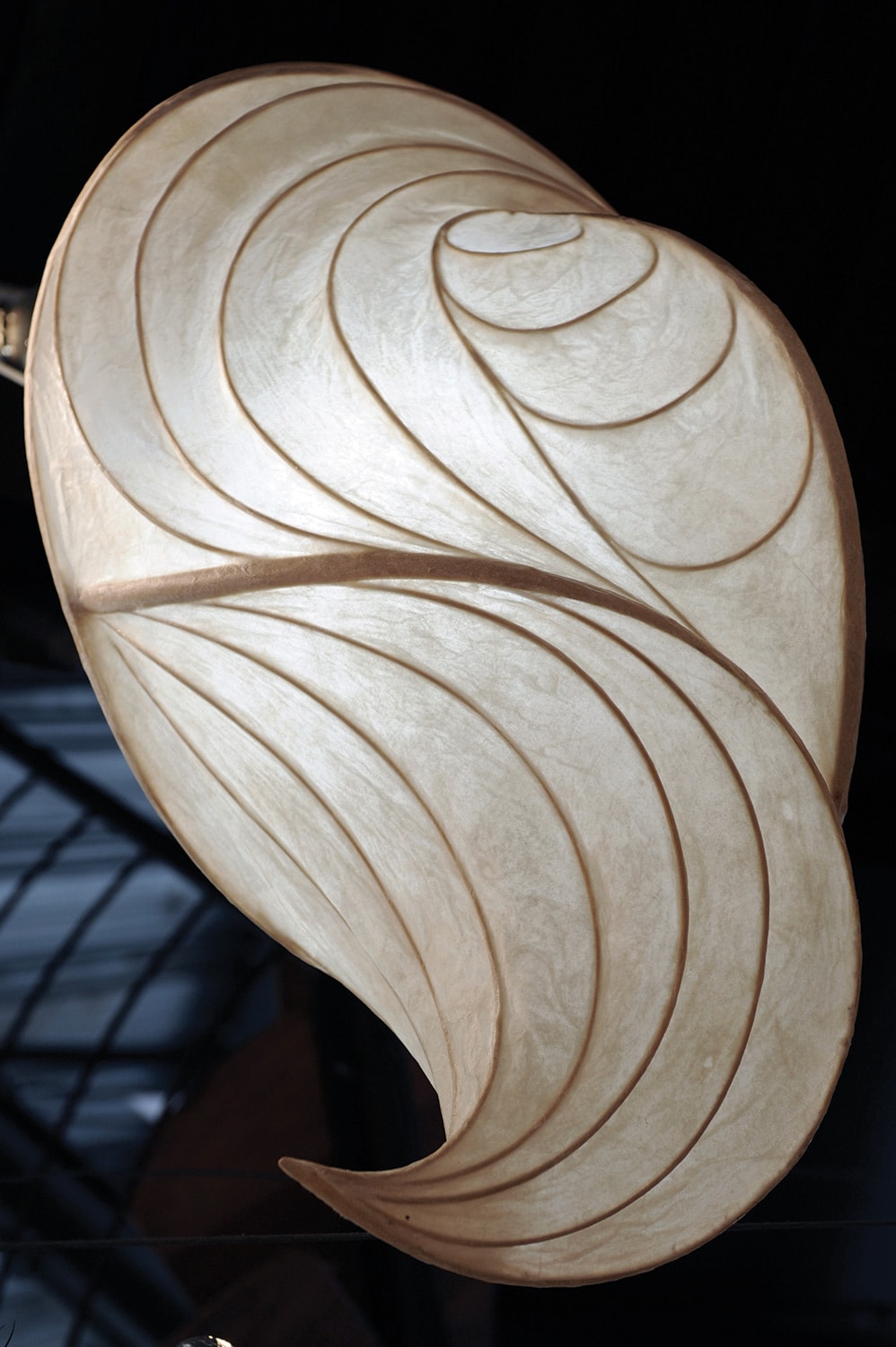 17 Jul

Details: Things We Love
Lightsculpture by William Leslie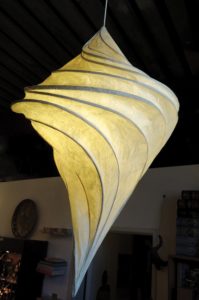 When you learn that William Leslie grew up in Southern California and loved to surf, you tend to look at his "Lightsculptures" in a new way. Reminiscent of light shining through a wave during the "magic hour" of the day, his pieces reflect that moment before sunset, when the sun casts its rays vertically. The influence of Leslie's background in physics is also apparent in his artistic and functional lightsculptures, which he and his wife, Alessandra, create together from their home in San Diego, California. Businesses, religious institutions, restaurants, hospitals, and homes across the U.S. hang these sculptures to enhance special areas. Do you have an area that could use a little magic?
$900 to $3,000 | 310.829.6990 | loislambertgallery.com
Fermob Louisiane Bench from American Country Home Store
French ingenuity and American business savy collide to create this classic park bench. Maggie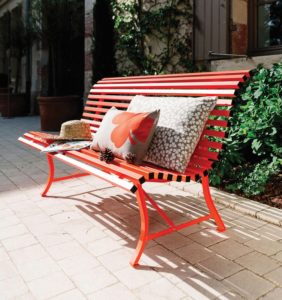 Wynja founded American Country Home in Ames, Iowa, in 1992 with an eye for specialty furnishings. This French-made Fermob Bench is crafted with a cataphoresed steel base and all-metal slats. In the cataphoresed process, each piece of steel is dipped 17 times in an anticorrosive bath, then powder-coated and baked. The galvanized slats can be ordered in a variety of stand-out colors, including anthracite, aubergine, cactus, carrot, and many more. Choose between the 60 or 80-inch lengths for that special place where one can sit and enjoy the view.
$848 to $1,040 | 800.765.1688 | americancountryhomestore.com
Private Solariums by Florian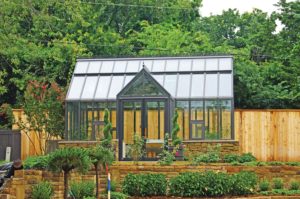 In your own private solarium, you can soak up the glory of filtered light and bathe yourself in the beauty of nature, all the while protected from weather and insects that might "bug" you outdoors. Florian has been manufacturing greenhouse kits and other innovative gardening products for more than 60 years. Prefabricated in standard or custom sizes and materials, several glazing systems are available, including insulated tempered safety glass, laminated safety glass, single-pane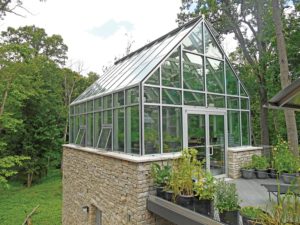 tempered safety glass, and low-e soft- and hard-coat glazing products. Additionally, tinted and hurricane-rated glass is available, as are solar panels. No matter where you live, there is an option that's right for you.
$4,000 to $20,000 | 800.356.7426 | floriangreenhouse.com
Cristina Celestino Atomizers by Seletti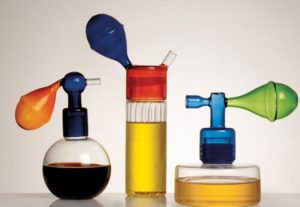 Seletti, in conjunction with leading Italian designers, has been long known for smart designs, including playful ones such as its banana lamp. But Seletti is also known for traditional objects for the home. We love this selection from its Art de la Table series, designed by Cristina Celestino, a Milan-based architect, designer, and collector. A take on period perfume bottles and a surprising and unexpected addition to the dining table, these blown Borosilicate glass atomizers can hold flavored waters, oil, vinegar, honey, and sauces, giving new meaning to the art of pouring. The shapes, whether short and pudgy or tall and arabesque, create a colorful experience guests will remember.
$47 | 646.484.5606 | seletti.us
Hans Wegner Swivel Chair from Suite NY
"You can't go wrong with a Hans Wegner chair," it's been said of the Danish-born designer known for his more than 500 chairs.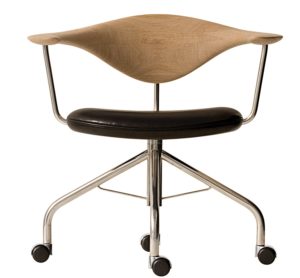 The innovator of ergonomics in the 1950s, Wegner designed this swivel chair after a critique by a doctor who claimed that Danish-designed furniture did not fit the human body in an optimal way. We love that it's not only built for the body but also for the eye, with a solid wood backing that's available in oak,
ash, or cherry.
$14,880 | 29.1 x 21.7 x 26 inches | 212.421.3300 | suiteny.com
Indian School Days: A Charles Bloom Murder Mystery by Mark Sublette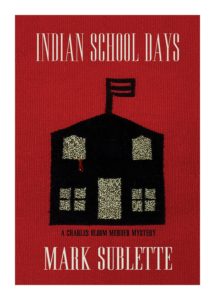 Maybe you like sleuthing to solve a murder, or perhaps you just like to read a good novel. Mark Sublette of Medicine Man Galleries in Tucson, Arizona, gives you the opportunity to do both with the latest installment of his six-book series, Indian School Days. The story begins in 1961 in Gallup, New Mexico, where two Navajo boys must bet each other's lives — and risk their most prized possessions — to escape the wrath of the sadistic headmaster of their boarding school. Fifty years later, a brush with death draws Rachael Yellowhorse and Charles Bloom back to the Navajo reservation, where they must pick the awful lock of truth before deadly traps for the Navajo boys — now grown men — are sprung. May we suggest a cup of tea as you settle in for a rousing read?
$24.95 | Hardcover; 307 pages | 9.25 x 6.25 inches | 800.422.9382 | medicinemangallery.com
Sharing Bowls and Top Planters by Barter Design Co.
A connection to nature is the driving force behind Barter, a manufacturer of products for the home and garden. Located in a small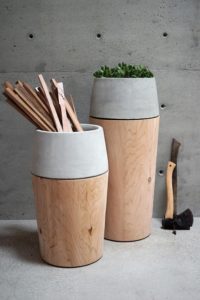 facility in Western British Columbia, they offer a variety of natural products. The Sharing Bowls series features five high-fired, stoneware bowls in a variety of colors. Extremely durable, each bowl is dishwasher and oven safe and is the perfect size for a variety of foods. We also love the hand-cast concrete planters on a revolving natural base, which are turned on a large-scale lathe, hand sanded and hand finished. Beautifully purposed, a selection of herbs cascading over and down the side of a tall western cedar base would be a lovely addition to gardens. Together, these pieces are designed to add scale to any space, connecting one with the beauty of the materials. Available in finishes of natural, blackened, or white cedar, each base is made to order.
Sharing Bowls | 5 x 1.75 inches | $22 | Revolving Planter | 17 to 53 inches tall | Top: $240; Base: $496 | barterdesign.ca