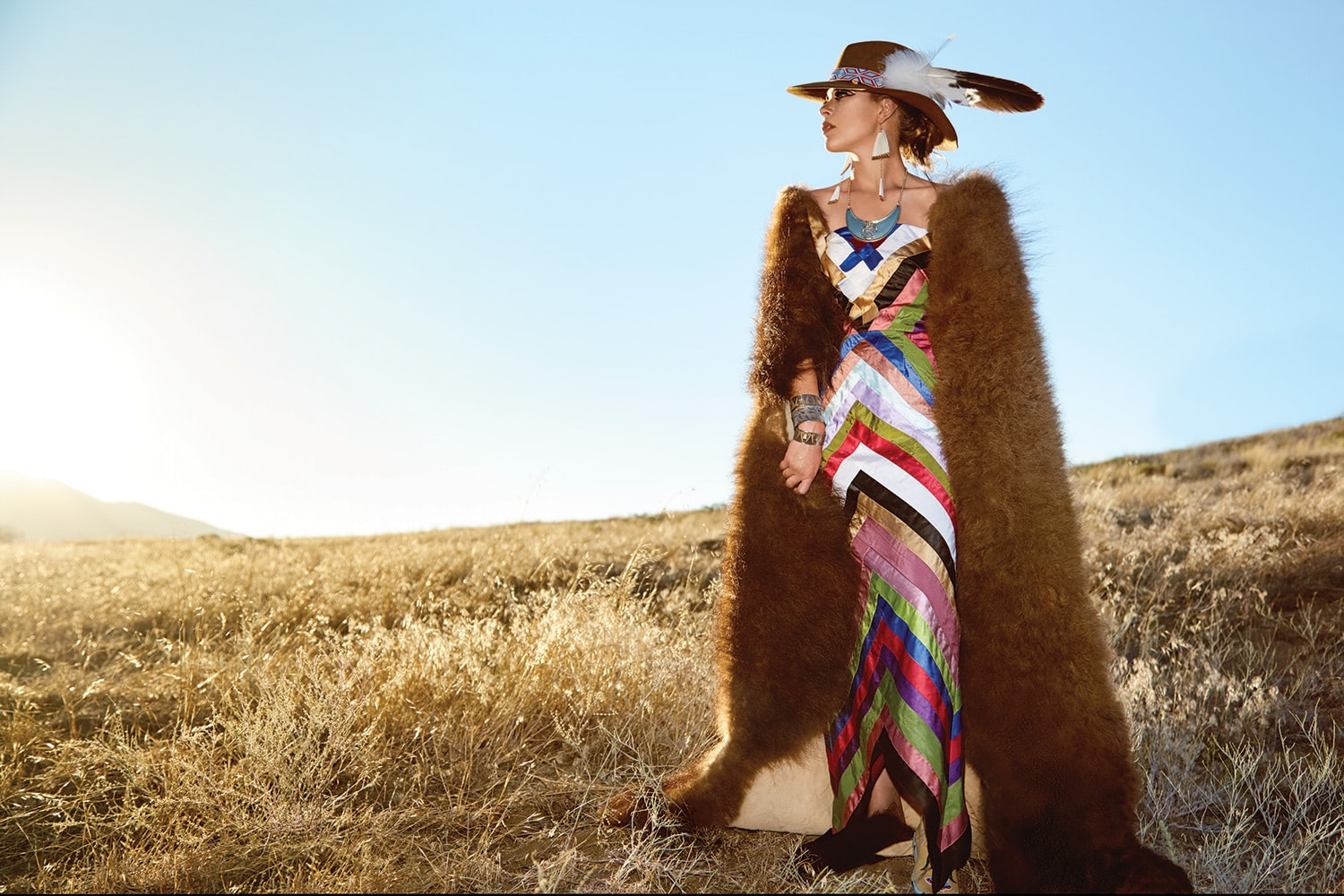 Couture ribbon dress and jewelry designed by Jamie Okuma
17 Jul

Illuminations: Highlighting the work of artist Jamie Okuma

Jamie Okuma has been making art of one kind or another since she was a child. Her process varies from project to project, and from day to day.

"While I'm working on one thing, I'm thinking about what to do next," Okuma says. "Whatever piques my interest at the moment — there's no plan. It's very haphazard. I have lots of things going on at once. As I'm working on one thing, I'll think of others. Then I'll put down what I'm doing and start on a new thing. I rarely sketch something out. If I see something nearly complete I get bored, I have a hard time finishing, that's why everything is spontaneous and in the moment."

But once an idea comes to her, she's on it immediately. At the moment, she's creating intricately hand-beaded boots and jewelry. Until six years ago, her main interest was in mixed-media dolls — a soft-sculpture technique inspired by turn-of-the-century reservation crafts.

Moving away from the soft sculptures after 20 years, Okuma concentrated on clothing and accessories. "There's all the Native components within my fashion, whether it's a cut or a design element, it's always there, because that's who I am, so I put that into my fashion," she says. "It takes about three months or more to make the boots. It's a traditional idea. Natives beaded anything they could get their hands on … it's just taking that idea and my love of fashion, making a perfect mix."

The response to her boots has been overwhelming. They're a true reflection of Okuma, a little bit of Los Angeles, California, where she grew up, and a little bit of the reservation, where she currently lives. "I love both worlds," she says. "They encompass me as a person."

The beads Okuma uses in her work are a result of her lifelong passion for collecting them. Some are hundreds of years old, some come from vintage shows or antique stores. And, if she sees something with beautiful beads on it, she'll remove the beads from the article and add them to her collection.

"A lot of beads, especially on the mixed-media pieces, are all antique; at least 100 years old," she says. "That way they match the time period of the reservation era that my soft sculptures refer to. But I love to stick with antique beads for everything I do, especially because of the colors. Today, the colors are too perfect."

Recently, Okuma returned to her soft sculpture work, where a piece won Best of Show at the 2018 Heard Museum Indian Fair and Market.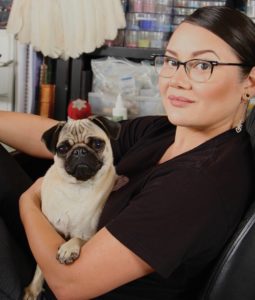 "I missed making the dolls," she says. "They were all I knew until I had my own family." The award-winning piece, titled Protect, Honor, Cherish, depicts a mother holding her son. It's based on the traditional style of dolls from the Plateau Great Basin, but is not tribally specific. "Actually having my own children now allowed me to put those feelings into the piece. It was a long time coming. I live on the Shoshone-Bannock and Luiseno reservation in California. I'm always doing research, but I take artistic license with my work, especially in today's times. I don't want to label it."
Okuma will participate in the 2018 Santa Fe Indian Market on August 18 and 19, and the Heard Museum Guild Indian Fair and Market in 2019. She also sells her fashion pieces online; jokuma.com.