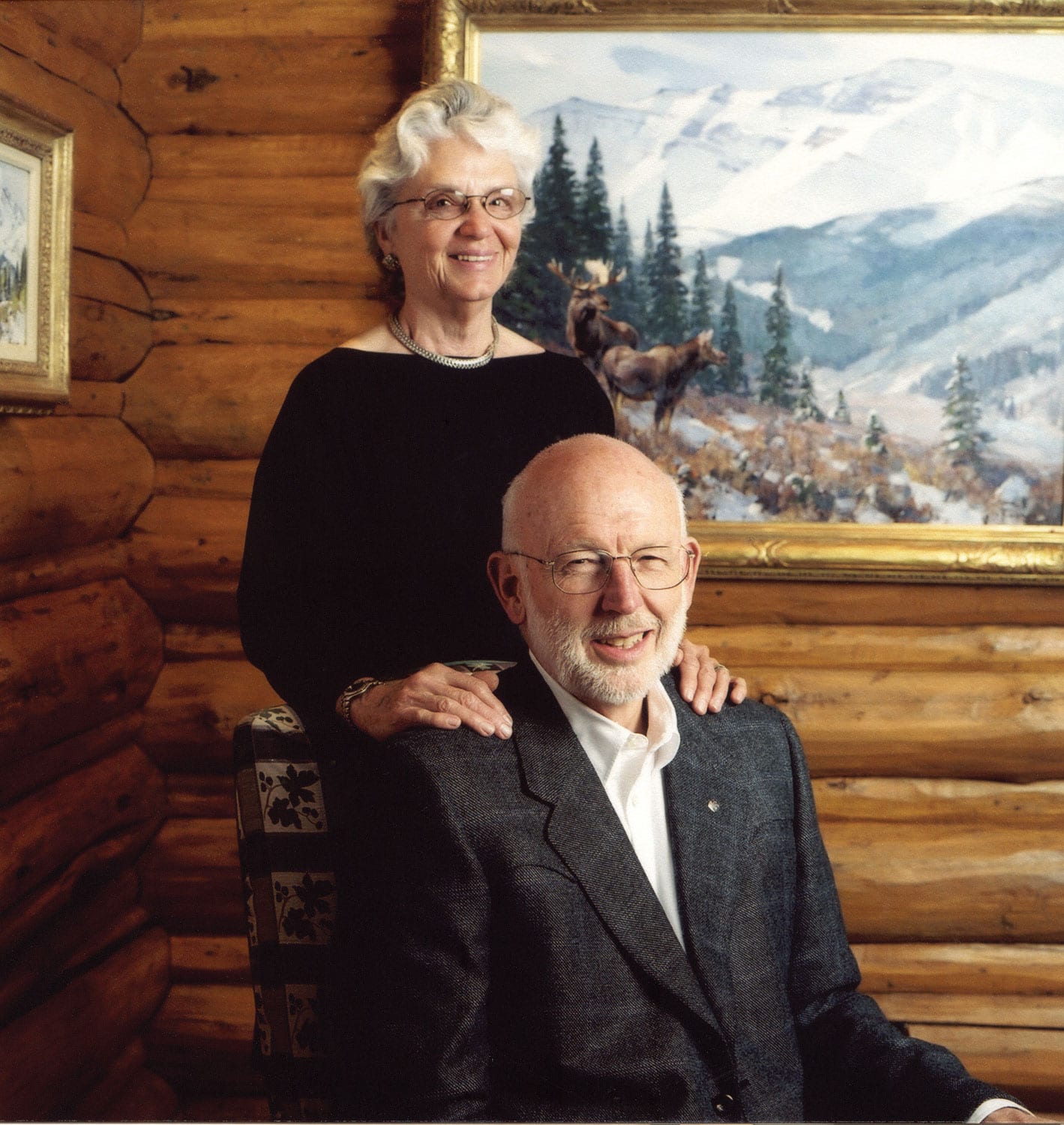 10 Jul

Collector's Eye: A Long-standing Legacy

William G. Kerr was an adolescent when he first encountered fine art at the National Gallery of Art in Washington, D.C., and he's been captivated with paintings and sculptures ever since. His early affinity for art has since touched the lives of many artists, art experts, and art lovers worldwide.

Kerr and his wife, Joffa, were the dynamic pair behind the National Museum of Wildlife Art in Jackson Hole, Wyoming, the country's leading institution for the display of art by deceased masters and living artists, with more than 5,000 works portraying the genre's rich history. Kerr, chairman emeritus of the museum, and his wife are behind a generous portion of the museum's artworks, including those in the Carl Rungius Gallery. 

Kerr served for a dozen years as a commissioner of the Smithsonian American Art Museum, and he was persuaded by enthusiastic friends in Jackson Hole in the mid-1980s to lead an effort that saw a modest wildlife art museum take shape in a city famed for its ski hills and proximity to Grand Teton and Yellowstone national parks. The early version of the museum was located on Jackson Hole's Town Square and opened in 1987. The museum featured the Kerrs' collection, a thoughtful and prestigious one anchored by the works of such premier artists as Rungius, Albert Bierstadt, Edward Kemeys, William Jacob Hays, John Clymer, and Bob Kuhn. 

Kerr credits his mother and wife for shaping his aesthetics. "My mother was gifted with a good eye," he says. "At one point, she said to me, 'Joffa has good taste.' And let me tell you about taste: either you have it or you don't." 
WA&A: What inspires you to collect art?
William Kerr: Among the many legacies from my father was a deep appreciation for nature and its myriad expressions. A sense of place is among the influences that led me to acquire art depicting familiar landscapes — the prairies of Oklahoma, the Boundary Waters in Northern Minnesota, the peaks of the Northern Rocky Mountains — that fill my heart and feed my soul. To borrow from John Dryden: 'By viewing nature, nature's handmaid art/Makes mighty things from small beginnings grow.'
WA&A: What was the first work you purchased and what made you choose it?
W.K.: Our first purchase was a painting that portrayed panfish. It reminded us of sitting on the dock with a cane pole, fishing with our kids at our camp in Northern Minnesota.
In the 1960s, our judgment of artistic merit was influenced by an association with the National Cowboy & Western Heritage Museum in Oklahoma City. We learned that the only way to make a purchase is to look and listen; my goodness, we had some wonderful mentors. Among those was a gallerist in New York City who asked what we were looking for. We said we were interested in Carl Rungius, and he took us to a storeroom where he pulled out a painting, saying, 'This is a nice Rungius; you should consider it.'
Joffa made conversation. I couldn't say anything. I grabbed a cigarette and leaned against a counter on the other side of the room, stalling for time while trying to think of what to say. I was puffing on a cigarette, walking around a little bit, and then I reached into Joffa's purse, got another Winston and lit it up. Now, I've got two cigarettes going … I was as cool as a cucumber. 
Today, I'm amused at the memory of seeking to disguise from him how deeply moved I was by Rungius' painting of a bull moose in Northern King. We're still grateful for that acquisition, which is part of the museum's permanent collection.
WA&A: At what point did you realize you were collectors?
W.K.: Joffa told me, 'I know exactly when: when our house was full and we were still buying paintings.'
Until you've looked at a thousand paintings, you don't know what a painting is. I think you are a collector when you start living with things you really love. But we're still in the learning phase where you see something new, different, better, more subtle, or more dramatic. Art is an endless horizon.
WA&A: What was the one that got away?
W.K.: There was a Rosa Bonheur painting that I was very close to getting. The gentleman who owned it loaned it to the museum. We were negotiating for its purchase, and he died suddenly.
Some time later, we went to eat at the Jockey Club on Dupont Circle in D.C. when our eyes were caught by another Bonheur painting hanging in the cloakroom. King of the Forest depicted a stag in the moonlight and is among Bonheur's masterpieces.
I was in the manager's office the next morning, telling him if he had no use for the painting I would like to buy it. He said he was sorry, but someone else had already bought it.
Six months later, I got a catalogue from Middleburg, Virginia — and there's the painting. But it was already sold — so we'd missed it twice. Several years pass. I look at a Sotheby's catalogue, and there's the painting. 
Fortunately, it now hangs in the museum. The lesson is, if you wait long enough, good things will happen.