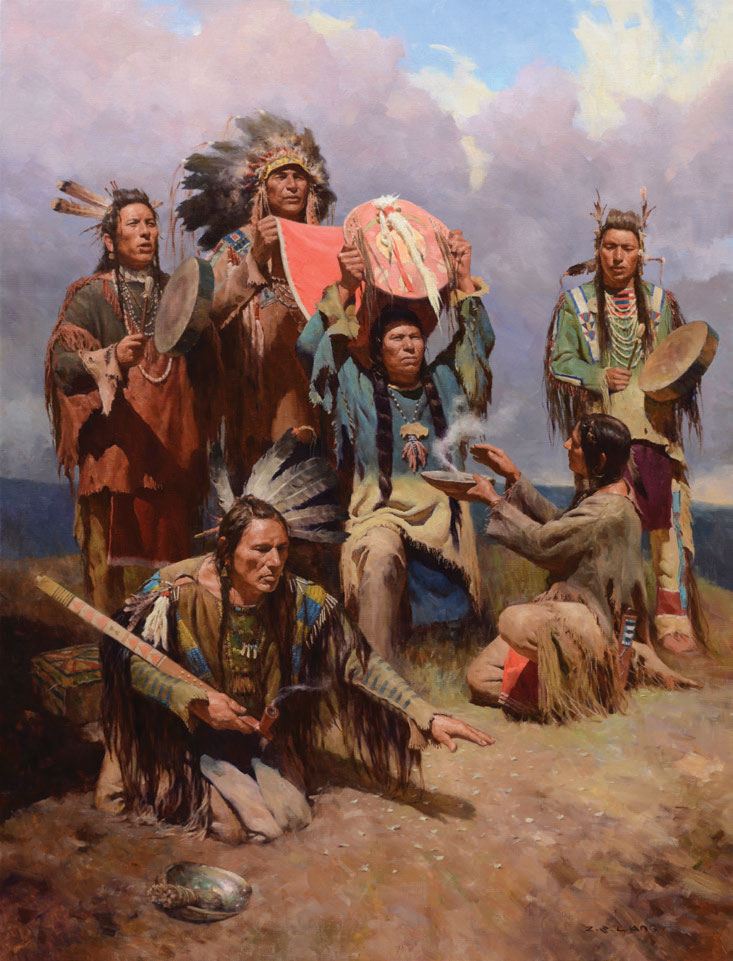 Z.S. Liang |"The White Buffalo War Shield" | Oil on Linen | 62 x 47 inches | Sold: $82,000 Image courtesy of Prix de West
11 Jul

Editors Note: Onward and Upward

A few weeks ago, while typing away, I received a phone call from Jared Swanson.

"Christine. I have some news." 

What followed was an exchange about the direction and growth of Western Art & Architecture and our priority to provide readers with the absolute "Best of the West" when it comes to fine art and design. In keeping with this mission, Jared announced that Tim Newton would be joining WA&A as the new publisher. Jared would continue his involvement with the publication he founded, expanding WA&A's reach as the CEO of J.D. Publishing, to ensure the magazine's continued success from an overarching perspective.

At WA&A we were all immediately elated knowing the depth of knowledge and the artistic eye that Tim will bring to our readership. Many of you know Tim well, and you may remember that he was recently featured, coincidentially, in our "Collector's Eye" column. But just in case, here's a little background about his fine art expertise.

Tim recently completed his fourth term as chairman of the board and CEO at the historic Salmagundi Club, one of the country's most prestigious art clubs located in New York City. During his tenure, he led Salmagundi through eight years of unprecedented growth as the founder and curator of American Masters. In addition to becoming a premier showcase of representational art, proceeds from the exhibition initiated the $1.7-million renovation of the Salmagundi's main gallery, completed in 2014. 

Tim serves on the board of trustees for the Stobart Foundation, the board of advisors for the Clark Hulings Foundation, and he's a newly elected board member of the Couse Foundation in Taos, New Mexico.

As a frequent judge of national and international art shows, Tim is a sought-after commentator on the subjects of art and collecting. A few recent examples: In May 2017, he was invited to China to speak at the prestigious China Central Academy of Art in Beijing and the Tianjin Academy of Fine Arts in Tianjin. And prior to visiting with our staff in Bozeman, Montana, he was moderating a discussion with Norman Rockwell's granddaughter at the famed illustrator's eponymous museum in Massachusetts.

But when you meet Tim, all of these major accomplishments take a backseat to the pure joy he finds in creativity. During our visit, we enthusiastically discussed art and its extensive influence in, not only our lives, but its meaningful impact across society as a whole. We agreed that there's a timelessness in the narrative of the West, and the interpretations that arise from and about this region are both fascinating and endless. Undoubtedly, Tim's joy for artistic expression will have a far-reaching effect as publisher. With Tim at WA&A's helm, art's endless horizon seems even more expansive.

Welcome, Tim.