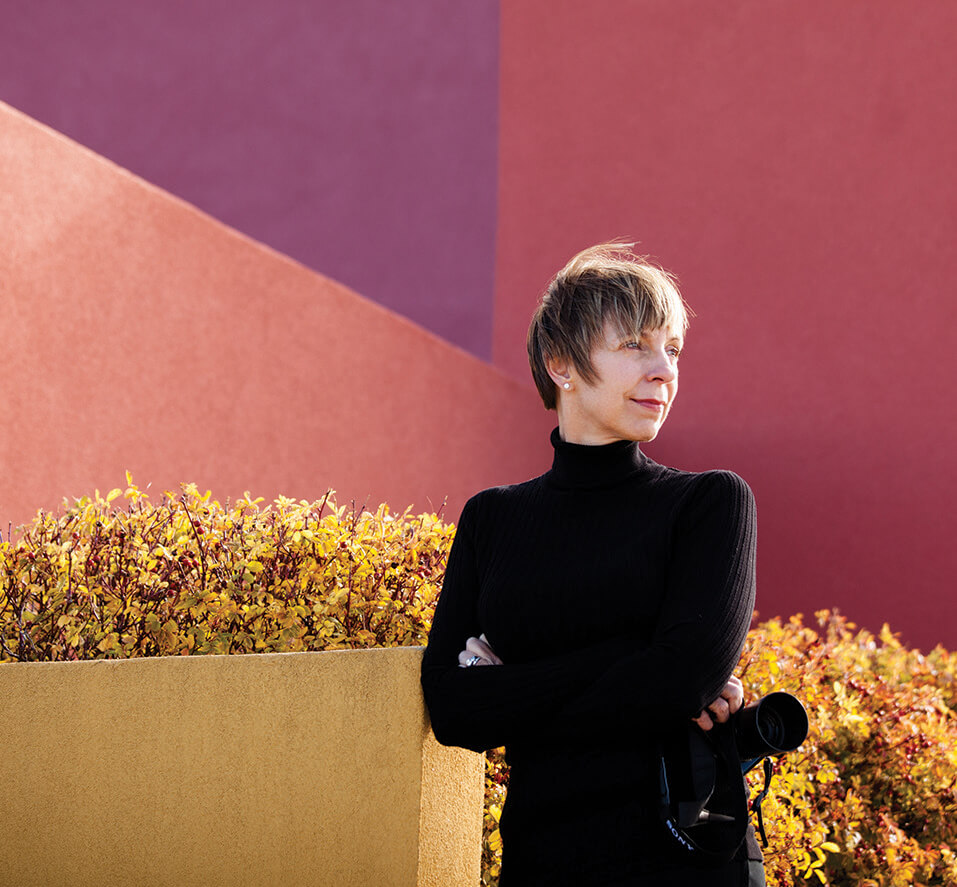 09 Jul

Artist Spotlight: Natalie Christensen

Natalie Christensen clearly remembers being asked in early childhood what she dreamed of becoming when she grew up. "I said I wanted to be an artist," she recalls. "But my father was very pragmatic and always urged us to follow more practical pursuits. It was more about, 'How are you going to make a living.'" Encouraged "to go into the helping professions," she earned an undergraduate degree in psychology not far from her home in western Kentucky, and then she earned a master's in social work at the University of Kentucky.

In 1992, Christensen secured her clinical license, gradually transitioning toward the goal of becoming a psychotherapist. By the early 2000s, she established a private practice in the greater Louisville area, helping people impacted by trauma. That experience led to a federal job in 2010 as part of the mental health team on the U.S. Army base at Fort Knox, assisting soldiers who were struggling with physical and mental health challenges after returning from as many as five tours of duty in Iraq or Afghanistan. "It was the most challenging work I've ever done," she says of the high-stress job, "and I loved it." But by 2012, she admits, "I started to become physically ill as a result of my work." By then, she'd traveled a long path away from that dream of being an artist.

"I think it's time for you to do something else," advised her husband, Dana, who is also a therapist. Together, the couple grew a business consulting with child welfare agencies while also planning a move to Santa Fe, where they arrived in February 2014.

Gradually, the light, colors, and patterns of New Mexico awakened the latent artist in Christensen, but in an unexpected way. "I started to find I was really enjoying taking photos with my iPhone and uploading them occasionally to Instagram," she says. "By late 2016, I discovered I had maybe 10,000 followers. Sometime around then, I got my first camera and started playing around with architectural shots, basically making them into color fields like the paintings of Mark Rothko, which have a subconscious psychological component that was really attractive to me."

In 2017, she submitted a portfolio for review by the Santa Fe Photo Festival and was one of the 100 photographers selected for the event. "This is for real," she remembers thinking. "I want to pursue this seriously."

Soon, respected photography galleries asked to represent her, and Christensen's first professional exhibition came the following September in Santa Fe. Meanwhile, with guidance from mentors, she began to more thoughtfully strategize how to organize and display her work, in the process grouping her images into themed series. Of her New Mexico Deconstructed series, for example, she says that "through the use of color, light, and shadow, I am exploring the essential geometry of New Mexico," and in the process, she expresses "my desire to know something deeper about my environment." Such a structured focus has led to more exhibitions for Christensen's graphically arresting, limited-edition prints and a continued surge in Instagram followers, which now exceed 52,000.

Christensen is represented by Turner Carroll Gallery in Santa Fe; Susan Spiritus Gallery in Newport Beach, California; Nordic Art Agency Gallery in Malmö, Sweden; and Galerie Minimal in Berlin, Germany. Her work will be featured in solo exhibitions at Galerie Catherine et André Hug in Paris, France, from September 16 to October 31; and at the Fort Worth Community Arts Center in Texas, from November 5 to December 11; and in an exhibition with Jim Eyre at Turner Carroll Gallery, December 3 to January 9, 2022.