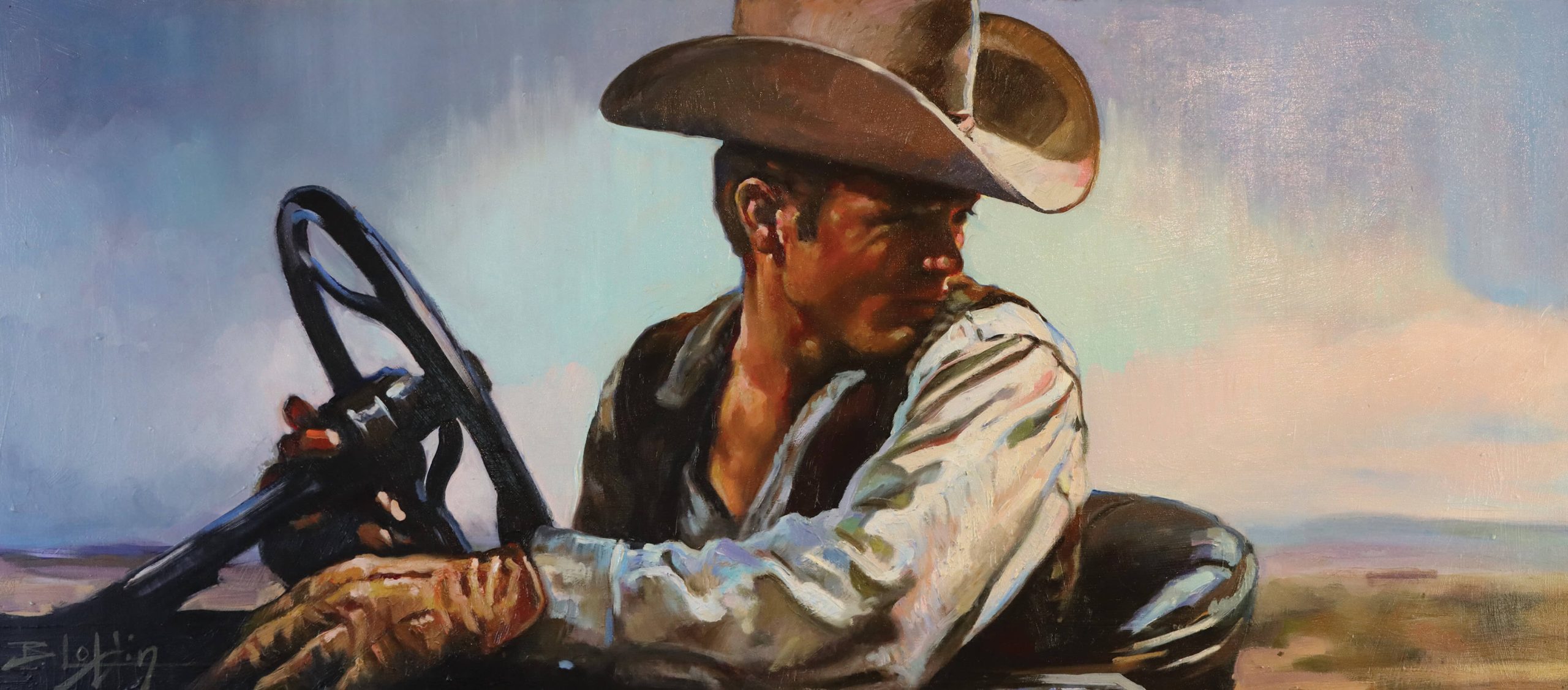 Jett | Oil on Panel | 18 x 40 inches | 2022
06 Jul

Artist Spotlight: Beth Loftin

In her work, Beth Loftin celebrates the people and places of the Great Plains where she grew up and lives today. Loftin's paintings evoke times past and endow them with vibrant new life through her richly saturated palette. "I think my style might best be described as contemporary realism," she says, while noting the irony that her subjects themselves are anything but contemporary. "I am drawn to the pre-industrial personalities that built this country. And I'm very passionate about trying to keep alive the people that came before us and how much we owe to them for what we have now."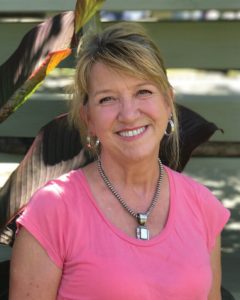 She finds her subjects in old photographs from antique shops and "junk stores" she comes across on explorations from her home base in Oklahoma, where she was born and raised, and points as far west as Montana, where she lived for some two decades before returning to the Tallgrass Prairie. With those images as points of reference, she breathes fresh life into the people they portray. 
Her recent Blue Scarf, for example, began with a tiny black-and-white print of two cowboys proudly but awkwardly posing for the camera. Starting with a series of working sketches, she created three or four different trial paintings. In this case, she homed in on one young ranch hand's shy smile and squinting, brim-shaded gaze. Then, in a bold move that typifies the brio with which Loftin approaches her work, she painted his scarf a brilliant azure in the finished work. "I know that they probably didn't have those bright colors back then," she says. "But intuitively, I wanted the viewer to feel the intensity of his personality."
Loftin possessed a passion for the West from her earliest childhood years. "We were town people," she recalls. "But I would ride out on my bicycle, knock on farmhouse doors, ask if I could ride their horses, and then have tea and cookies with people who might have been in their prime back in the 1920s." 
She showed an early talent for art, drawing a perfect rendering — at age 3 or 4 — of Cinderella's coach and horses on the white cardboard base of a Hostess SnoBall cake. By 16, she was receiving commissions for portraits of people and horses, and studied art on full scholarship at the University of Science and Arts of Oklahoma in Chickasha. Painting professionally ever since, Loftin won widespread recognition in 1999 when she was selected as the featured artist in the Jackson Hole Fall Arts Festival.
Occasionally, she draws inspiration from more contemporary sources: Western films. "But I refuse to use any already published movie stills," she insists. Instead, she'll watch a favorite film like "Giant," the 1956 classic starring James Dean, Elizabeth Taylor, and Rock Hudson, patiently snapping her own reference photos. "I'll find the moment that really strikes me in the heart," like Dean's wistful, lovestruck backward glance captured in "Jett." Thanks to Beth Loftin's artistry, viewers' hearts are equally likely to experience such emotional connections.
Loftin's work is represented by West Lives On Gallery in Jackson, Wyoming; Tierney Fine Art in Bozeman, Montana; and Loftin Studio at Red Pony Farm in Perry, Oklahoma.