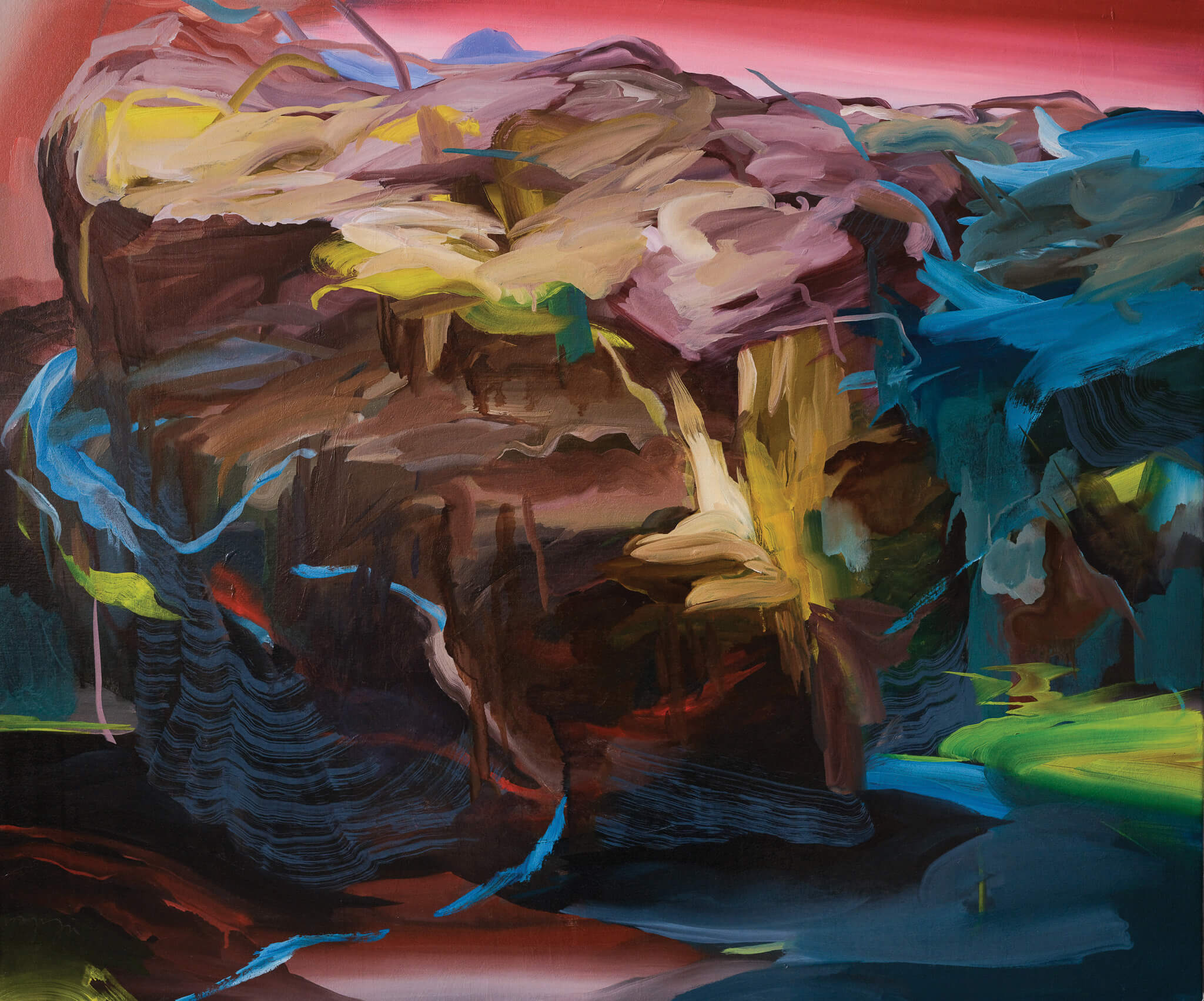 Steven Yazzie, Formless Memory | Oil on Canvas | 36 x 30 inches | 2023 | Courtesy of Visions West Contemporary
06 Jul

Collector's Notebook: Making Moves in the Art Business

Up-and-coming artists can sell their work online, but what about that pivotal career moment of pursuing gallery representation? 

"Galleries are the king- and queen-makers," says Nikki Todd, owner of Visions West Contemporary, a gallery with three locations in Bozeman and Livingston, Montana, and Denver, Colorado. "I don't think that will ever change. Galleries will take artists to fairs and give exposure that is impossible to achieve from Instagram or a website presence: a brick-and-mortar place to exhibit; dedicated staff whose sole job is to promote, sell, organize your work and career; and networking with important clients, institutions, and museums."

Representation at a gallery provides credibility, visibility, and financial and growth opportunities for many artists. Dealers take care of the business aspects of art so that artists can concentrate on their creativity. The gallerist is motivated to make sales because it keeps the doors open and lights on. They'll negotiate with collectors and make sure the work is in front of the right audience. They can speak for an artist while the artist is in the studio making work.

The benefits are many. But in today's competitive market, some budding creatives wonder how they might be discovered. To shine some light on this topic, a group of gallerists shares the best ways to approach a gallery for representation.
A Needle in a Haystack
Gallerists find new artists through art fairs, which are a great way to view a lot of different types of art in person. However, showing work at an art fair often requires dealer representation. An alternative is to apply for open entries at shows that art dealers working in your genre attend. 
Gallerists also find work they like through other trusted artists and online. Maria Hajic, a curator at Gerald Peters Gallery in Santa Fe, New Mexico, says museum shows, independent curators, and fellow art dealers are great resources for scouting new talent. 
Hajic says her favorite trait in an artist she's working with is professionalism because it encompasses things like time management, attention to detail, and meeting deadlines, and it indicates that an artist is a clear communicator and responsible. "Honesty, clear boundaries, willingness to collaborate, flexibility, and a sense of humor always help during a rough patch," she adds.
"I look at this as a business partnership," says Doug Kacena, owner of K Contemporary in Denver, Colorado. "We do a lot of development strategy with our artists. Mainly, how do we get them in front of collectors and in museums? So, for me, I want to know: Is the artist all-in? Is this their job? Is this how they're making a living?"
As a gallerist, Kacena is also interested in advancing an artist's creative development. "When I sit down with an artist, I am always asking, 'What's the next goal? What are we trying to achieve?' Each artist is different, and each has a different path, but they are serious; this is their career."
What Not to Do
Many art dealers prefer that artists make an appointment to present their work. "People do wander in off the streets, wanting to show me their portfolio," Kacena says, but "it's not a good idea." 
"I would never advise just popping in and asking for the work to be looked at on the spot," Todd advises. "We get that so much, and it just shows a lack of respect for the business and for the artists that are hanging on the walls."
Kacena adds that the worst possible time to hit up a dealer is during an opening, which happens surprisingly often. "When artists do this," he says, "I usually ask them to imagine this was their opening. How would they feel if my staff and I were off in a corner looking at someone else's website instead of tending to your work? They usually get it then."
"Respect our time," Hajic says. "No cold calls, please. I prefer an email approach as I can give the artist's submission my full attention when I am free." 
READY, SET, RESEARCH
Each gallerist also notes that it's worth doing your homework before applying. Artists should critically evaluate their work before approaching a gallery. Where are they in their career trajectory? What is their current price point? 
It's worth holding off until your career and pricing are commensurate with the other artists in the gallery you're applying to. "You have to be honest with yourself about where you really are in your career and ability," Kacena says. "And if you can visit a gallery in person, do so before reaching out." He adds that, before applying, artists should research the gallery to understand the style of work they carry, their goals, and mission. There should be a reason you are applying to this business. 
"Even though, on the website, it says we're not looking at new artists, I do love looking at art," Kacena says, adding that he used to respond to everyone who emailed a submission, although now he doesn't have time. But, whether you get a response or not, know that most dealers are looking at every solicitation they receive.
Understand that this is a process. Artists receive rejection letters — or simply do not hear back. Don't let that stop you from trying. It's a business, so keep searching for galleries and dealers who are excited about your work; they're the ones who will become the kind of partner, promoter, and confidant you need most.
Ask the Experts: How important is an online presence for gallery representation?
When an art dealer reaches out, chances are good that they'll ask what kind of social media following you have. An online presence is definitely a factor these days. And though posting can feel like shouting into the void, there are things you can do to increase your visibility.
Concentrate on just one or two social media outlets, and convert those outlets to business accounts and keep your posts professional. Learn to use hashtags and share and comment on other posts by artists and galleries. Beyond social media, make sure you have an up-to-date website. 
Other online opportunities include having your work listed on Artsy. "Artsy is gallery driven; you have to be in a gallery to get on Artsy," says Doug Kacena, owner of K Contemporary in Denver, Colorado."[This] means you're important to galleries, because Artsy is not cheap, but it's important. If your gallery puts you on their Artsy account, that means you have a following and an audience of people interested in purchasing your work."