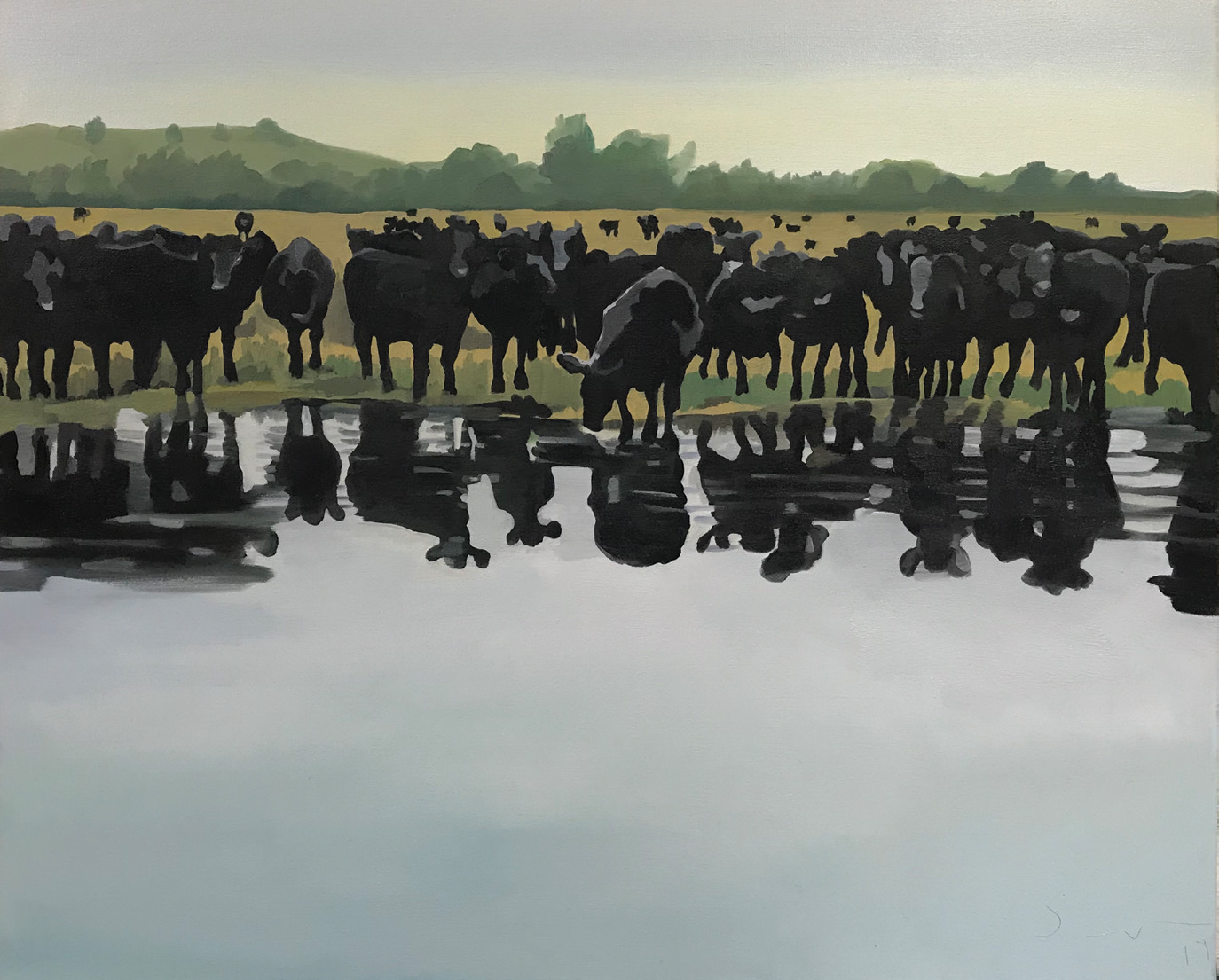 At the Headgate | Oil on Canvas | 30 x 36 inches | 2019
08 Jul

Artist Spotlight: Sheila Miles

When she was growing up in Indiana, Sheila Miles drew just about anything within her orbit: cows, horses, barns, even the calves her family raised in the backyard. In a household of six kids, making art was a way of finding some space for herself, and in high school, she won a prize for a painting of a barn. She recalls her subject as a "broken-down structure," but she knew intuitively that her quest was about "looking at the beauty in everything."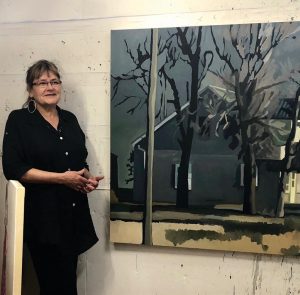 Abandoned and derelict buildings are still a favorite subject — especially those in the environs of her studio just outside of Santa Fe, New Mexico — but now, decades later, she brings a visual sophistication to her work that recalls such masters as Fairfield Porter and Alex Katz.
Miles has had a varied career as an artist, a curator, and a teacher. After graduation from Purdue University, she headed for the Hans Hofmann School of Fine Arts in Provincetown, Massachusetts, in 1974, landing in the storied artists' enclave at a time when Norman Mailer and Robert Motherwell were still powerful presences. For nearly three years, she was curator of the museum and then spent a short time in New York City, where she met her first husband, a musician and writer.
The couple headed for Montana, and though the marriage didn't last, the West became her home for more than 20 years. In 1982, she was awarded an artist's residency and moved to Miles City, Montana. "I'd go to a one-room schoolhouse on the prairie, where the kids would live for the week with a teacher. They'd be flown in from the ranches," she recalls. "Or I'd teach on reservations, through the Montana Arts Council."
In 2001, her first boyfriend from her college days, Robert Bolton, an industrial engineer, sought her out. They reunited and lived in Northern California for a while before settling in Santa Fe.
In the last few years, Miles has taken to driving around, chauffeured by Bolton, to shoot photographs that will later become the basis for her landscapes. Big skies and mountain vistas have lately been favored subjects, and Miles seems to be moving toward ever greater simplification. "I hit the road running from the time I'm up to the time I go to bed," she says. "I'm a fast painter, spending only a few days on a canvas, but often the work doesn't come together until the last 15 minutes."
Miles' work is represented by The Art Spirit Gallery in Coeur d'Alene, Idaho, and The Art Club Gallery in Santa Fe, New Mexico.
— Ann Landi