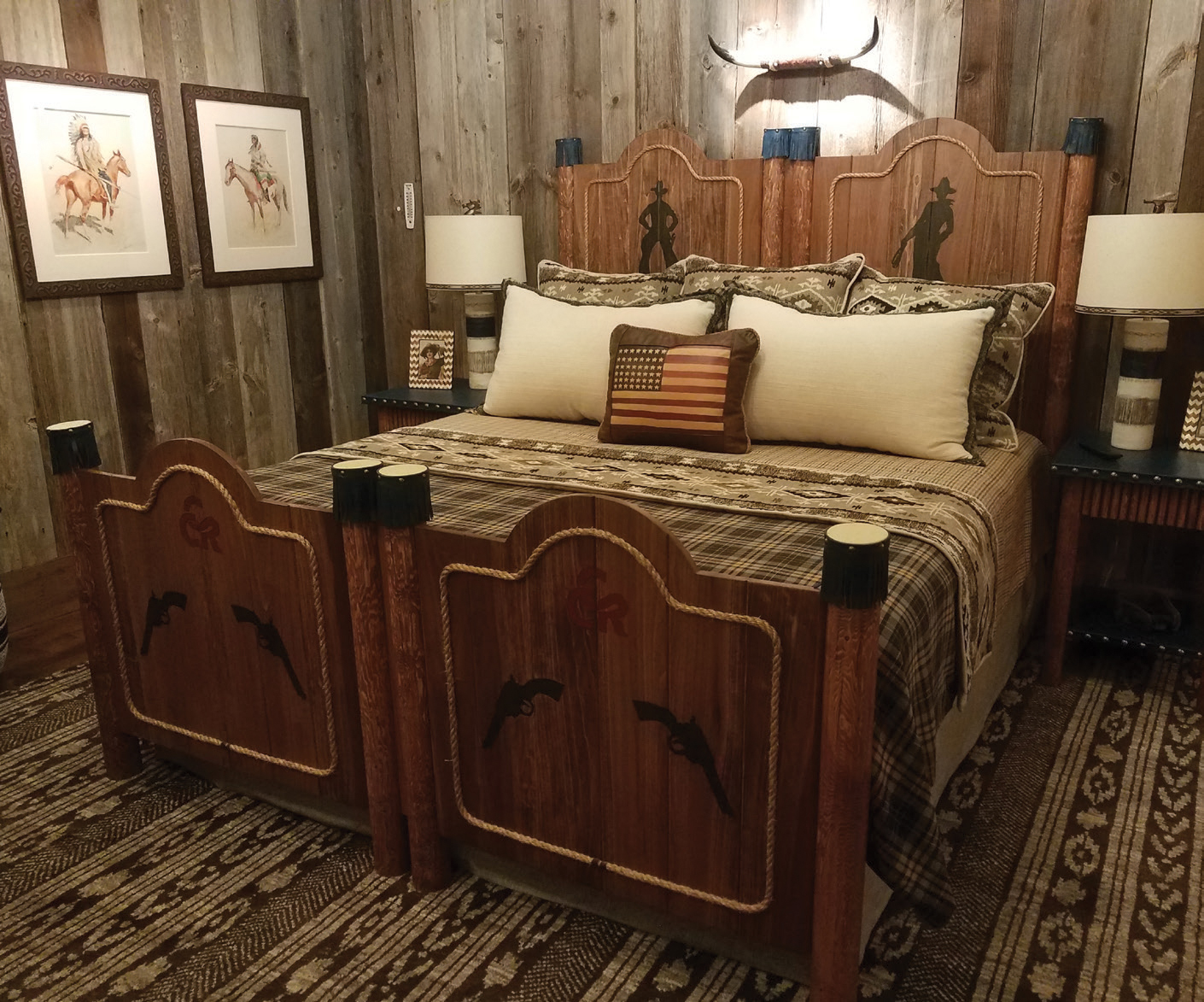 Custom Molesworth Cowboy-Cowgirl Bed | Lodgepole Pine and Poplar | 80 x 78 x 65 inches | 2019
08 Jul

Artist Spotlight: Tim Lozier

Tim Lozier adds his own creative spin to classic Western-style furniture in a range of club chairs and sofas, desks and dining sets, beds and dressers that he designs and builds — each one inspired by the collectible creations of Thomas Molesworth [1890–1977]. "It's classic Molesworth with just a little tweaking," he says, explaining that personal touches include square legs instead of round, larger wood burls, and original decorative hand-carved and painted themes.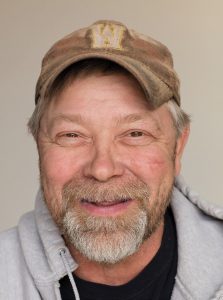 He didn't set out to make furniture, but Lozier always loved working with his hands. Born 53 years ago in the town of L'Anse, on the shore of Lake Superior in northwestern Michigan, he "grew up with the most wonderful industrial education," he says of the outstanding program offered at L'Anse High School. "We had a woodshop and machine tool and welding shops. They taught me to be patient and meticulous, and that's also where my drive to be creative came from."
After two years of studying at Northern Michigan University to become an industrial educator himself, Lozier left and "floated for a year or two" before heading west in the summer of 1988, landing in Cody, Wyoming, where his mom and stepfather had moved. "And I never went back. I liked the freedom of the West, the mountains, the whole Western style," he adds. He worked construction for a while, then held a job as a roustabout in a local oilfield.
By the mid-1990s, married and with three young sons, Lozier left that job at the age of 26 for medical reasons. Eventually, he began doing odd jobs around the workshop of a company that made Molesworth reproductions. He gradually progressed to the role of a sander, all the while acting like a student. "I would watch the other builders, study everything they made, and tell myself that the better I sanded a piece, the better it was going to look," he says. Within a couple of years, he was building furniture.
After his employers closed their business in 1999, Lozier launched his own. He dubbed it How Kola after the ranch his parents had bought; the name inspired by a 1901 painting of rip-roaring cowboy action by Charles Schreyvogel — itself titled with those words, meaning "Hello friend" in Lakota Sioux.
"Getting my first job from a paying customer was phenomenal," he says of the wine hutches, table, and chairs he created for a wine cellar in Flagstaff, Arizona. Since then, the business has grown steadily, though Lozier continues to cut, carve, sand, assemble, and finish every piece himself — with an assist from Tiffany, his wife of 28 years, who helps paint scenes on furniture panels that range beyond Molesworth's typical cowboys, Native Americans, and wildlife. "One gentleman in Bandera, Texas, was into the Civil War, so we made big cannons for him.
We can carve wine bottles, whatever you want, as long as it's possible and would look good in the Molesworth style. I just don't think you should limit yourself," Lozier says.
His work is available in Cody, Wyoming, at his studio and also at North Mountain Gallery and By Western Hands.