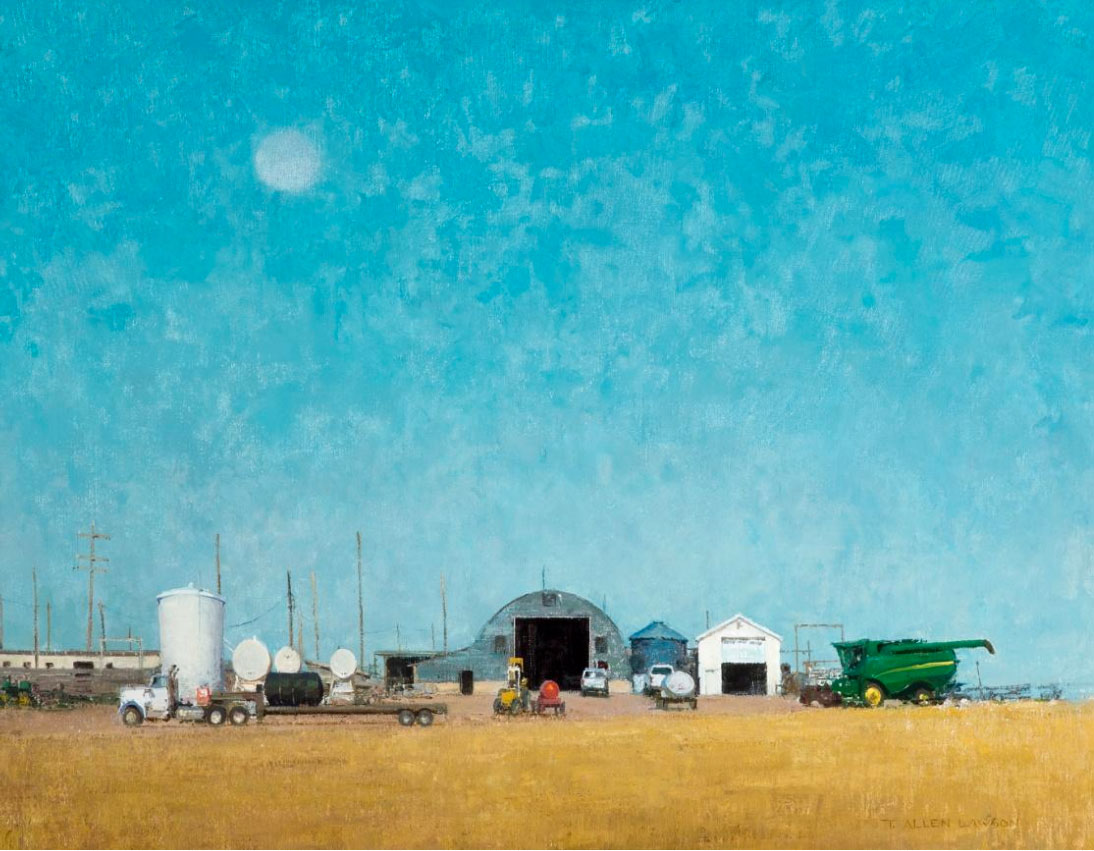 03 Nov

An American Vision: from Wyoming to Maine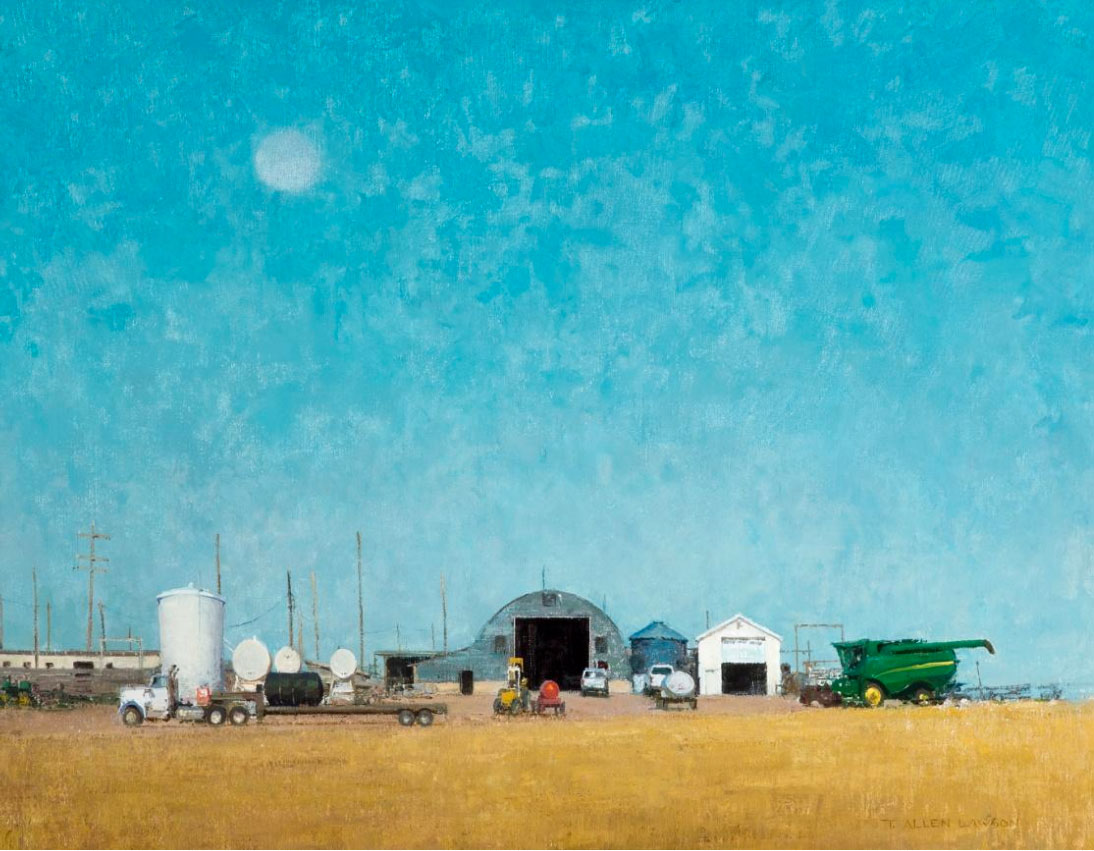 Lawson's work is included in many US museums and public institutions, including Yale University Art Gallery, New Haven, Connecticut; the Smithsonian Institution, Washington, DC; the Denver Art Museum, Denver, Colorado; Farnsworth Art Museum, Rockland, Maine; Forbes Magazine Collection, New York; the Brinton Museum, Big Horn, Wyoming; and the Portland Museum of Art, Portland, Maine. In 2008 he was chosen by the President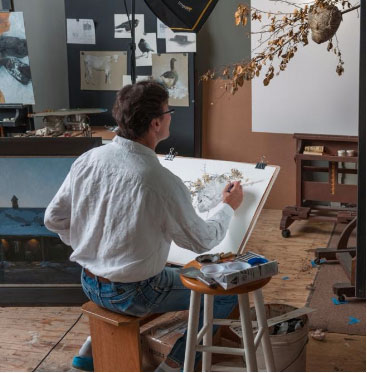 and First Lady to create the painting for the official White House Christmas card.
The exhibition will celebrate the artist's dual vision of contemporary America, capturing the vastness of the American West and the rugged eastern beauty of New England.
It will provide a fascinating insight into Lawson's working methods, including pencil sketches, preparatory oil sketches, and finished studio works.
In November 2017 acclaimed American artist T. Allen Lawson will be holding his first UK solo show in London with Jonathan Cooper, Chelsea.
Lawson was born and raised in Sheridan, Wyoming, a sparsely-populated state in the West of America, in the shadows of the Rocky Mountains. He studied drawing and portraiture at the American Academy of Art in Chicago, and at the Lyme Academy College of Fine Arts in Old Lyme, Connecticut. He then moved permanently to the East Coast of America, and for over fifteen years lived and worked in Rockport, Maine, documenting the rugged beauty and historic architecture of New England. Throughout this time, however, the American West remained an integral part of Lawson's personal and artistic make-up, and he returned to Wyoming in August 2016. This homecoming has inspired many of the works in this exhibition, which explores the themes of nature, land use, and the interaction of wildlife and man.
Having initially trained as a plein air painter, in recent years Lawson has increasingly moved his practice to the studio. Here, he meditatively uses pigment to build layers of texture, and to develop the ideas first captured on early morning drives to his studio from his current home, a Wyoming horse ranch, or in the woods near his studio in Maine. The result is a style of painting that represents the nuanced rhythms of the natural world, yet also displays Lawson's keen interest in abstraction. The exhibition will offer a unique overview of the artist's working methods, including the preparatory oil sketches that capture the germination of a painting, the pencil studies that develop his ideas, and his finished studio works. An American Vision: from Wyoming to Maine will provide a fascinating view of contemporary America, from the vast and unchanged beauty of the western landscape to the more intimate scale of the US East Coast, and an unmissable insight into the work of a modern American master.