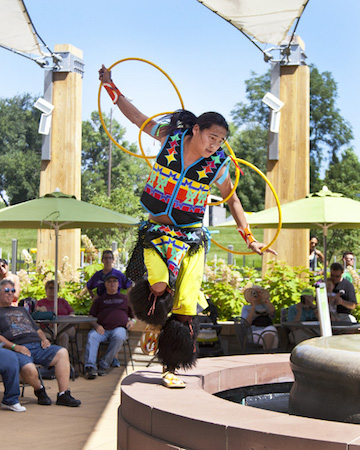 13 Jun

Celebrate the 25th annual Eiteljorg Indian Market and Festival, June 24-25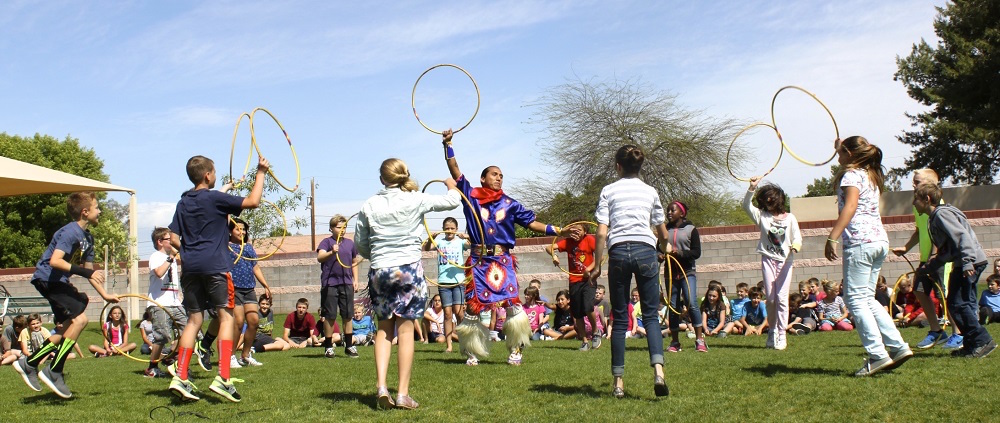 One of downtown Indianapolis' top artistic and cultural events celebrates 25 years on Saturday and Sunday, June 24-25: the Eiteljorg Indian Market and Festival. Native American artists and performers from more than 60 tribes from across the U.S. and Canada will show and sell their art, including jewelry, pottery, beadwork, basketry, painting and sculpture. Cultural experiences are a big part of Indian Market and Festival, and the weekend will feature exciting performances by musician Arvel Bird and world champion hoop dancer Tony Duncan and demonstrations of Native art and cooking.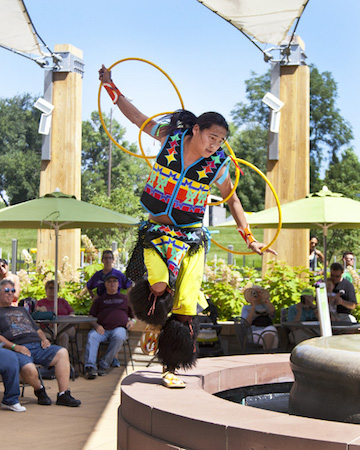 Indian Market and Festival takes place on the beautiful Eiteljorg Museum grounds from 10 a.m. to 5 p.m. Eastern time both days. Artists' booths are located outside under tents and inside the museum. This year the museum will feature a special gallery exhibit of award-winning artwork collected over 25 years at Indian Market and Festival.
"Many visitors tell us Indian Market and Festival allows them and their families to experience Native American art for the first time and broaden their cultural horizons," Eiteljorg President and CEO John Vanausdall said. "Collectors tell us they love the opportunity to buy Native American art close to home without traveling out West. Participating artists from across the continent tell us they appreciate our Hoosier hospitality. Indian Market has been embraced by the Indianapolis community, and we are so pleased to welcome thousands of market-goers for our 25th year."
While Indian Market draws serious art collectors who purchase pieces from favorite artists, the market also helps introduce first-time buyers to the world of Native American art. Many artists are longtime participants who have cultivated loyal buyers; and this year's 25th annual event celebrates the fact that a second generation of artists now competes at Indian Market too, building a strong base for future markets.
After a modest start in 1993, the Eiteljorg Indian Market and Festival now is considered by artists one of the top Native art markets in the nation.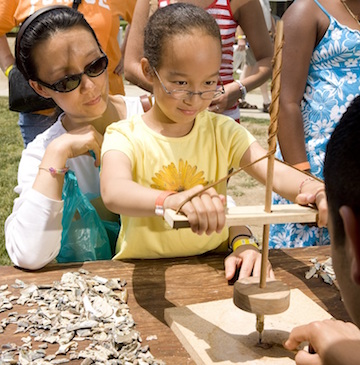 Artists are invited to participate through a juried selection and must be members of a federal or state recognized tribe. Judges award ribbons and more than $25,000 in cash prizes in numerous art categories to winners.
Two crowd-pleasing recording artists who blend contemporary and traditional styles will return for Indian Market and Festival, performing multiple sets Saturday June 24 and Sunday June 25:
Arvel Bird (Southern Paiute) with Bearsheart Dancers (Lakota)
Combining his Southern Paiute and Scottish heritage and classical violin training into a music style he calls "Celtic Indian," Arvel Bird performs on fiddle, Native flutes and Irish whistles in songs that encompass Native folk, Celtic rock, bluegrass and world music. Arvel Bird will be accompanied by Bearsheart Dancers, who perform traditional and non-traditional Sioux dance styles and drumming.
Tony Duncan (Apache/Arikara/Hidatsa)
The mesmerizing performances of world champion hoop dancer Tony Duncan include high-energy sequences of moves that combine multiple twirling, spinning hoops into shapes that tell stories. Duncan has toured with pop singer Nelly Furtado and he has recorded several albums of Native flute music on Canyon Records. Video of Tony Duncan's hoop dancing is at this link: http://www.tonyduncanproductions.com/.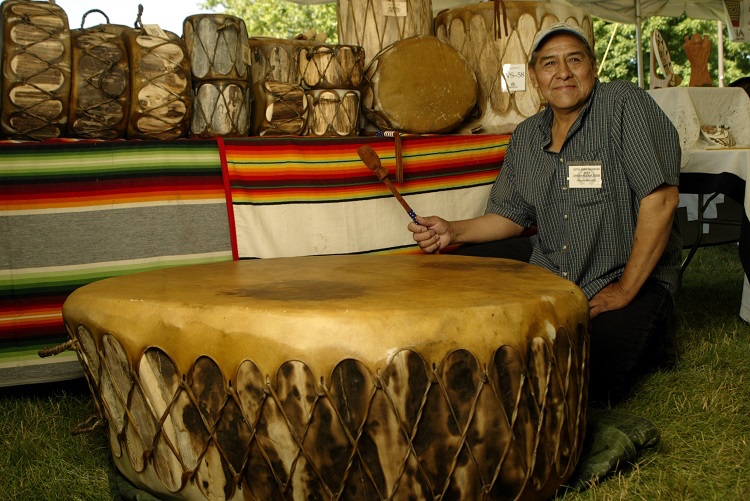 For a performance schedule and other details of the celebration, visit www.eiteljorg.org or download the free Piggyback app at www.piggyback-app.com.
Regular admission to Indian Market — which also gets visitors into the museum — is $13 for adults and $11 for seniors; youth 17 and under are free. Order discount adult tickets in advance by calling 317.636.WEST (9378) or visiting www.eiteljorg.org. Museum members are free. Free parking for Indian Market visitors will be available in the White River State Park underground garage at the Eiteljorg, 500 W. Washington St., while spaces last.
For collectors who want to shop for art before crowds arrive, the Indian Market Preview Party is Friday night June 23; to register, contact hwishart@eiteljorg.com.
About the Eiteljorg
The Eiteljorg Museum of American Indians and Western Art in downtown Indianapolis seeks to inspire an appreciation and understanding of the art, history and cultures of the American West and the indigenous peoples of North America. The Eiteljorg is located on the Central Canal in White River State Park, at 500 West Washington St., Indianapolis. While visiting the Eiteljorg Indian Market and Festival, market-goers can see the museum special exhibit, Dogs: Faithful and True that continues through Aug. 6.