05 Sep

CONTEMPORARY WESTERN ARTIST, DUKE BEARDSLEY, COLORADO BASED, REVEALS FIRST ONE MAN SHOW IN DENVER IN ALMOST A DECADE
Includes new mixed-media collection and live painting by the artist in his pop-up studio.
Space ANNEX in Denver's Historic Baker District at 95 South Cherokee Street, welcomes contemporary artist and sixth generation Coloradan, Duke Beardsley. The month-long solo exhibit is Duke's first one man show in almost 10 years in Denver. The show is titled Invasive Splendor: A Quasi-Indigenous Dispatch From The Lost Trail to Nowhere and will run from Friday, November 8th to Saturday, November 30th. Media are invited to private Invitation Only preview on November 7th.  Past shows have taken place in Jackson Hole, Arizona and the Calgary Stampede. Duke's work is also represented in the Denver Art Museum and the Booth Western Art Museum.
Thursday, November 7th – Collectors + Media Night Invitation Only 6-8pm
Friday, November 8th – Opening Reception 6-8pm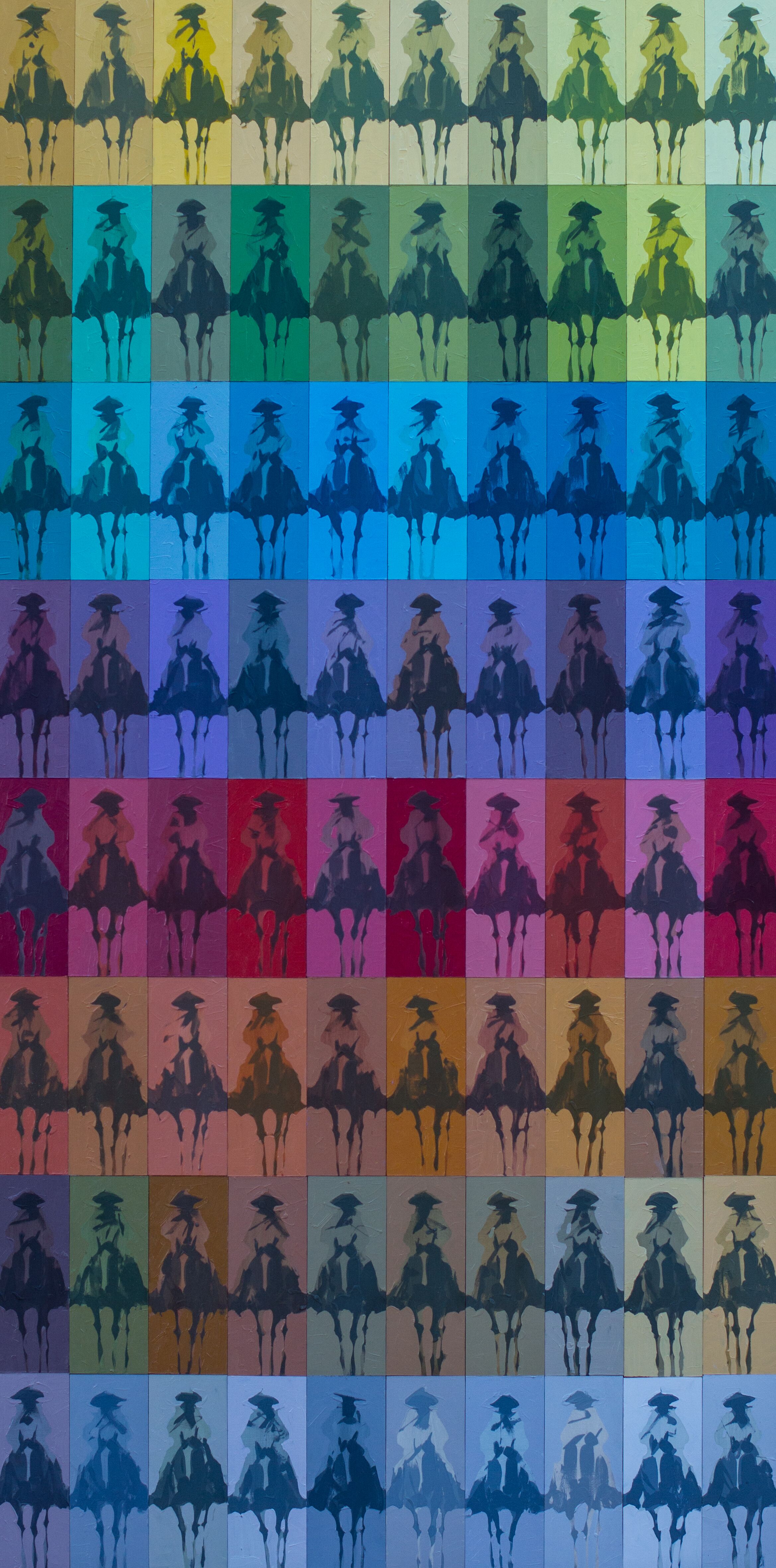 The exhibition will feature up to 50 of Duke's cowboy-inspired pieces, both classic and new. Duke's traditional paintings and drawings on paper depict archetype western iconography, along with a new focus on western plants including sage and yucca. The artist's iconic, painted, fiberglass life-size horses will be displayed, as well as a new medium called 'Aquaticos'.  These 8 x 10 inch mixed-media collages include the use of acrylic and resin to produce a multi-dimensional surface. Depending on his inspiration and schedule, Duke will also be live-painting intermittently throughout the installation in his pop-up studio at Space ANNEX.
There is a limited opportunity for local organizations and cultural institutions to host private events within the gallery space during the month-long exhibition. For more information, please contact Della Patteson at Duke Beardsley Studios at 404-859-1751.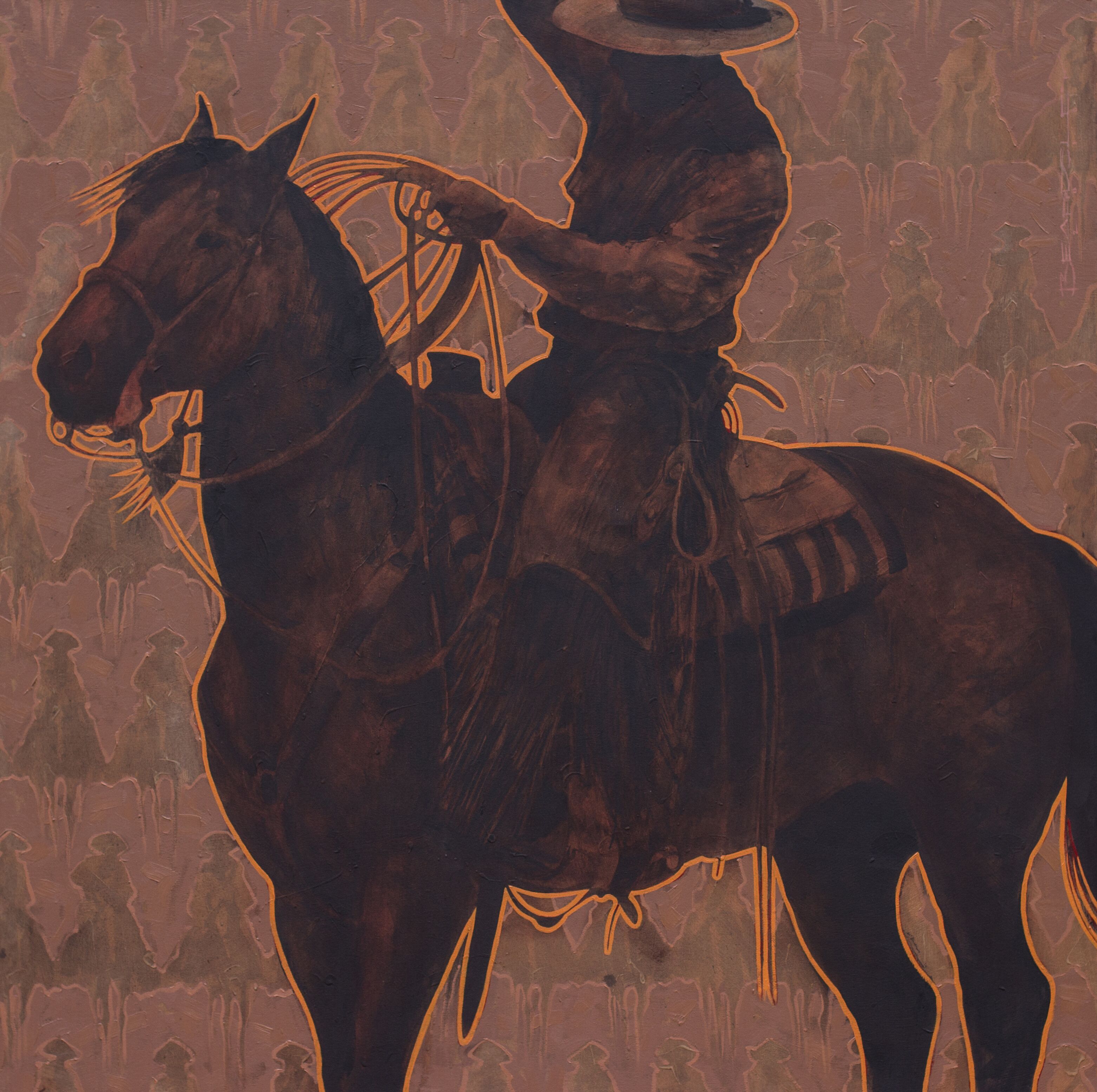 Duke gets his artistic inspiration from his "duel" upbringing in both the metropolis of Denver, and on a 1000 acre cattle ranch in Eastern Colorado. For as long as he can remember through today, Duke has blended traditional western iconography with contemporary art sensibilities as a drawer and a painter. As an unapologetic fan of "all things cowboy," Duke spends much of his time on horseback at some of the West's greatest ranches. He rides with crews to participate, observe and document today's working cowboys and cowgirls in their natural element. Formerly trained at The Art Center College of Design in Pasadena, California, Duke now lives and works with his wife and two daughters in Denver.
For more information please visit: www.dukebeardsleystudio.com