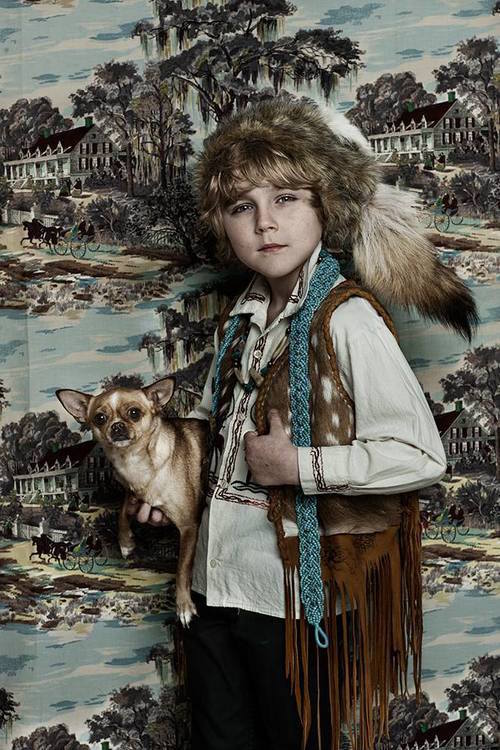 14 Feb

Dogs: Faithful and True, Mar. 4 – Aug. 6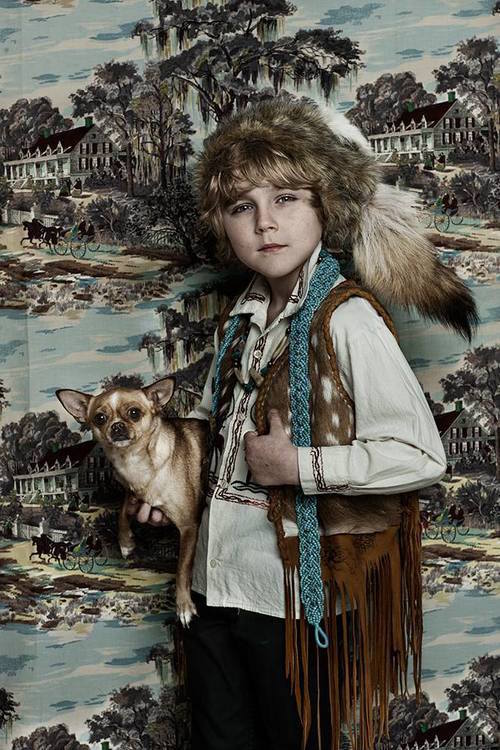 A new special exhibition at the Eiteljorg Museum in Indianapolis captures the extraordinary bond between people and dogs through art and interactive experiences that bring to life the many roles dogs have played in the American West: as companions, workers and heroes. The exhibition, Dogs: Faithful and True, opens March 4 at the Eiteljorg, continues through August 6 and is geared toward visitors of all ages. It includes numerous striking works of art featuring dogs and activities families will enjoy, including: paintings and sculptures of dogs and their people by Western artists; historic prints of dogs by 19th-century naturalist John. J. Audubon; interactive video experiences on the diversity of dog breeds, a photo op where visitors can climb aboard a dogsled and children's experiences such as loading and unloading dog packs; Native American objects that illustrate dogs' role in transportation; historic and contemporary photographs and art works of dogs as workers, heroes and companions on ranches, reservations and other locales in the West.
Beyond visual art in the special exhibition gallery, Dogs: Faithful and True brings an active spring and summer of talks, programs and events with and about dogs that will excite and inspire families and all Eiteljorg visitors. Look for pet adoptions, demonstrations about dog obedience, mushing and herding, dog-centric films and workshops on pet photography and painting pet portraits. On April 7 and 8, Iditarod dogsled racer Karen Land, accompanied by one of her mushing dogs, will talk about her thrilling adventures in Alaska. Dog-friendly outdoor concerts under The Sails will be held at the museum each Wednesday from 6 p.m. to 8 p.m. in June and July.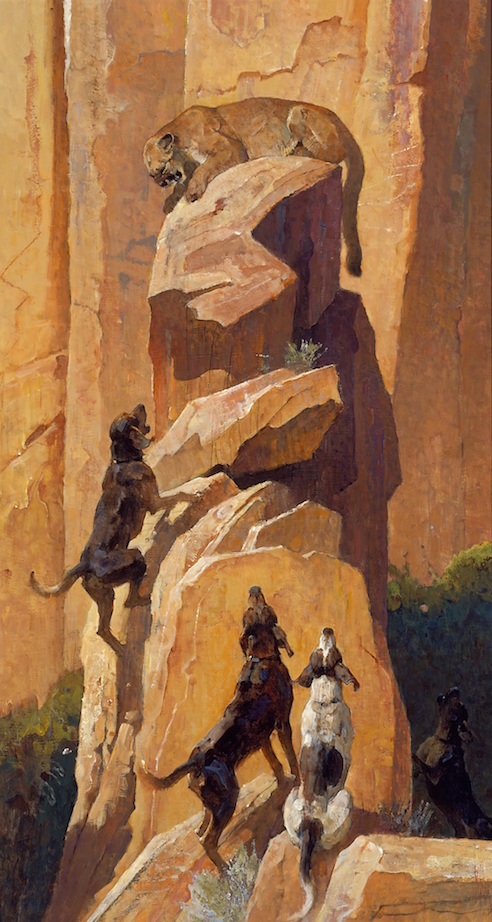 "Dogs and people enjoy a special bond, as many pet owners can attest," said John Vanausdall, the museum's president and CEO. "How dogs have shaped the West and Native America as protectors, companions and workers is a fascinating story that the public should not miss. With its lively mix of interactive experiences, art, history, culture and activities, Dogs: Faithful and True will make for a memorable visit. Whether you are a dog lover, an art enthusiast, a Western history buff or a family with children, you will find something to intrigue you at the Eiteljorg Museum."
For the past year, the Eiteljorg curatorial staff worked to develop the Dogs: Faithful and True exhibition, drawing upon the museum's permanent collection of Western and Native American art as well as securing fascinating objects – both historic and contemporary – on loan from other institutions and artists.
During the five-month run of the exhibit, community partners including the Humane Society of Indianapolis, faculty from the Purdue University College of Veterinary Medicine, the therapy-dog group Paws and Think and others are collaborating with the Eiteljorg on dog-related programming. The Eli Lilly & Company Foundation Inc. is the presenting sponsor of Dogs: Faithful and True; and other sponsors also support the exhibition. The Nina Mason Pulliam Charitable Trust is underwriting the animal-welfare programming. For a daily calendar of Dogs-related events – most included with regular museum admission — visit www.eiteljorg.org.
Some upcoming events at the Eiteljorg Museum for the exhibition Dogs: Faithful and True:
-March 3: Curator's Choice talk: On the Hunt: Sporting Paintings in Western Art, noon. A special opening party and preview for museum members and donors begins at 6 p.m., featuring certified therapy dogs from Paws and Think that will greet guests.
-March 4: Exhibit opens, 10 a.m. Purdue Veterinary talk on dogs in art and dog breeds, 1 p.m.
-March 18, 7:30 p.m. and March 19, 3 p.m.: Concert by Indianapolis Women's Chorus, "My Heart's Friend."
-April 7: Presentation for schools by Iditarod musher Karen Land, 10 a.m. Curator's Choice talk: The Artful Dog, noon.
-April 8: Public talk by Iditarod musher Karen Land and one of her sled dogs, 1 p.m.
-May 5: Curator's Choice talk: Dogs on the Move: By Sled and Travois, noon.
-May 13: Purdue Veterinary talk on animal shelter medicine, 1 p.m.
-May 19: Dog Trivia Night, 6 p.m.
-June 3: Purdue Veterinary talk on the human-dog bond and dog behavior, 1 p.m. Indy Pet Pride event on the museum's front lawn, 2 p.m. to 5 p.m.
-July 8: Talk and art demonstration by artist Veryl Goodnight, 1 p.m.
The Indianapolis Humane Society's Pet Adoption Wagon will be at the museum from noon to 4 p.m. on the following dates: March 4, April 8, May 13, June 3 and July 8.
About the Eiteljorg
The Eiteljorg Museum of American Indians and Western Art seeks to inspire an appreciation and understanding of the art, history and cultures of the American West and the indigenous peoples of North America. The Eiteljorg is located on the downtown canal in White River State Park, at 500 West Washington St., Indianapolis. For general information about the museum and to learn more about exhibits and events, call 317.636.WEST (9378) or visit www.eiteljorg.org. The Eiteljorg is open Monday to Saturday from 10 a.m. to 5 p.m. Eastern time, and open Sunday from noon to 5 p.m.
Captions
Image 1: Shelly Mosman
Untitled (from the Animal Child series), 2013
Loan courtesy of the artist
Image 2: Robert F. Kuhn (American, 1920-2007)
Reverberations, ca. 1991
Acrylic on board. 44 x 22 inches
JKM Collection®, National Museum of Wildlife Art. © Estate of Robert F. Kuhn.